Nimble Alternative - How is Agile Better?
Advanced Marketing Automation. Smart Web Engagement. Responsive Analytics.
FREE for 10 Users.
No credit card required.
---
All-In-One CRM with Marketing, Sales & Service Automation
Nimble is known for its powerful Social CRM but doesn't have much to offer its users when it comes to complete marketing and service automation. Agile CRM, a better Nimble alternative, provides complete sales, marketing and service automation. It helps businesses to understand their customer better by offering them a unified communication platform that provides a deep understanding of the customer lifecycle.
Ease In Customer Management with Helpdesk
Agile CRM is the best option as it offers Helpdesk. With Agile CRM, businesses can offer help to customers in an improved manner with ease in tracking, managing and analyzing service tickets. It offers many useful features such as canned responses, reports, smart views, SLAs, ticket labeling, workflows and campaigns. Agile helps you to enjoy support at your fingertips while helping you with centralized communication with all customers.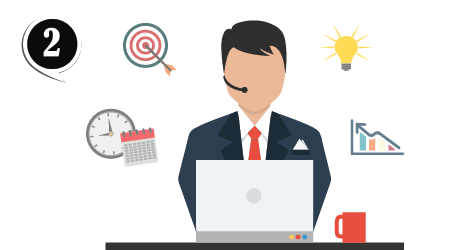 Optimize Web Engagement
Agile CRM offers easy engagement with web visitors using its various web forms, pop-up messages and more. Businesses can do a lot more with Agile CRM when compared to Nimble because Agile helps you in tracking anonymous web visitors and capture new leads through its triggered web forms and pop-ups. It optimizes web engagement using its targeted marketing where it suggests various offers to page visitors based on their interests and behavior.
Email Personalization & Analytics
Agile CRM offers email personalization and tracking plus link click tracking which is otherwise missing from Nimble. It helps you send professional emails that can be easily personalized and customized based on your requirement. You can address emails to contacts' first names even if it is bulk emailing, track the email open rate and link click-through rate easily and effectively by using this CRM.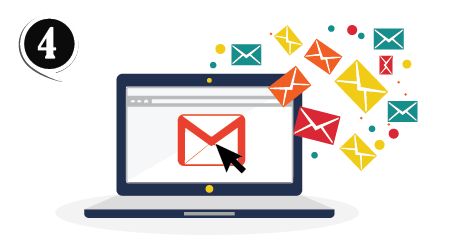 Schedule & Organize Appointments
Agile CRM provides appointment scheduling software. Using this you can easily block calendars and schedule events or meetings. It directly adds appointments in the Agile CRM calendar and Google calendar, and sends an email notification whenever someone books the calendar. It allows easy management of time slots and calendar without any confusion and can be synced with Google, Outlook and Office 365 calendars.
Growth Reports & Metrics
Nimble provides periodic email and graphical reports. However, Nimble alternative Agile CRM offers analysis on various tasks and leads using the growth reports and metrics. It provides periodic reports on various email campaigns where new leads and conversion data can be tracked. The leads purchase status can be defined and analyzed using growth metrics where insights of a lead's behavior on various channels and stages are present.
---
Comparison with Nimble
Agile is an awesome mix of CRM and marketing automation tools, complete with smart analytics, automated campaigns, web engagement technologies, real-time alerts and intelligent reporting. Nimble offers only some of the CRM features of Agile and doesn't provide analytics or web engagement. Of all the Nimble alternatives, Agile leads the pack with a complete, cloud-based sales & marketing suite.
Let's compare Nimble and Agile CRM in each segment to see how they perform.
| | Nimble | Agile |
| --- | --- | --- |
| CRM Features | | |
| Web Engagement | - | |
| Social | | |
| Pricing & Plans | Plans start from $15 + No setup fee | Plans start from $9.99 + No setup fee |
Both Nimble CRM and Agile CRM offer email templates and themes that cater to your specific business needs, but Agile offers email/link personalization and tracking, with real-time notifications to keep you in the loop.
| | Nimble | Agile |
| --- | --- | --- |
| Email Templates & Themes | | |
| Email Personalization | - | Advanced with conditional logic |
| Email Tracking | - | |
| Link Personalization | - | |
Both Nimble and Agile offer robust contact management for leads, contacts and deals, an all-round contact view, tasks, calendars and notes. Agile has the added benefit of 2-way email sync.
| | Nimble | Agile |
| --- | --- | --- |
| Leads, Contacts, Accounts & Opportunities | | |
| Tasks, Calendars and Notes | | |
| 360o Contact View | | |
| 2-way Emails | - | |
Businesses use Agile to engage their web visitors with personalized, perfectly-timed popups and web grabbers. Agile also makes it easy to combat exit intent with Exit Intent Popups that display personalized messages and incentives at the precise moment a visitor is about to leave a page. Whether you want to take a survey and get user feedback or offer a discount or coupon, Agile CRM's web grabbers are designed to boost conversions.
Unfortunately, Nimble doesn't include web engagement tools for its CRM users.
Nimble
Agile

Personalized Pop-ups

-

Form Pop-ups

-

Timed Pop-ups
(Exit Intent, End of Page, Specific Time)

-
Both Nimble and Agile fetch contact information from various social media websites and showcase it on the contact's page in the CRM. Both CRM products also include social media monitoring and social updates. Customers use Agile as a social CRM to automate tweets in Twitter, post to customers' Facebook walls and increase social traffic with social updates that users love to share on their favorite social media channels.
| | Nimble | Agile |
| --- | --- | --- |
| Contact info from Twitter & other Social Media Websites | | |
| Social Media Monitoring | | |
| Social Updates | | |
Agile offers powerful email tracking along with real-time notifications of email opens, link clicks and page views. All Agile CRM accounts also include contact-level analytics to help you understand your customers completely.
Nimble doesn't provide analytics.
| | Nimble | Agile |
| --- | --- | --- |
| Email Tracking | - | |
| Email Open Notifications | - | |
| Page View Notifications | - | |
| Web Visitor Tracking | - | |
Agile CRM's advanced reports and analytics are an essential tool to increase business performance and better understand customer behavior. Agile's periodic email and growth reports highlight the details of your business performance, while the CRM's funnel and cohort analysis show you exactly how your leads are performing throughout the sales cycle.
Nimble provides periodic email reports and graphical reports.
| | Nimble | Agile |
| --- | --- | --- |
| Periodic Email Reports | | |
| Graphical Reports | | |
| Growth Analysis | - | |
| Funnel Reports | - | |
| Cohort Analysis | - | |
Agile offers its API in REST and multiple other languages. Agile's extensive front-end & back-end API in REST, Javascript, Java, .Net and PHP gives users complete control over their data.
Nimble offers its API solely in REST.
| | Nimble | Agile |
| --- | --- | --- |
| API | REST | REST, PHP, Javascript, Java, .Net |
Both Nimble and Agile integrate with various third party plugins that cater to specific business needs, such as telephony, web-to-lead, helpdesk and billing apps.
Nimble
Agile

Telephony

hoiio

VoIP, Twilio, Ring Central

Web Forms

Wufoo, Unbounce, Gravity Forms

Email Sync

Google Apps, IMAP

Helpdesk

Freshdesk

, Zendesk,

desk.com

Zendesk, ClickDesk, Help Scout

Billing

QuickBooks, FreshBooks, Xero,

Harvest

Stripe, FreshBooks, QuickBooks, Xero

Custom Widgets