ClickDesk Integration
Instantly chat with web visitors, access chat histories and support tickets, and more.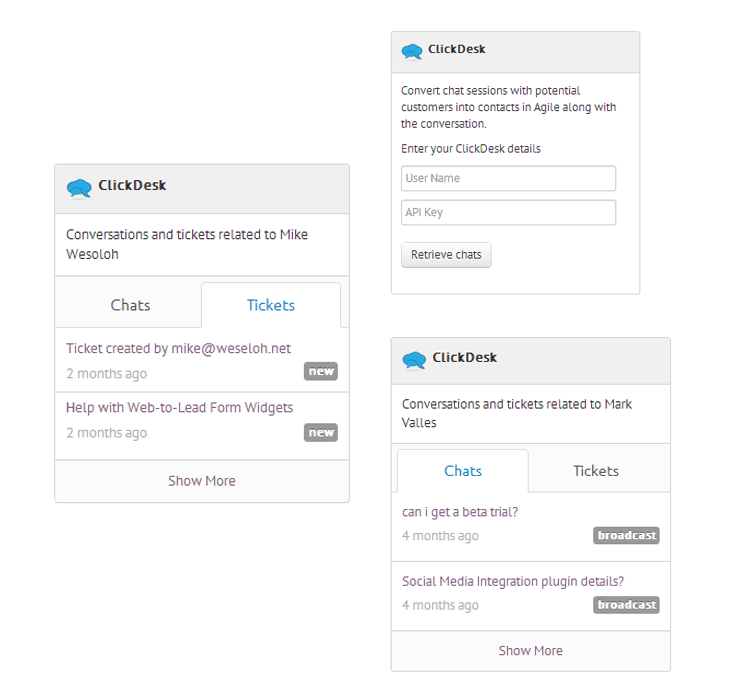 ---
Past Conversations
Reference previous conversations that any contact had with a member of your team, part of a 360-degree contact view. Access conversation histories from within Agile CRM.
Support Tickets
Not only can your support team use the ClickDesk integration to chat with customers about issues they are having, you can access past customer support tickets from any contact directly from the app.
---
Setting up ClickDesk Widget
1. Locate the Widget
Add the ClickDesk widget by clicking on "Add/ Manage Widgets" button in the contact detail page. Or, go to Preferences >> Widgets and locate the ClickDesk widget in the Social tab of the support section.
2. Add the Widget
Find the widget in the Social Tab and click on +Add Widget to add the widget to the app.
3. Login and Authorize
When promoted, enter your ClickDesk account owner email and API Key. ClickDesk now pulls up and displays the contact's chat history and tickets using the email address.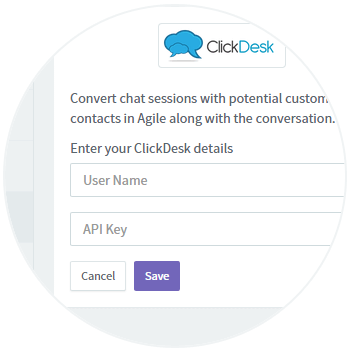 Check out the ClickDesk CRM setup guide for more detailed instructions.
---
About Clickdesk
ClickDesk provides a bundle of live chat, voice chat and help desk solutions to small and medium businesses around the world. One of the fastest growing SaaS (Software as a Service) companies in India, it is currently helping over 100,000 businesses with their live chat and visitor engagement needs.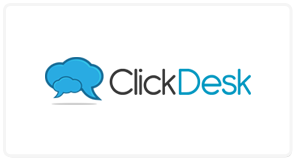 ---
Related Links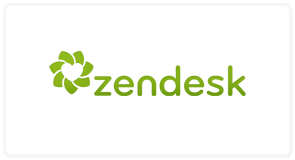 Zendesk
View and respond to customer support tickets without ever leaving Agile.
[Read more]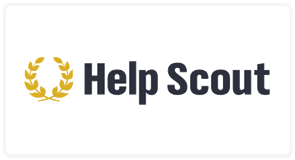 HelpScout
Manage your conversations and provide outstanding support to your customers regarding your products with ease.
[Read more]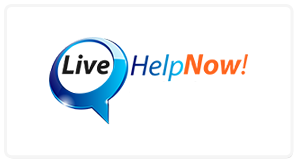 LiveHelpNow
LiveHelpNow Agile CRM integration gives you the tools you need to increase both sales and retention through lead capture, marketing automation and complete sales enablement.
[Read more]