Deals - Agile CRM
Deal Tracks and Milestones. Sales Force Automation. Predictive Analytics.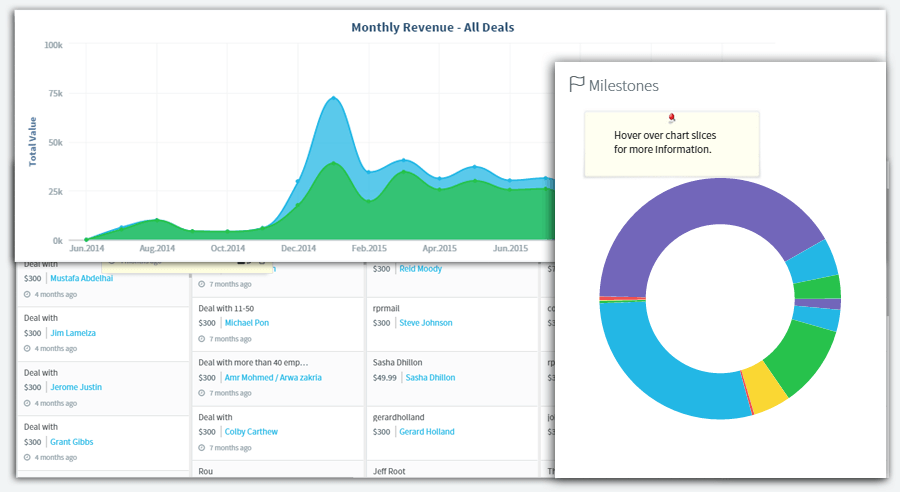 Deals are at the heart of your sales process. Agile CRM includes next-gen tools to make every deal a success. Get ready to create multiple deal tracks with custom milestones, trigger automatic follow-ups, get real-time deal metrics and predict future revenue. Whether you're an awesome team of one or a dynamic group of 50+ sales pros, Agile's deal tracker provides a customizable sales platform for clearer insights, repeatable results, and smarter sales force automation.
Ultimate Usability
DRAG-AND-DROP SALES PROCESS
Streamline deals with Agile CRM's signature drag-and-drop workflow. Drag deals between milestones for sales process tracking and sales process automation. Quickly edit details and change assignments. With deal tracker, you can never miss an opportunity to close.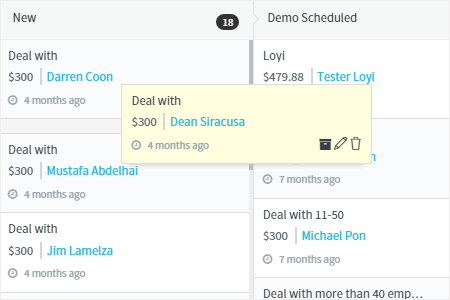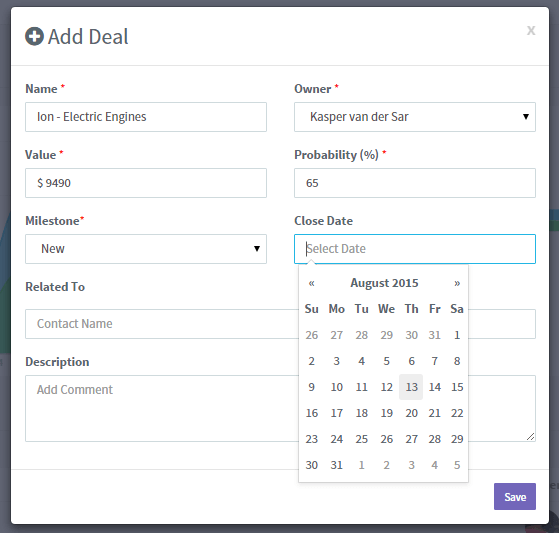 Custom Deals
CREATE, MODIFY, CUSTOMIZE
Add new opportunities as deals in Agile CRM to manage your sales pipelines more efficiently and effectively. Add essential info such as deal value, owner, probability and close date. Assign the deal to a particular track and use deal milestones in the deal tracker to automate the sales process and monitor progress.
Multiple Deal Tracks
REPEATABLE PIPELINES
Deals move through tracks or pipelines in Agile CRM. You can create multiple tracks with different milestones for each track. Easily manage sales pipelines for a variety of products or services, target new verticals or larger clients, move deals between tracks, and customize the entire sales process.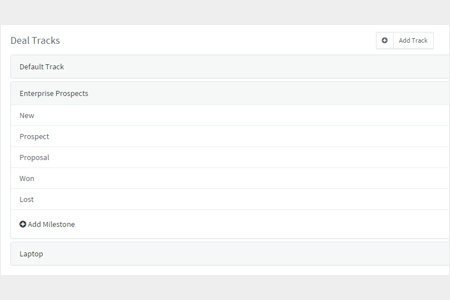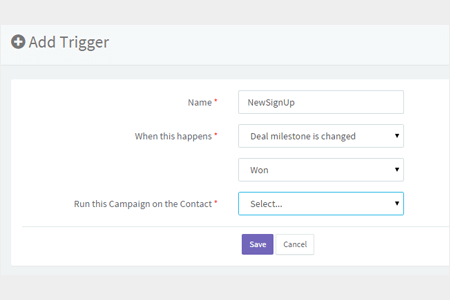 Sales Force Automation
DEAL NODES AND TRIGGERS
Deal nodes and triggers make it easy to automate follow-ups to increase deal wins and new customer engagement. Automatically trigger particular campaigns when a deal is won or lost or a milestone is changed. Automatically send emails, documents, texts and tweets. Automatically assign sales tasks to different team members.

Sales Forecasting
PREDICTIVE ANALYTICS
Predictive analytics are a key to smart growth. Sales forecasting in Agile CRM projects future revenue and close rates based on your sales pipeline activity. Predict with accuracy what sales are going to look like next week, next month and next quarter.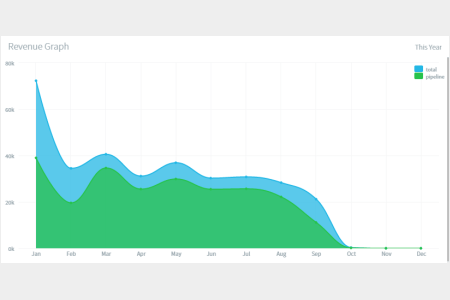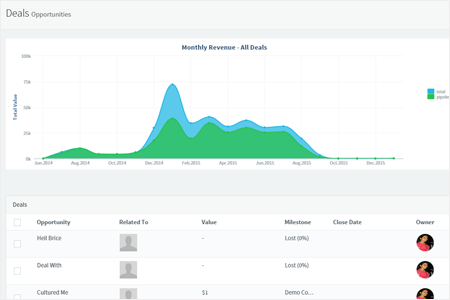 Multiple Views
FOR INSIGHT AND PRODUCTIVITY
With list views, milestone views, and a beautiful visual presentation, you'll gain unexpected insights into your sales process and increase productivity across the board. The milestone view of the deal tracker lets you drag and drop deals between milestones. The list view includes graphical metrics and a compact list of all of your company's deals.
Deal Filters
SEARCH AND SORT
Agile scales along with your business. As your company grows, use deal filters to find exactly what you're looking for with just a click. Find all deals belonging to a particular sales rep, filter by value range, or see only currently active deals. Import and export deals as CSV files.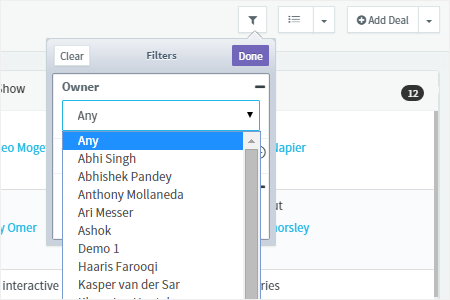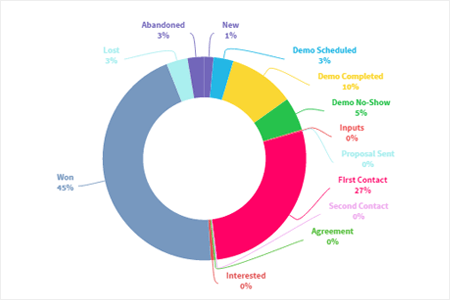 Deal Metrics
ESSENTIAL ANALYTICS
Advanced deal metrics keep your team on track. Add deals dashlets to your personal Agile deal tracker dashboard for real-time deal views, including revenue graphs, deals funnels, pending deals, and deals by milestone. Then click through to the reports menu for advanced analytics.