SaaS CRM Software
Onboard faster. SaaS Metrics. Increase Conversions.
Start with FREE account today!
FREE for 10 Users.
No credit card required.
User-level Tracking
Know what your customer is doing in your app.
Smart Onboarding
Send emails based on the user's behavior in your app. Automate.
In-app Messages
Show appropriate in-app messages in your app to your customer.
SaaS Metrics
Measure growth, drop offs, monthly cohorts.
Billing Integration
Agile can sync your customers directly with your payment gateway.
Call Automation
Agile lets your sales reps know who needs to be called and when.

We like Agile CRM because it's built for a combination of offline/online business, like a SaaS company that manages enterprise deals. It's full of features, but doesn't feel cluttered as they keep things clean and simple. And we love that they keep adding integrations.
Megan Pillsbury
Operations Director, Applied Wine
Smart User Onboarding
Track web events in your dashboard and send emails automatically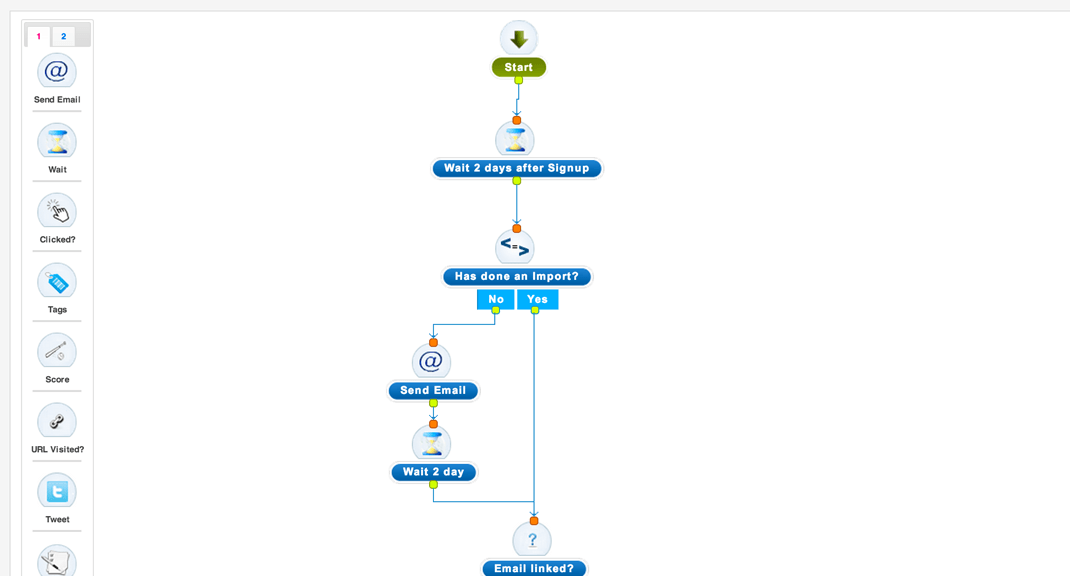 Lifecyle Marketing
Agile automatically tracks your users in the lifecycle and sends the next emails automatically.
Javascript API
Add few lines of HTML Code and AgileCRM with sync your sign ups automatically.
Simple Setup
Just use a visual drag and drop designer to setup your automated onboarding lifecyle.
In-app Guided Tours
Stage-specific popups to onboard your customers faster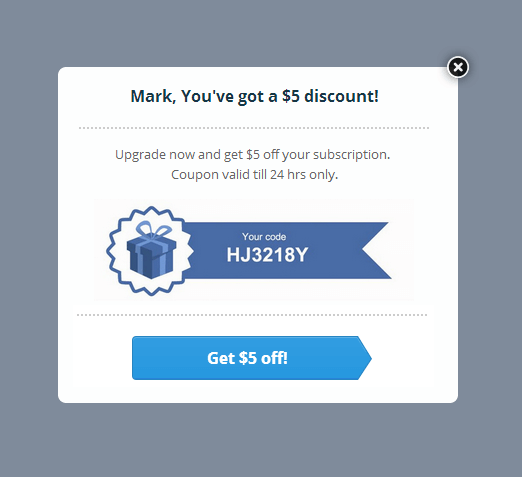 Web Rules
Define your rules online and Agile CRM will show the pop-ups automatically.
Custom Pop-ups
Configure title, message and pop-up type easily. No coding required.
Exit Intent
70% of abandoning visitors never return. But not with AgileCRM.
SaaS Metrics Dashboard
Measure Growth. Drop offs and Monthly Cohorts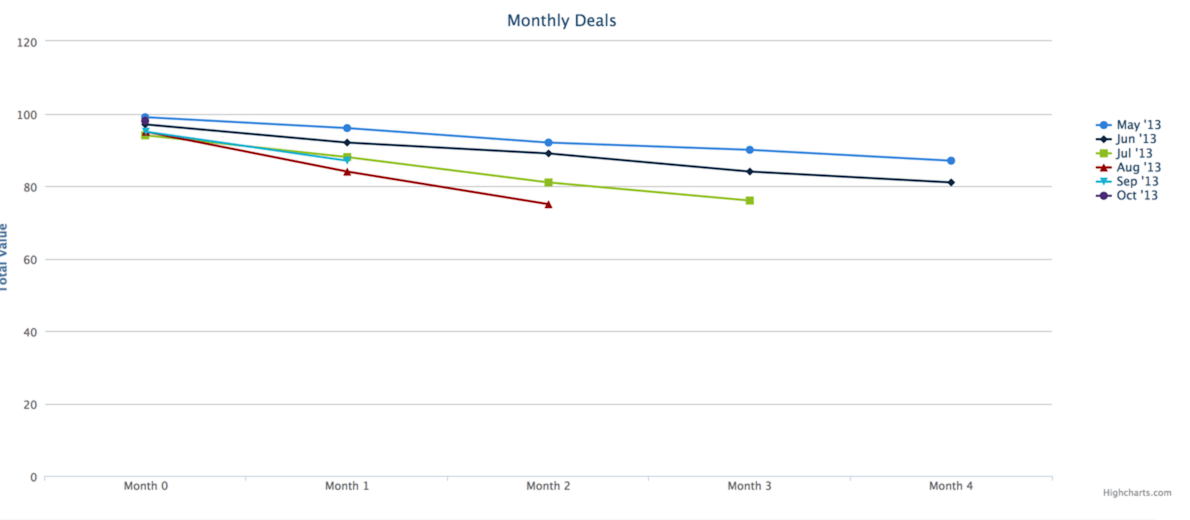 Growth Metrics
Visually identify the growth of your trials, sign ups and cancellations.
Funnel
Very convenient way to identify the drop offs in your application.
Cohorts
Compare two groups over a period of time - eg: sign ups versus cancellations.
Apply Filters
Zoom in with your custom filters. Eg: show cohorts for US customers
Date Range
Run your report on a custom date range. More power to you.
Email Reports
Configure your reports to be sent daily, weekly or monthly.
I love agile -- free form and tags, allow you to look at this any way you want. Love the pipeline/forecasting as well. I will be actively using this, and suggesting it for my clients (business coaching) here in Montreal.
Wayne Radford
HomeTEQ Industries
Start with FREE account today!
FREE for 10 Users.
No credit card required.
Web Analytics at Contact Level
Agile CRM tells you who did what on your website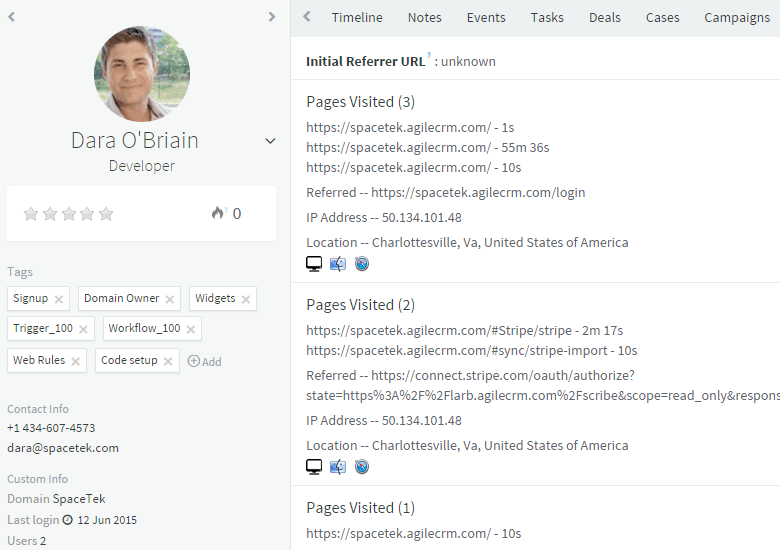 Advanced Segmentation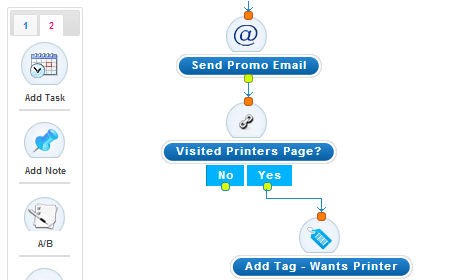 Segment your contacts with tags based on their actions, lifecycle, & behavior.
Lead Scoring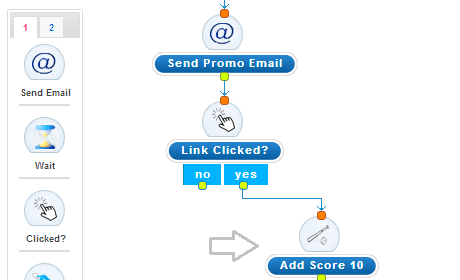 Run lead scoring campaigns and see hot leads automatically bubble to the top of your list.
Extensive API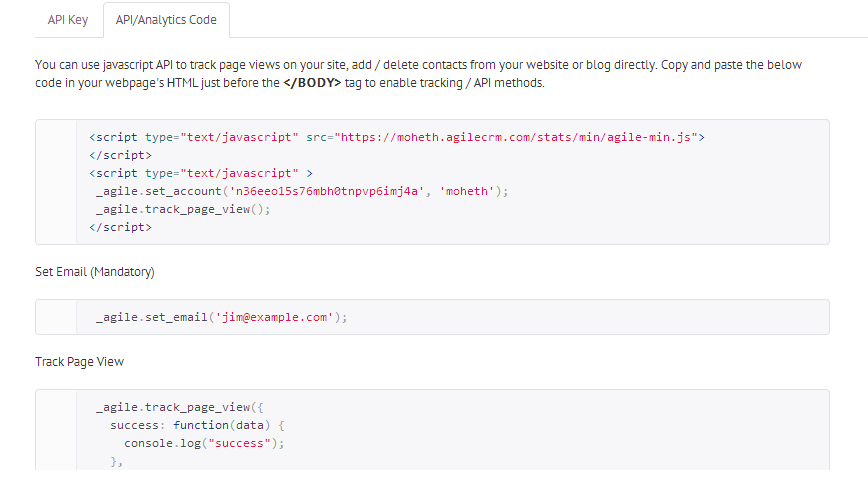 Powerful front-end & back-end API in Javascript, Java, .NET, PHP
Real Time Alerts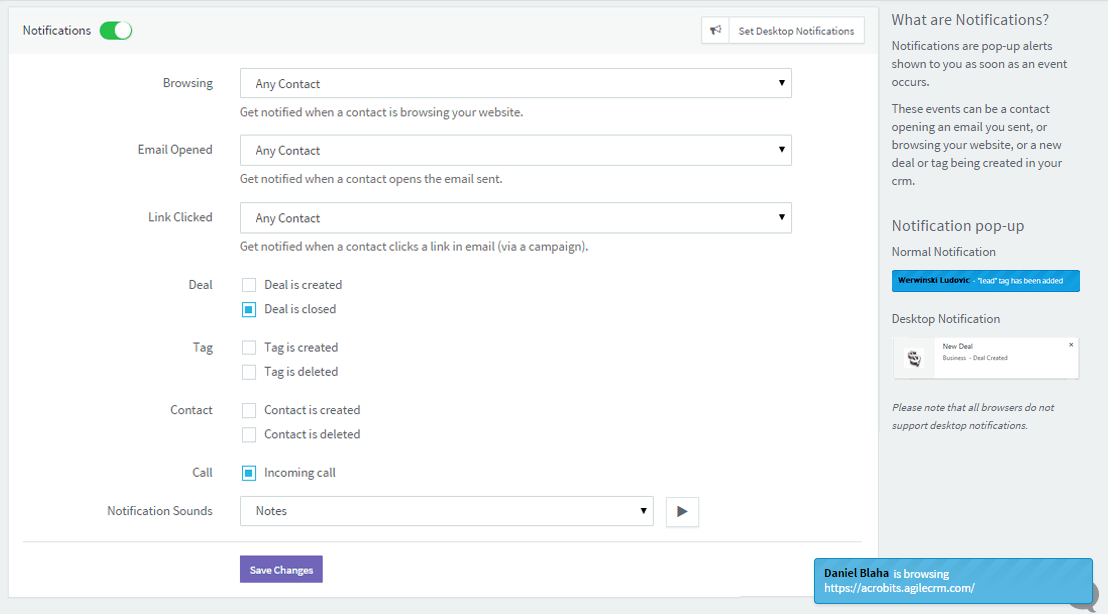 Agile CRM informs you of key signals.
One-Click Plugins and Integrations
Agile integrates with leading third party websites and apps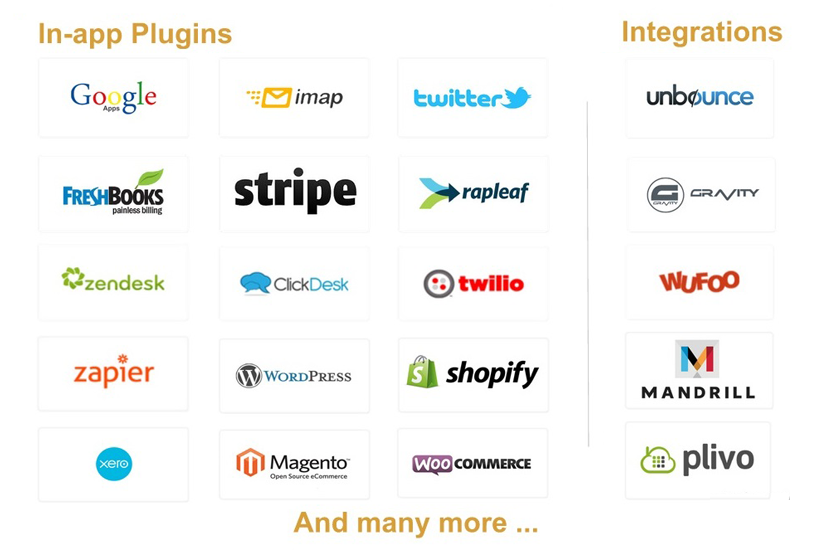 ---
Know who is online
Agile shows you who is online color coded