Gamification Software
Gamify sales with leaderboards, email reports and real-time alerts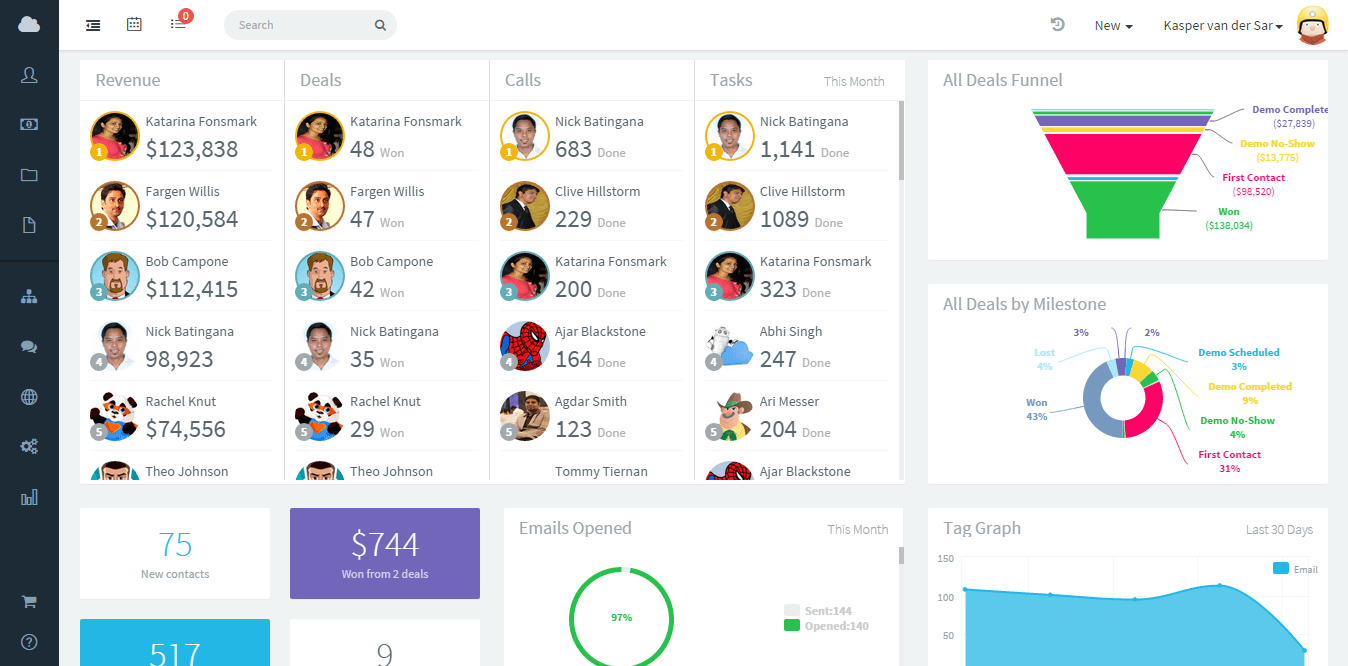 Step up your sales process with Agile CRM's industry-leading gamification software. When done right, gamification encourages both competition and collaboration for remarkable results. Agile CRM's gamification feature set helps your sales team stay focused and improve their numbers every day by treating sales like a game. Features include custom leaderboards, real-time alerts, activity logs, email reports and advanced sales metrics.
Gamify Sales
COMPETITION THAT GETS RESULTS
Gamification software isn't just a trend, it's a proven road to results. Use Agile's gamification features to amp up competition among your sales force with side-by-side comparisons of sales rep performance, deals, calls, revenue and more. Our customers find that competition also encourages sales teams to take advantage of Agile CRM's complete feature set for sales enablement. It's a win-win.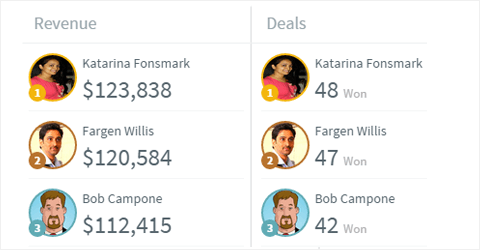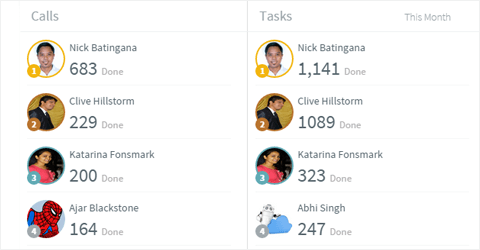 Encourage Collaboration
COLLABORATIVE SALES TECHNIQUES
Collaboration is an often-overlooked side of gamification, but it's just as important as competition. Let us prove it to you with a streamlined app that encourages open mentoring, coaching, sales team project management, information sharing and collaborative sales techniques. Have your top reps mastered Agile's sales features? Create incentives for them to mentor SDRs and share their secrets to success, directly in the CRM's gamification software.
Custom Leaderboards
UPDATED IN REAL TIME
Quickly see how each sales rep is performing with leaderboard stats updated in real time. All of your sales gamification software users can add a custom leaderboard to their Agile dashboard, customizing the dashlet to display actionable insights about each rep's deals, tasks, calls and revenue. Just like with our dashlets for revenue, deals and scheduling, it's easy to change your custom leaderboard's size, placement and filters.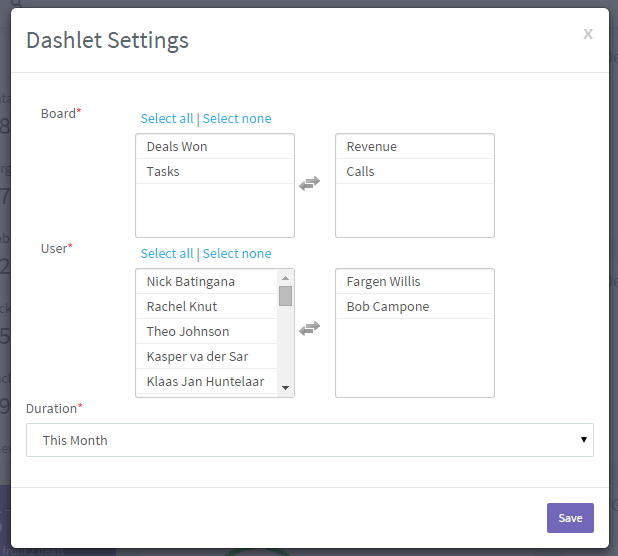 Real-time Gamification Software
ALERTS AND ACTIVITIES IN REAL TIME
Want to rise to the top of the leaderboard? Using sales gamification software, set up custom alerts based on contact actions, lead scores, email opens, link clicks, deal milestones and new appointments. Reach out to your hottest leads at just the right time, close more deals and inspire your team. Blend real-time gamification with sales process automation for ultimate results.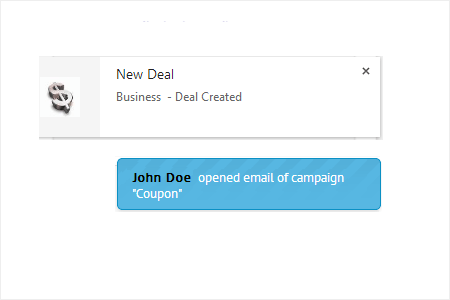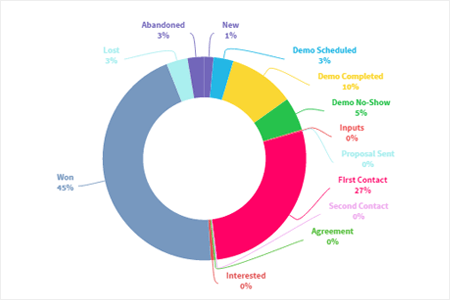 Gamification Reports
CUSTOM REPORTS, DELIVERED TO YOUR INBOX
Don't just gamify sales, track the results! Easily set up custom email reports with our sales gamification software. Want to track a particular sales rep's performance or keep tabs on a top deal track? Looking for a daily or weekly report on new contacts, deals or user activities? Just a few clicks in Agile CRM's gamification software and your email inbox becomes your personal gamification assistant.
Advanced Reporting
COMPLETE SALES STATS
Use sales gamification software to mine your sales gamification process for actionable insights with advanced analytics, metrics and reports. Track revenue over time, compare sales tactics, conversion metrics, deal funnels and customer lifecycles. Always know how gamification strategies and sales rep performance affect your bottom line.