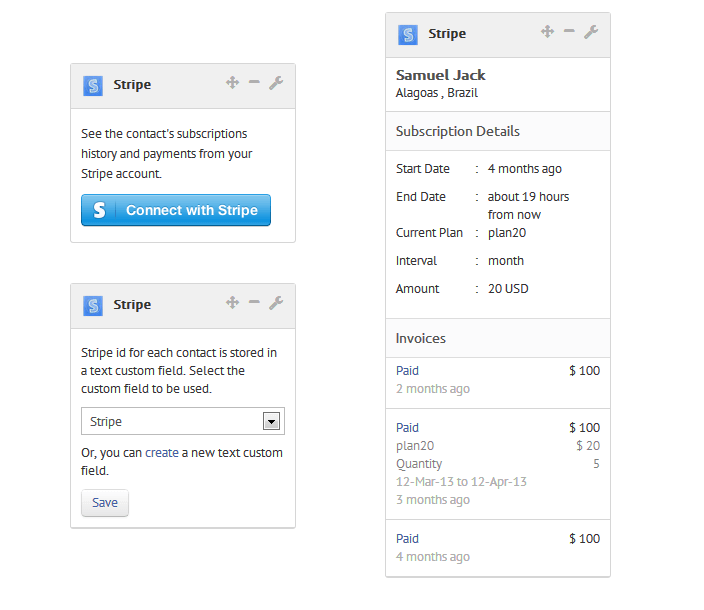 ---
See Subscription Details
Check subscription details like length of the subscription, cost and other information of a contact directly from the app.
Check Payment History
Check payment history of all subscriptions of a contact using stripe widget in the CRM
2-way Sync
Sync contacts and payment history between your Stripe and Agile accounts with the Stripe integration.
Stripe Events
Bring stripe events to Agile CRM and boost the functionality of your triggers.
Trigger Campaigns
Use different stripe events as triggers to start different campaigns on your customers in Agile.
---
Stripe Integration How-To
---
Setting up the Stripe Widget
1. Locate Widget
Locate the widget by clicking the '+ Manage Widgets' button on a contact detail page, or from the 'Widgets' tab in the Preferences menu. Find the Stripe widget under Billing section.
2. Login to your Stripe account
Click on '+ Add' button on the widget. In the new window, click on the 'Link your Stripe' button and sign in to your Stripe account to grant access to Agile CRM.
3. Create custom field for Stripe ID
Upon login, you're redirected to Agile dashboard. Now, select your current custom field. (If you haven't created any custom field yet, click on the 'Create Custom Field' button over there, or go to Admin Settings --> Custom fields & create a text custom text field with some label.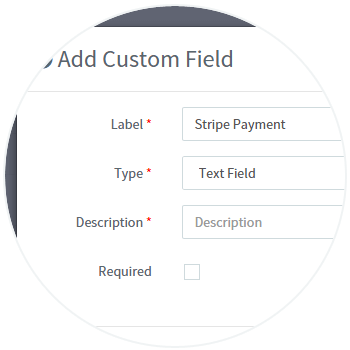 4. Select the created custom field
Once a custom field is created, go to Stripe widget page (click on 'Settings' on the Stripe widget in the Widgets page) and choose your created text custom field. Save your settings to finalize the integration.
---
---
About Stripe
Stripe is a developer-friendly way to accept payments online and in mobile apps. It helps process payments of billions of dollars a year for thousands of companies of all sizes.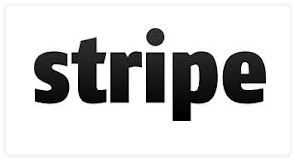 ---
Related Links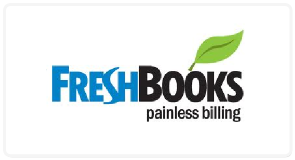 Freshbooks
FreshBooks integration in Agile CRM lets you manage payments, billing, invoicing & other accounting details related to contacts, at ease.
[Read more]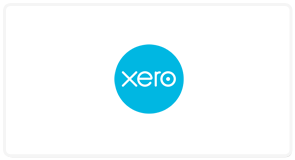 Xero
Agile's Xero CRM plugin gives you access to essential billing information right within the CRM, exactly when it's most useful.
[Read more]
Agile Blog
Integrating Stripe with Agile CRM gives you the sales & marketing automation tools you need to turn new subscribers into devoted customers.
[Read more]