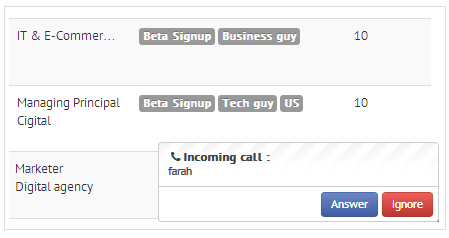 Know your Caller
The Caller ID is matched against the contact in Agile. Greet customers by their name and get their complete history with your company in a single click with voip integration in Agile CRM.
Multi-Browser Support
Agile's VoIP integration is supported by all the major browsers. You can now make, receive and analyze your calls without any downloads.

Compatibility
Agile integrates with your favorite soft and hard switches - Asterisk, FreePBX, Cisco, FreeSWITCH, Avaya.