Twilio - Agile CRM Telephony Integration
Integrate Twilio with Agile CRM to explore unlimited communication options of voice & messaging right from the CRM
Start with FREE account today!
FREE for 10 Users.
No credit card required.
---
Twilio Features
Now you don't need to reach out to a phone to call a customer. You can make phone calls to contacts directly from Agile CRM with just one click using Twilio. With Twilio integration into Agile CRM, businesses can handle calling customers from within their CRM.
Communicate Seamlessly
You can make & receive calls in just one click from within your CRM dashboard with the Twilio integration. No need to switch back & forth between your CRM dashboard & an external telephone to contact your client.
Call Campaigns
With the Twilio integration of Agile CRM, you now have the ability to schedule multiple calls by setting up call campaigns using the extremely useful bulk dialing functionality.
Call Conferences & Transfers
Make call conferences & transfers easily from within your CRM without having to leave your dashboard. Twilio integration with Agile CRM has simplified call conferencing & transferring much easier.
Messaging Made Easy
After enabling the Twilio integration widget, you can easily send SMS to your contact from within your Agile CRM dashboard. Not just that, you can also keep tabs on messages sent to your contacts.
Reporting & Analytics
Get customised reports and insights into the call data and take informed decisions. You can check detailed call history including the calls you have missed, so nothing falls through the cracks.
Call Recording
You can also enable call recording in the Twilio widget settings by selecting the call box for Call Records. Once enabled, the call history will then display the recording of your calls on the right panel.
Voice Mails
With Twilio integration you can now play pre-recorded audio to customer when the call gets connected once you have configured the Voice Mail drop in the widget. You need to first upload & save an audio file & then select VM Drop in the Call popup.
Missed Calls Notification
If you are away from your desk & chance to miss a call, you don't need to worry as you can receive email notification of missed calls. This can be done by configuring the twimlet URL in Twilio settings. Agile CRM automatically creates a Twilio Twimlet URL with default email which can be modified.
Call using Dialpad
Using Add & Call option from the drop-down on the right hand corner of your dashboard, you can dial any number dynamically using the dialpad.
Call History
In your Agile CRM dashboard, you can now have a timeline view of all the call history for an easy reference.
---
Start with FREE account today!
FREE for 10 Users.
No credit card required.
How to Integrate Twilio with Agile?
1. Twilio SID and Auth Token
Both SID and Auth Token are available in Twilio Dashboard of your account.
2. Enter Twilio SID and Auth Token
First you need to find Twilio from under Preferences > Widgets.
Enter your SID and Auth Token from your Twilio Dashboard. After entering the IDs, click on validate to verify your credentials.
3. Input Outbound & Inbound numbers
Select outbound and inbound numbers. The numbers would be listed based on the available list on Twilio.
4. SMS & Call Record
Once you have entered your numbers you can save your Twilio widget. You can also enable the SMS & Call Record functionality from here.
---
Twilio Agile CRM Integration Video
---
---
About Twilio
Twilio is a cloud communications company which allows software developers to programmatically make and receive phone calls and send and receive text messages using its web service APIs.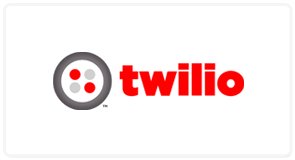 ---
Related Links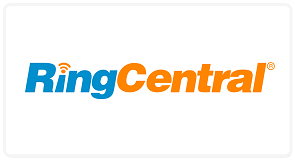 RingCentral
Turn your calls into deals with the best RingCentral integration in the industry.
[Read more]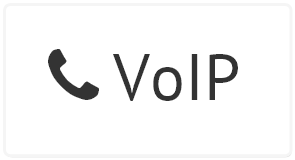 VoIP
Make and receive calls directly from Agile by integrating your VoIP account.
[Read more]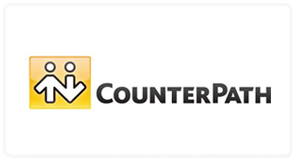 Bria
Make and receive Bria SIP phone calls from your Agile dashboard.
[Read more]