Campaign Nodes
---
Campaigns are workflow automations composed entirely of nodes. Campaign Nodes are available on the left-hand side of the visual campaign editor. Whether you are creating a custom campaign or modifying a campaign template, you can add, remove, edit and connect nodes in the designer.
Let's take a closer look at each available node and discuss some examples of how they are used in sales and marketing automation campaigns.
Main Campaign Nodes
The most-used campaign nodes are available in two tabs on the left-hand side of the campaign editor.

---
Each node has a specific function:
---
---
---
---
---
---
---
---
In the Tweet node, allow Agile to access your account.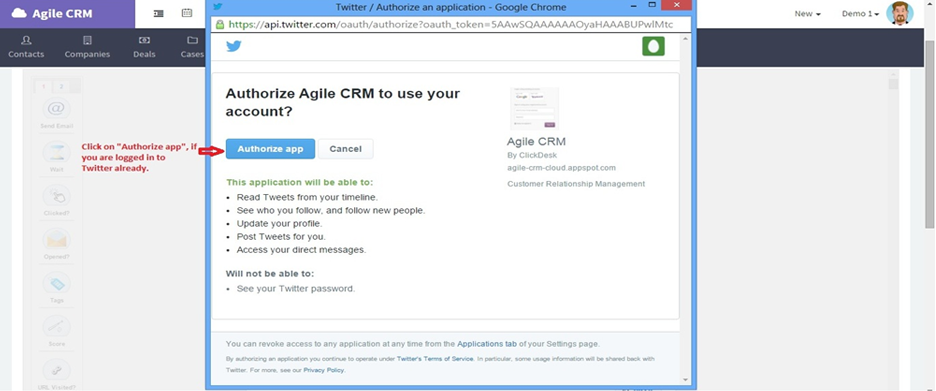 Make sure you're logged into Twitter, then click on Authorize app. Your User ID, Token and Token Secret will fill in automatically.
Under "Message (status)", enter the Tweet you would like sent to contacts when they reach this campaign node.

To set up an Email A/B test, add the A/B node to your campaign and set the frequency.

Next, add two Send Email nodes: one for Email A and one for Email B. We recommend adding multiple Tags nodes to track email interactions, such as a tag for "Sent Email A" and another tag, following an Opened node, for "Opened Email A".
---
---
---
---
---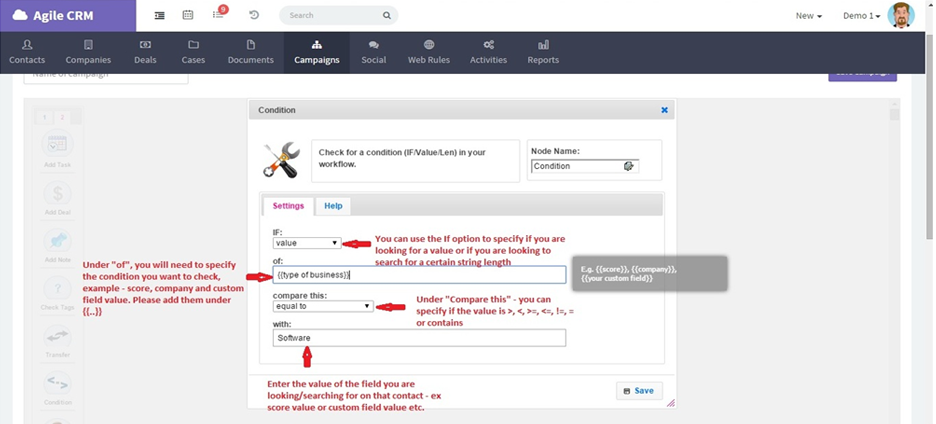 ---
Additional Nodes
The nodes discussed so far are all available directly from the main Nodes sidebar when you're editing a campaign. However, there are even more sales and marketing automation nodes!
To see these nodes, click on Add More below the node icons already discussed.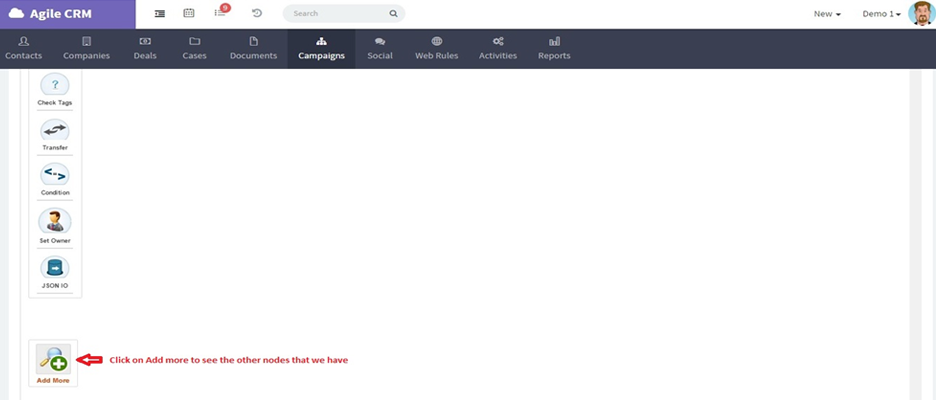 This opens a window with all available campaign nodes in Agile CRM, organized by type: Contact, Email, Mobile, Web, Social, Utilities, Developers.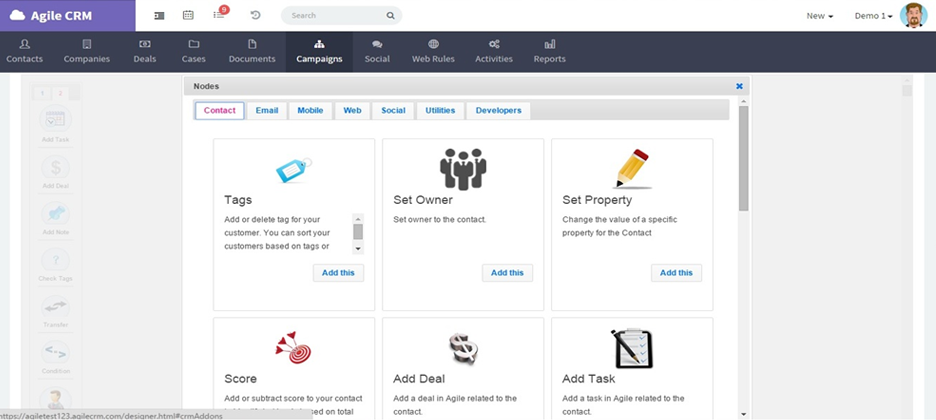 ---
---
---
---
---
---
---
---
---
---
---
---
---
---
The nodes listed above make it easy to create custom sales and marketing automation campaigns. Have an idea for a node that doesn't exist yet? Add it to our active user community on UserVoice. Interested in new nodes currently in beta? Check our Product Updates for new releases and feature enhancements.
---