Sales Enablement - Setting Up Email Sync
---
You can easily sync your current email accounts with Agile CRM. Supported email services include Google Mail (Gmail), Microsoft Office 365, and all IMAP accounts. After syncing, emails exchanged with your contacts in Gmail/IMAP/Office 365 will be pulled into Agile CRM and associated with contacts based on their email addresses.
How to Sync Gmail, IMAP or Office 365 Email with Agile CRM
Email Syncing is managed from Preferences > Email (open the Preferences menu from the user drop-down menu on the upper right, then select Email).

Click on the Enable button underneath Gmail, IMAP, or Office 365.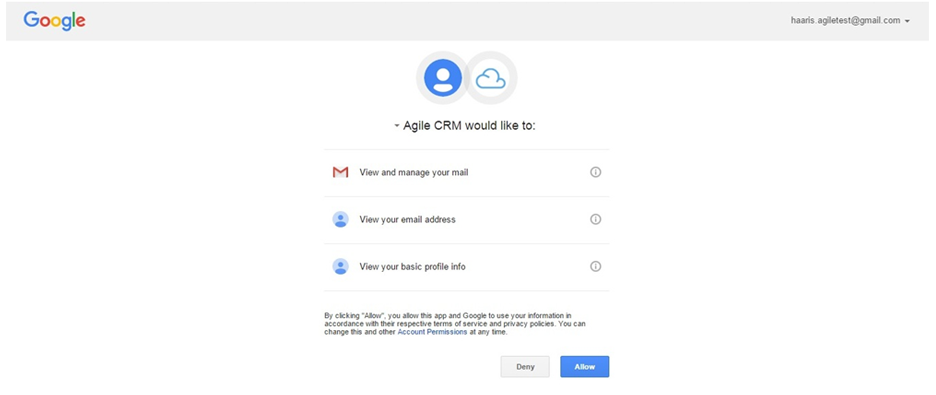 To enable Gmail Sync, you will be asked to login to your Gmail account (if you aren't already logged in).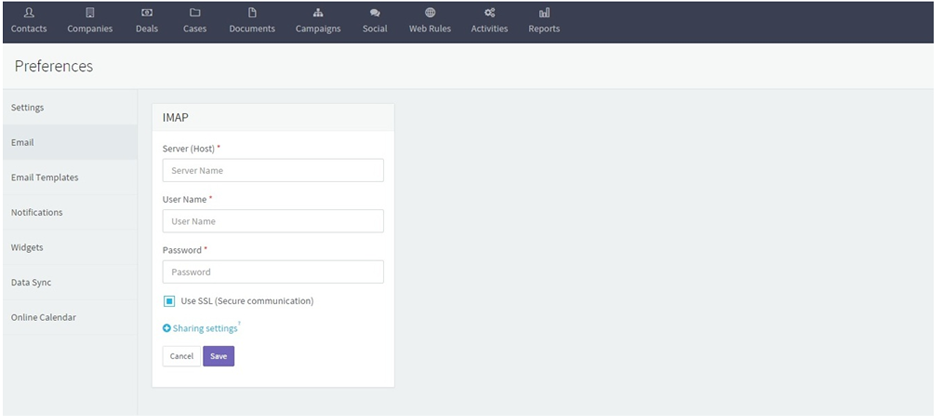 To enable IMAP or Office 365 Sync, enter your Server (Host) Name, User Name and Password.
How to View Synced Emails
Synced emails are available on Contact Pages in Agile CRM. To view synced emails:
Go to a Contact Page and open the Mail tab.
Open the drop-down menu on the upper right and select your synced email address.
You will now see synced emails with the contact.
---