Zoho Alternative - How is Agile Better?
All-in-one CRM offering powerful campaigns, smart & insightful metrics
FREE for 10 Users.
No credit card required.
---
All-In-One CRM with Helpdesk
In Agile, you get the power of three - sales, marketing and service automation. Using this CRM, you can easily understand and analyze the complete customer lifecycle. Plus, a ticketing system integrated within your CRM helps not only in controlling data leaks but also centralizes the whole communication process. It helps keeping all the integral parts of the business in sync and connected.
Marketing Automation
Agile CRM is the best Zoho alternative for marketing automation. It offers complete automation from drip campaigning to lead scoring and from email automation to multi-channel campaign. While Zoho provides only auto responders under its marketing automation, Agile offers auto responders plus drip campaigning with drag-and-drop campaign creation, multi-layered campaigns, and automatic triggers, automatic lead scoring and behavioral segmentation.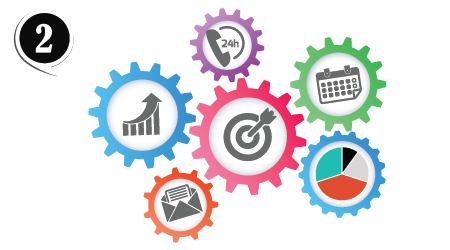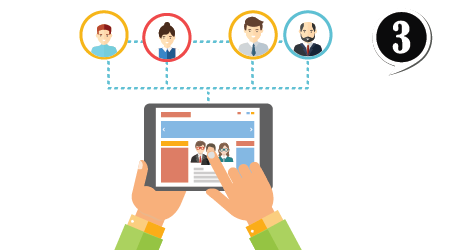 Single Page Contact Management
Agile CRM offers a complete 360 degree view of contacts' activities and communication under one single page. View all the information, be it email communications or deals closed, everything can be viewed on the contacts' page easily. It helps you have a centralized repository where you can view contact info, social media profiles, lead scoring, email notification, call history and more.
Contact-level Web Analytics
Agile CRM includes web analytics on contact level, which is otherwise missing in Zoho. It provides a detailed view on contacts' web engagement and behavior ensuring that sales ready leads are captured. It shows contacts' web activities such as source they come from, various pages visited, browsing history and time spent on each page.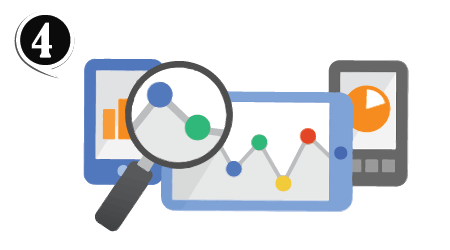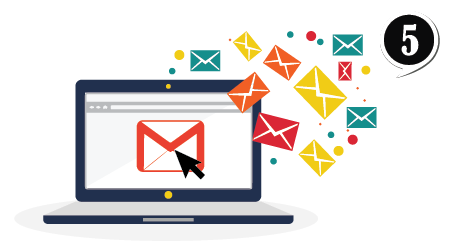 Email Link Clicks
Agile CRM provides accurate data on link clicks made by leads on every email sent, which is another reason why it is a Zoho Alternative. Zoho provides automated emails but link click tracking data is missing. In Agile, however, emails with links can easily be tracked using campaign analytics where you will find all the data on number of clicks on the links and who clicked on the links.
Growth Reports & Metrics
Agile CRM offers analysis on various tasks and leads using the growth reports and metrics. It provides periodic reports on various email campaigns where new leads and conversion data can be tracked. The leads purchase status can be defined and analyzed using growth metrics where insights of lead's behavior on various channels and stages are present.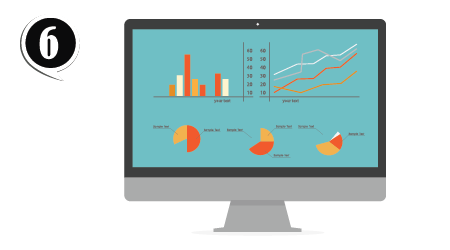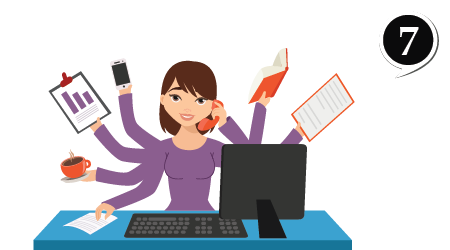 Task Management
Agile CRM also includes efficient task management through its project management software. Tasks can be organized and segmented easily using features such as 'drag-and-drop' and 'find and filter'. It also eases the process of adding tasks and updating task status, including adding and updating notes to tasks for better understanding.
---
Comparison with Zoho
While Zoho provides contact management and sales automation to a limited extent, Agile CRM is a complete sales and marketing solution. Modern businesses love how Agile saves them time & money with sophisticated marketing automation and powerful email and web analytics.
Let's compare Zoho and Agile CRM in each segment to see how they perform.
---
Contact Management
Agile CRM's comprehensive contact management features help you analyze and understand every aspect of your contacts, all from a single platform. Agile's industry-leading, 360° contact view even pulls up related social and web activity and integrates it automatically into a graphical timeline.
Zoho requires Zoho Mail and doesn't provide an all-around contact view or timeline.
Zoho
Agile

Leads, Contacts, Accounts & Opportunities

Tasks, Calendars and Notes

360o Contact View

-

2-way Emails

-
Requires Zoho Mail
Marketing Automation
Marketing Automation (MA) is Agile CRM's forte. With a whole gamut of features ranging from drag-and-drop campaign creation to automated lead scoring and campaign triggering, Agile offers an unparalleled simplicity with which to build complex marketing campaigns.
Zoho offers very limited marketing automation functionality. Agile is undoubtedly the most coveted Zoho alternative in marketing automation.
| | Zoho | Agile |
| --- | --- | --- |
| Auto Reponders | only in Enterprise version | |
| Multi-step Campaigns | - | |
| Drag-drop Campaign Creation | - | |
| Multi-channel Campaigns | - | |
| Automated Lead Scoring | - | |
| Lifecycle & Drip Marketing | - | |
| Behaviour-Based Segmentation | - | |
| Automatic Campaign Triggering | - | |
Social
Agile CRM lets you view all social media profiles of contacts in a single page, and lets you communicate with them directly from the CRM. Agile includes social media monitoring of relevant posts about your business or industry, and lets you send social updates or responses directly from your Agile dashboard. Zoho doesn't provide for social media monitoring and requires Zoho Campaigns for updates.
Zoho
Agile

Contact info from Twitter & LinkedIn

Social Media Monitoring

-

Social Updates

-
Requires Zoho Campaigns
Analytics
Gain access to contact-level web analytics like never before with Agile CRM. All Agile accounts include sophisticated email tracking and pop up notifications when contacts browse your website.
Zoho doesn't do web analytics and requires an additional product - Zoho Campaigns - for email tracking.
Zoho
Agile

Email Tracking

-
Requires Zoho Campaigns

Web Visitor Tracking

-

Real-time Notifications

-
API & Integrations
Zoho and Agile CRM both offer integrations for email, customer support and web forms. Added to this, Agile provides telephony integrations with Twilio, Ring central and VoIP that enable you to call, receive, record and analyze your calls directly from the browser. Zoho offers its API in REST whereas Agile offers its API in REST and multiple other languages. Agile offers custom widgets and Zoho does not.
| | Zoho | Agile |
| --- | --- | --- |
| API | REST Only | REST, Javascript, Java, .Net, PHP |
| Web Forms | Wufoo, Unbounce | Wufoo, Unbounce, Gravity Forms |
| Email | Zoho Mail, Google Apps | Google Apps, IMAP |
| Invoicing / Payments | Zoho Invoice, QuickBooks | FreshBooks, Stripe |
| Support | Zoho Support, ClickDesk, Zopim | ClickDesk, Zendesk |
| Calling | - | Twilio, RingCentral |
| Custom Widgets | - | |
Reports
Agile CRM and Zoho both turn in periodic email and graphical reports.
| | Zoho | Agile |
| --- | --- | --- |
| Periodic Email Reports | | |
| Graphical Reports | | |
Web Business Metrics
Agile CRM provides highly insightful growth reports and funnel & cohort charts that showcase growth and timely performance.
Zoho doesn't offer metrics like Agile does, thus establishing Agile CRM as a dependable Zoho Alternative.
| | Zoho | Agile |
| --- | --- | --- |
| Growth Reports | - | |
| Conversion Metrics | - | |
| Cohort Analysis | - | |