In the crowded space of CRM solutions, it becomes difficult to pick one. As every vendor is vying to clinch a deal, they unleash loads of add-on benefits for customers who purchase their product. So getting to the right solution at first iteration can be difficult.
The first step is to spread the awareness about the need to adopt a CRM solution to your sales and marketing team. The key decision makers in the business must be aware of the intricacies of automation for a better CRM set up.
The following list acts as a guide book in helping you choose the right CRM and purchase it as per the needs and objectives of your business. This puts in a better position to take a decision to automate the workflow that saves time and money for your business.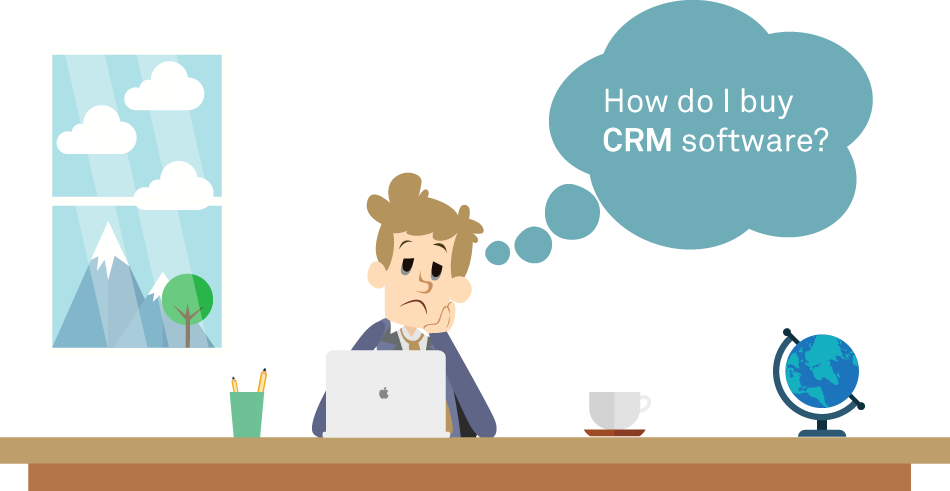 Knowledge is key
Learn the functionality of the CRM from your vendor after you zero in on a certain software. At the outset, the CRM system can sound too technical with lot of jargons. Ensure that your vendor simplifies all and offers an explanation. Otherwise, switch to other easy options.
Line up your CRM requirements?
Once you get a clear idea about the functionality of a CRM system, you have to devise a plan for its implementation which also avoids confusion while buying a CRM solution in the later stage.
It's all about goals and objectives
Don't be in a hurry to look for a CRM that solves your immediate problem. Keep your long-term goals in order and plan the purchase accordingly. Ensure that the entire process of implementation is aligned with your objectives or else you will incur unnecessary costs and complications.
Lock your vendors
The next step after defining business objectives is to list down all the CRM vendors who are in sync with your business requirement.
Keep your options open
At times, getting the real cost of CRM can be tough as there can be other costs involved in the implementation. You should submit your RFP to all the vendors and ask them for a better deal. If you are going ahead with a cloud-based CRM, things are pretty easy as it requires a sign-up first and then a payment.
Don't miss the product demo
Invite vendors who can prove that they can fulfill your business requirement. As you understand your business better, ask them for a customized demo that suits your needs. This helps you get a clear picture of the CRM and, subsequently, evaluate it.
Price comparison is necessary
Use the price comparison tools available on various websites to compare features and competitive prices before buying a CRM solution. You can also read the reviews posted on websites such as G2 Crowd.
Get set go - Ready for CRM adoption
Once you are done with your ground work, it's easy to cherry-pick the right CRM solution that meets your requirements. Take it easy with the first time users and give them time to learn and finish the job comfortably.
Bottomline
Have an awareness program to communicate extensively about the benefits of CRM. This ensures that the implementation activity is known to all the employees and the adaptation to the automation process is smooth. If you receive any feedback about a particular CRM being not effective for your company, think about it and revamp the implementation strategy.