Start with FREE account today!
FREE for 10 Users.
No credit card required.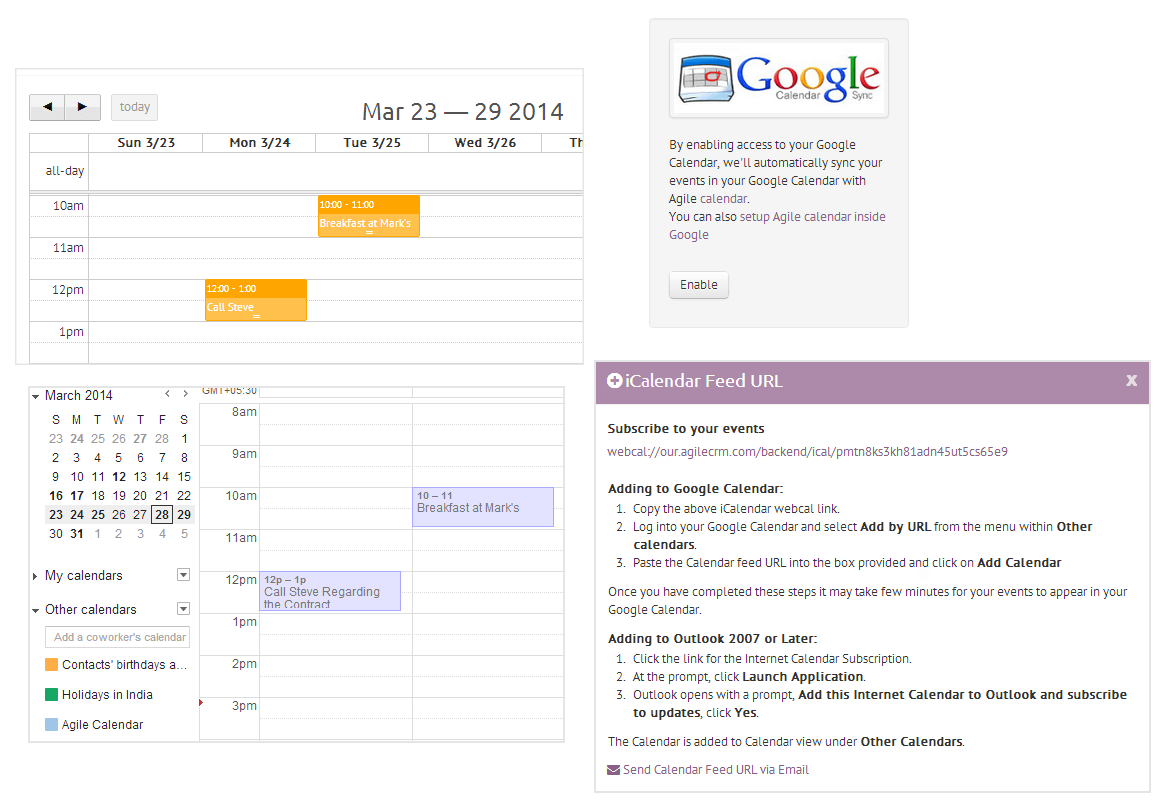 Sync Your Calendars
Never miss an appointment, no matter where you are. Sync the calendars, access them both in Agile CRM, and watch your appointments and meetings appear in both.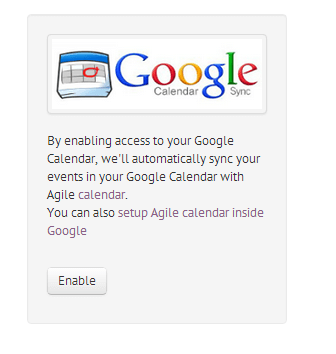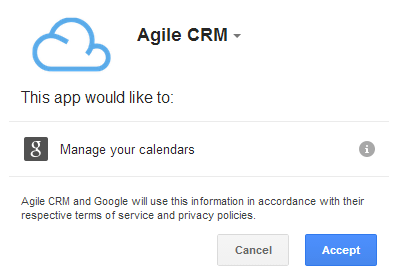 Add Agile CRM Calendar to Google
Carry your Agile CRM Calendar wherever you go. Simply set up your Agile CRM calendar in Google Apps using the iCalendar webcal link.
Link Agile CRM Calendar with WebCal Link
Now link to your Agile CRM iCalendar in Google or Outlook using the webcal link. Just add the webcal link in your app and you are ready to go with all the data synced from Agile CRM to the application of your choice.
---
Google Calendar Sync How-To
---