Google Calendar Sync - Google Apps in Agile CRM
Instant 2-Way Sync between Google Calendar App and Agile Calendars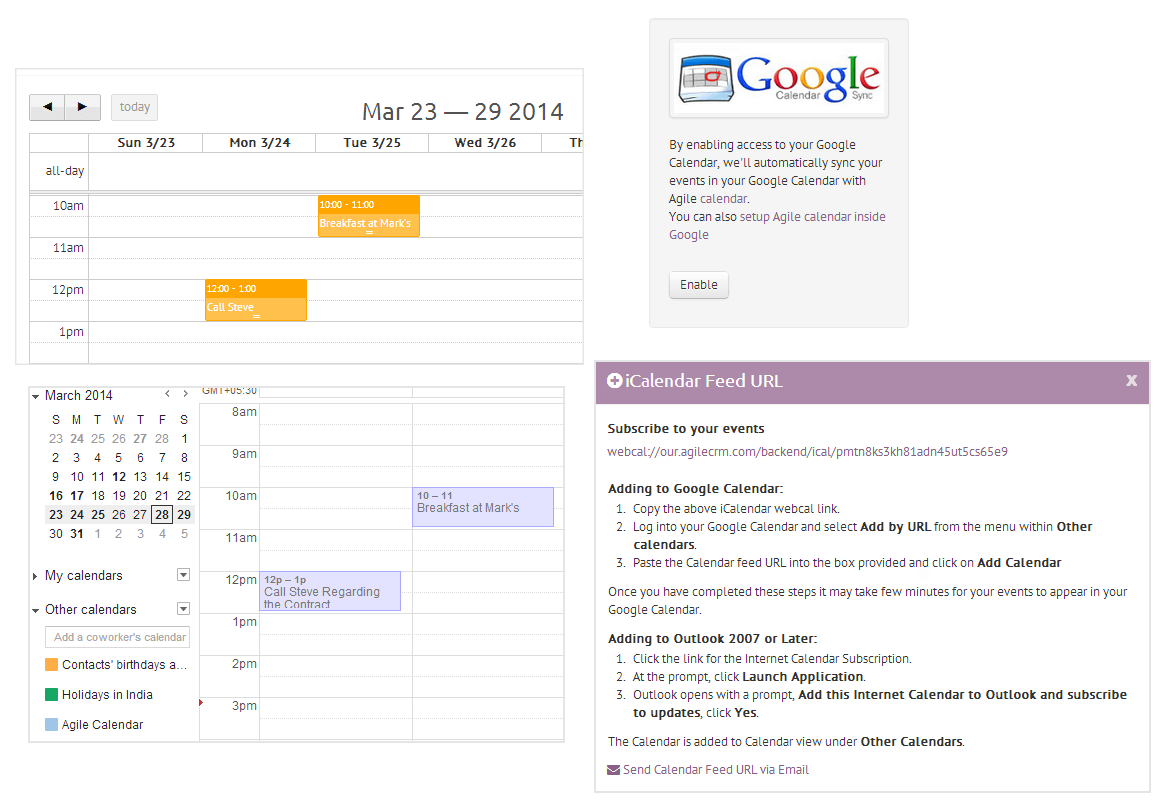 Sync Your Calendars
Don't miss any of your appointments wherever you are. You can now sync both your Google Calendar Apps and Agile Calendars instantly.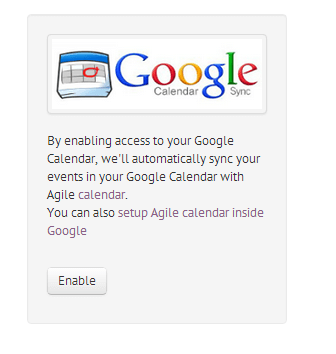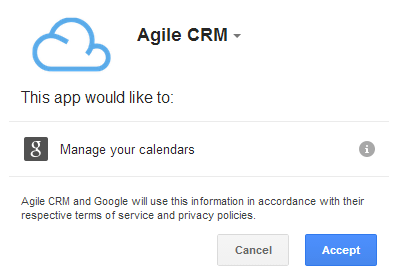 Add Agile Calendar to Google Calendar
Carry your Agile Calendar wherever you go. Setup your Agile Calendar inside your Google calendar Apps using the iCalendar webcal link and stay synced.
Link Agile Calendar Using WebCal Link
Now link your Agile's iCalendar in google or outlook using the webcal link. Just add the webcal link in your app and you are ready to go with all the data synced from Agile to the application of your choice.
---
Google Calendar Sync How-To
---