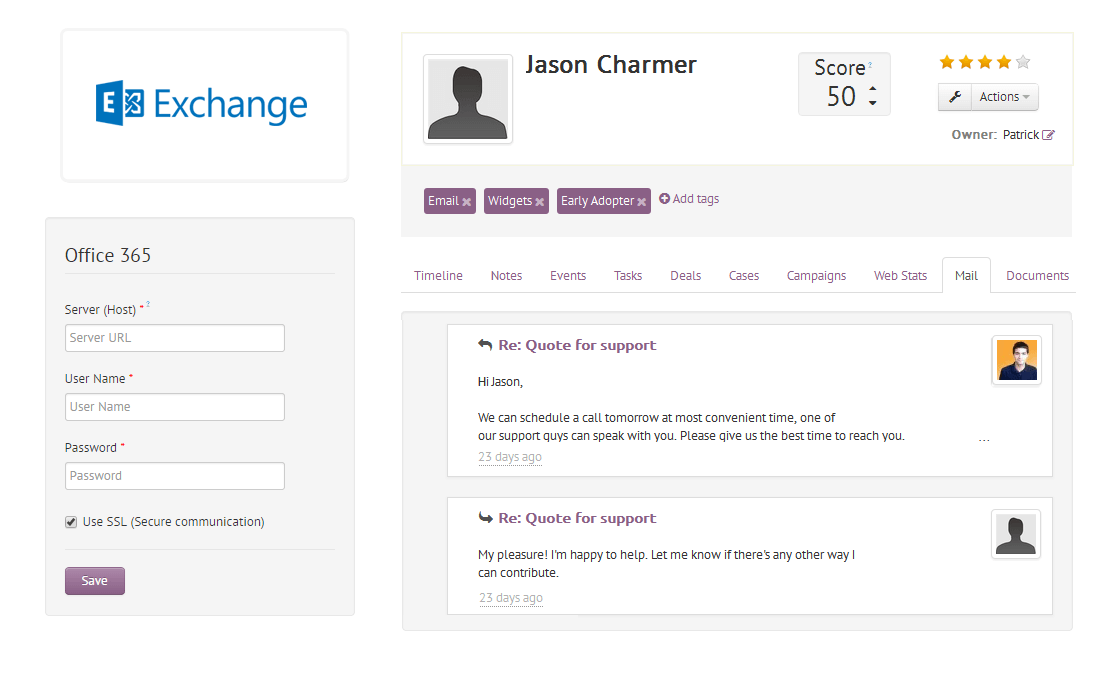 ---
Start with FREE account today!
FREE for 10 Users.
No credit card required.
---
Sync with Your Email Servers
Sync your Agile CRM account with your Office 365, Outlook servers or Exchange mail servers and see all your interactions with your customer.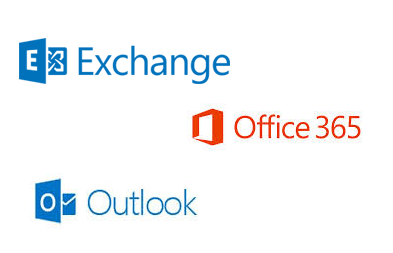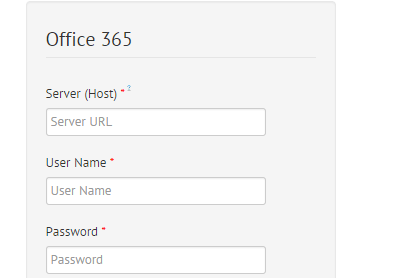 Integrate with Ease
Integrate Agile CRM with your Outlook, Office 365 and Exchange servers with Agile and sync your conversations with your customers in less than 2 clicks using Agile's exchange integration.
2-way Email
Integrate with your email server and see all your email conversations with your customer in chronological order within Agile CRM.
---
Microsoft Exchange Integration Setup
1. Go to Email in Preferences
Go to 'Email' tab under the use Preferences menu to access Office 365 login.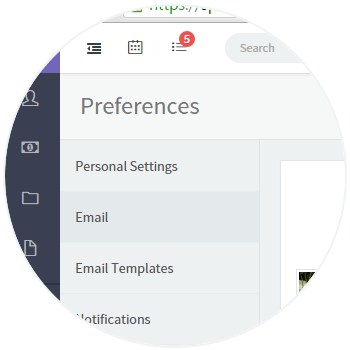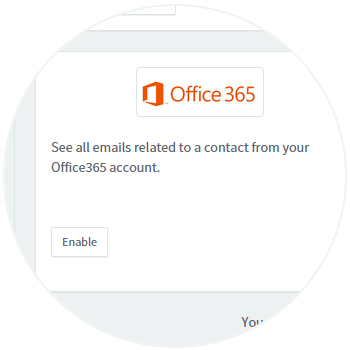 2. Get Server Name
Go to Options in your Office 365 mail, go to 'Account' tab and get the server name from IMAP category under the 'Settings for POP and IMAP Access'. Use this server name in the Server(Host) in the office 365 Settings.
3. Office 365 settings
Fill out your exchange mail server settings and enter the server address and login details of your account. Check 'Use SSL' option if needed.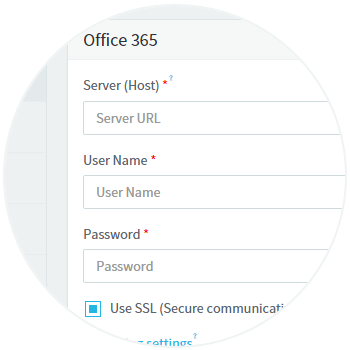 ---
---
Related Links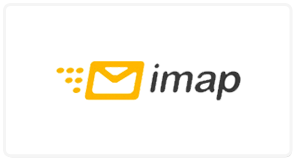 IMAP
Link your IMAP email account to Agile and enjoy remarkable two-way email integration.
[Read more]
Agile Blog
Integrate Agile CRM with Gmail / IMAP.
[Read more]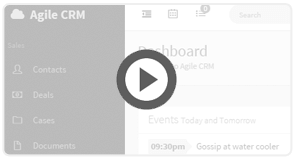 How-to Videos