IMAP Email- Agile CRM Integration
View email conversation between your customers within Agile CRM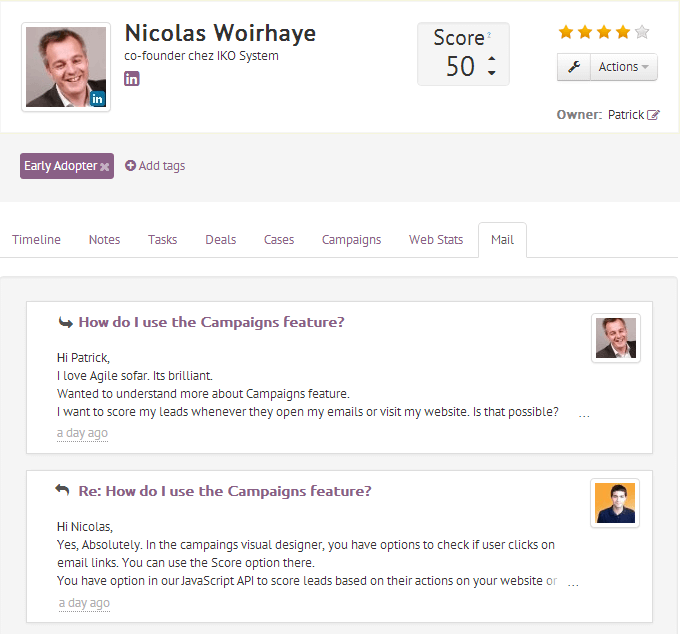 ---
2-way Email
Check your email conversation between you and your customer from Agile.
Integrate with Ease
Integrate Agile CRM with any email providers using IMAP.
---
IMAP Setup How-To
---
Setting up IMAP
1. Go to Email in Preferences
Click on the 'Email' section in the Preferences menu to access IMAP login settings.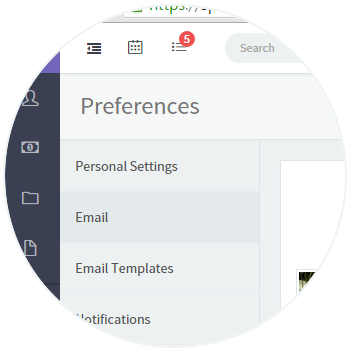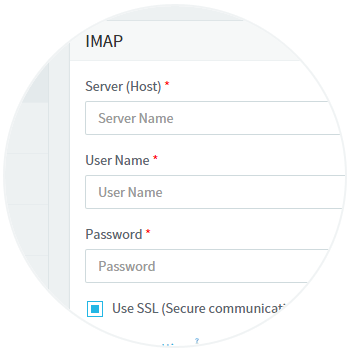 2. IMAP settings
Fill out all the imap setting of your email provider and enter the login details of your account. Check 'Use SSL' option if needed.
---
---
Related Links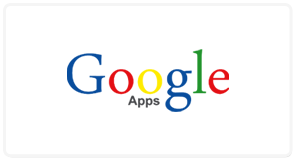 Google Apps
Link your Google App account to Agile for two-way email synchronization.
[Read more]
Agile Blog
Integrate Agile CRM with Gmail / IMAP.
[Read more]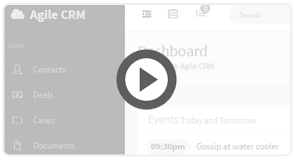 How-to Videos