Compare Plans - Agile CRM
BUILT WITH LOVE FOR SMALL BUSINESSES
Sales
1,000 Contacts & Companies
Custom Data Fields
Lead Scoring
Unlimited Deals, Tasks & Documents
Appointment Scheduling
Custom Deal Milestones
Email Tracking
2-Way Email Integration
Custom Deal Tracks
2-Way Telephony
Post Call Automation
Call Recording
Automated Voicemails
Marketing
Email Campaigns
Web Engagement
Contact Level Analytics
Form Builder
Email Templates Builder
Landing Page Builder
5,000 Emails (Branded)
Web-to-Lead
Marketing Automation
Social Monitoring
SES/Mandrill/Sendgrid Integration
Mobile Marketing
Campaign Workflows - 1
Nodes Per Campaign - 5
Automation Rules (Triggers) - 1
Service
Helpdesk
Groups
Labels
Canned Responses
Views
Activities
Reports
Extras
1 Plugin
Email Support
Dedicated Account Rep
Onboarding Coach
Google/Shopify/Stripe Sync
Chrome Extension
Basic, Email & Team Reports
Access Controls (ACLs)
Starter
For Startups
$8.99
Sales
10,000 Contacts & Companies
Custom Data Fields
Lead Scoring
Unlimited Deals, Tasks & Documents
Appointment Scheduling
Custom Deal Milestones
Email Tracking
2-Way Email Integration
Custom Deal Tracks
2-Way Telephony
Post Call Automation
Call Recording
Automated Voicemails
Marketing
Email Campaigns
Web Engagement
Contact Level Analytics
Form Builder
Email Templates Builder
Landing Page Builder
5,000 Emails (Branded)
Web-to-Lead
Marketing Automation
Social Monitoring
SES/Mandrill/Sendgrid Integration
Mobile Marketing
Campaign Workflows - 10
Nodes Per Campaign - 25
Automation Rules (Triggers) - 10
Service
Helpdesk
Groups
Labels
Canned Responses
Views
Activities
Reports
Extras
3 Plugins
Email & Phone Support
Dedicated Account Rep
Onboarding Coach
Google/Shopify/Stripe Sync
Chrome Extension
Basic, Email & Team Reports
Access Controls (ACLs)
Regular
Growing Businesses
$29.99
Sales
50,000 Contacts & Companies
Custom Data Fields
Lead Scoring
Unlimited Deals, Tasks & Documents
Appointment Scheduling
Custom Deal Milestones
Email Tracking
2-Way Email Integration
Custom Deal Tracks
2-Way Telephony
Post Call Automation
Call Recording
Automated Voicemails
Marketing
Email Campaigns
Web Engagement
Contact Level Analytics
Form Builder
Email Templates Builder
Landing Page Builder
5,000 Emails (Branded)
Web-to-Lead
Marketing Automation
Social Monitoring
SES/Mandrill/Sendgrid Integration
Mobile Marketing
Campaign Workflows - 10
Nodes Per Campaign - 25
Automation Rules (Triggers) - 10
Service
Helpdesk
Groups
Labels
Canned Responses
Views
Activities
Reports
Extras
50+ Plugins/Integrations
Email & Phone Support
Dedicated Account Rep
Onboarding Coach
Google/Shopify/Stripe Sync
Chrome Extension
Basic, Email & Team Reports
Access Controls (ACLs)
Enterprise
Serious Businesses
$47.99
Sales
Contacts & Companies
Custom Data Fields
Lead Scoring
Unlimited Deals, Tasks & Documents
Appointment Scheduling
Custom Deal Milestones
Email Tracking
2-Way Email Integration
Custom Deal Tracks
2-Way Telephony
Post Call Automation
Call Recording
Automated Voicemails
Marketing
Email Campaigns
Web Engagement
Contact Level Analytics
Form Builder
Email Templates Builder
Landing Page Builder
5,000 Emails (Branded)
Web-to-Lead
Marketing Automation
Social Monitoring
SES/Mandrill/Sendgrid Integration
Mobile Marketing
Campaign Workflows - Unlimited
Nodes Per Campaign - 50
Automation Rules (Triggers) - Unlimited
Service
Helpdesk
Groups
Labels
Canned Responses
Views
Activities
Reports
Extras
50+ Plugins/Integrations
Email & Phone Support
Dedicated Account Rep
Onboarding Coach
Google/Shopify/Stripe Sync
Chrome Extension
Basic, Email & Team Reports
Access Controls (ACLs)
FREE

For 10 Users

$0

STARTER

as low as

$8.99

REGULAR

as low as

$29.99

ENTERPRISE

as low as

$47.99

Get Started
Get Started
Get Started
Get Started
Sales
Contacts & Companies
1,000
10,000
50,000
Unlimited
Custom Data Fields
Lead Scoring
Unlimited Deals, Tasks & Documents
Appointment Scheduling
Custom Deal Milestones
Email Tracking
Smart Documents
Document Signing
2-Way Email Integration
Custom Deal Tracks
2-way Telephony
Post-call Automation
Call Recording
Automated Voicemails
Scheduled Reports
Marketing
Email Campaigns
Web Engagement
Contact Level Analytics
Form Builder
Email Templates Builder
Landing Page Builder
5,000 Emails (Branded)
Web-to-Lead
Social Suite
Marketing Automation
Social Monitoring
Mobile Marketing
SES/Mandrill/Sendgrid Integration
Campaign Workflows
1
5
10
Unlimited
Nodes Per Campaign
5
10
25
50
Automation Rules (Triggers)
1
5
10
Unlimited
Scheduled Reports
Service
Helpdesk
Groups
Labels
Canned Responses
Views
Activities
Reports
Knowledge Base
Extras
Plugins/Integrations
1
3
50+
50+
Email & Phone Support
Email Support
Dedicated Account Rep
Onboarding Coach
Google/Shopify/Stripe Sync
Google Sync
Chrome Extension
Basic, Email & Team Reports
Basic Reports
Access Controls (ACLs)
Landing Page
API Calls/Day
500
5000
10000
25000
Contact Sync
Mobile Application
Questions? Call us 24/5 - 1-800-980-0729
---
Agile CRM - One App for Everything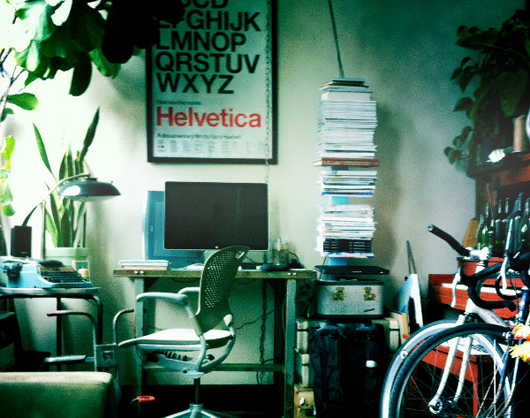 The current CRMs are broken - they are either too complicated, too expensive or too simple for the needs of small businesses. Bigger companies hire consultants and integrate their marketing and sales software to create custom solutions. Agile comes out of the box fully integrated with powerful sales tracking, marketing automation, telephony, and a social and unified communications suite.
What Customers are Saying
"I've seen and used dozens of CRMs. This one may change the market upside down. Absolutely great, easy-to-use and powerful"
- Nicolas, Founder at IkoSystem

"Agile is the coolest, easiest and by far the most productive CRM I've ever used. Within 20 minutes we had customized, sent out a complex outbound email campaign and are already converting our leads. Insane!"
- Gary Tramer, Head of Strategy at WebReception

"We like Agile CRM because it's built for a combination of offline/online business, like a SaaS company that manages enterprise deals. It's full of features, but doesn't feel cluttered as they keep things clean and simple. And we love that they keep adding integrations."
-Megan Pillsbury, Operations Director at Applied Wine