Google Drive Integration
Leverage Agile CRM's Google Drive sync to link your documents to relevant contacts or deals.
FREE for 10 Users.
No credit card required.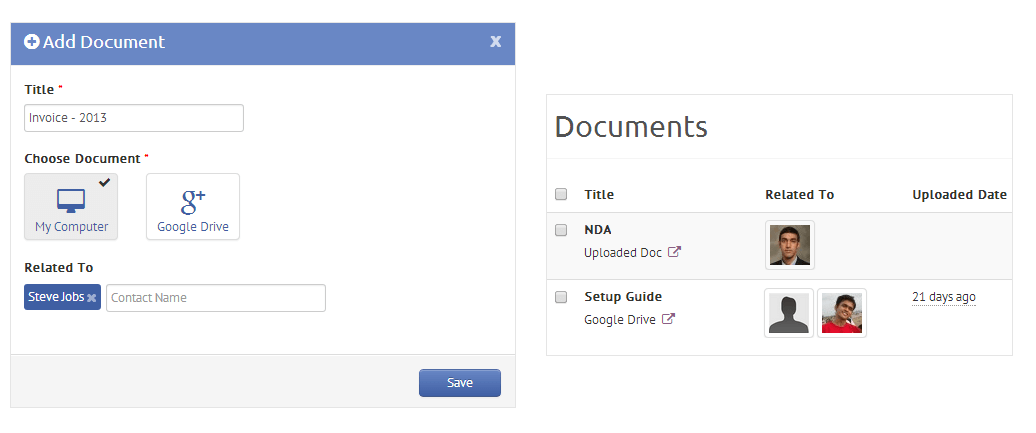 Link to Your Documents
Use the Google Drive sync to boost internal efficiency by accessing your Google Drive documents from within Agile CRM. Create direct links between your online documents and individual deals or contacts so that they are always there when you reference that contact or deal record. Simply navigate to the record you want to view and you'll see links to available documents in that record.
Share Documents Internally
Once you link to your Google Drive documents, Agile CRM stores links to those documents and allows you to make them available for use by your colleagues. For example, if you have a general terms and conditions document that others need to access often, they can find and link to that document themselves, saving you the trouble of retrieving it for them each time.
---
Check the Google Drive CRM setup guide for more detailed instructions.