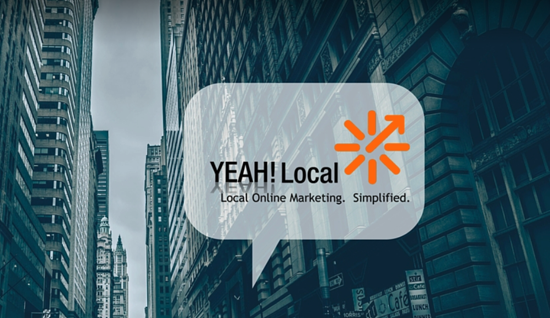 YEAH! Local is a boutique lead-generation and SEO agency that specializes in brand and optimization marketing. This company works on client content marketing, review marketing and SEO to ensure client Google rankings improve. The firm is two years old, and it has marketing experts who use search engine optimization techniques to help their clients gain better ROI.
Email marketing is a cornerstone for many businesses, and YEAH! Local was no exception. There was only one problem, however: YEAH! Local was struggling with overly complex email marketing systems, and far too many of their emails were getting flagged as spam or ending up listed as "promotional" email and therein not getting read.
Enter Agile CRM. YEAH! Local switched to Agile CRM not only to improve its email marketing operation, but also to cut down on its investment in other marketing tools.
Workflow Challenge
As a lead-generation and SEO agency, YEAH! Local needed to send emails on regular intervals and have healthy web engagement. The company wanted to automate emails while tracking them on daily basis. For this purpose, they had invested in more than 10 tools for marketing automation. However, these platforms were not good enough, and the emails were ending up either in spam or promotional folder.
To add to this, it was getting difficult for YEAH! Local to invest so many various platforms as a startup. They had tools that were not optimizing their marketing campaigns and instead were hurting them, and the ROI on these platforms was not strong.
Agile Solution
YEAH! Local wanted to find a CRM that did everything they needed at a price a small business could afford. The company was looking for a platform that would offer them powerful marketing automation features and a competent CRM that could take care of contact and task management.
They looked at several solutions, including Hubspot, but Agile CRM not only had more features, it also offered them at a better price point.
Cost wasn't the only reason why they went with Agile CRM, however. The company wanted a solution to their email marketing problems.
The company's major need was to get a product that would ease their email marketing process while fixing the SPAM flagging issue. Agile CRM solved this and more for the company using it's integrated marketing automation with CRM platform. This simple and easy-to-use integrated CRM could easily automate and trigger emails based on various rules, and also manage and monitor contacts and tasks. No longer were marketing emails generic mass mailings that looked like spam. Instead, they were customized emails sent at various times throughout the day.
Top Benefits
Using Agile CRM's marketing automation feature, YEAH! Local could efficiently automate their email marketing. Agile's email automation features allowed the company to send triggered emails based on lead's actions or activities, add exit-intent pop-ups and engaging forms and pop-ups to capture lead's information, tracking lead's web behavior, and create landing pages.
Agile CRM allowed YEAH! Local to automate many tasks with only a few minutes of work, too, far less than the couple hours it took with their many other tools they had been using for a cobbled together setup. Using Agile CRM, the company could easily track emails, automate areas of marketing and sales, track web pages, manage regular daily tasks and deal pipeline, and more such.
With the help of Agile CRM, the company could create email campaigns that best suited their client needs. YEAH! Local was able to send relevant content to their clients to ensure regular engagement was maintained. Using Agile CRM's analytics feature, the company could easily monitor the email open rates, click-through rate, link clicks, webpage visits and other web tracking of lead's behavior.
Agile CRM also helped the company in managing their tasks better through real-time alerts and calendar sync. YEAH! Local saved hundreds of hours using Agile CRM's email automation feature. It made the marketing process so easy, the company could automate and let it happen in the background while concentrating on other tasks. Everything now runs automatically from forms to emails, from tasks to deals.
YEAH! Local also appreciates that Agile CRM keeps growing and evolving.