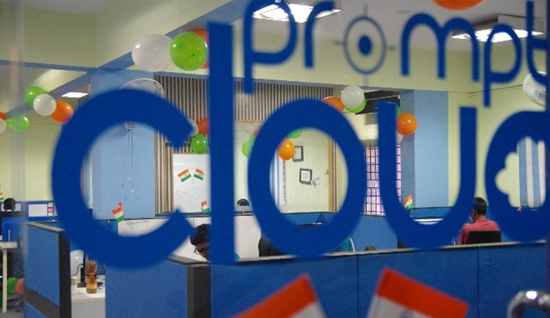 PromptCloud is a data-as-a-service provider that de-clutters structured data for clients. The firm deals in web crawling and data extraction, and it offers rich data to its various customers through machine-learned techniques and cloud computing.
Managing data easily and effectively is no easy challenge. Nor is getting sales and marketing teams working together. PromptCloud achieved both, however, when they recently switched from their clunky, legacy data analysis system to Agile CRM. After switching to Agile, PromptCloud was able to centralize its data while improving its sales process by better connecting its marketing and sales teams.
Workflow Challenge
As a big data solutions company, it was getting tough for PromptCloud to manage massive data volumes every day. The company had fairly decent processes in place to collect and maintain that data. However, the challenge was they couldn't utilize the data in the ways that they wanted and the team was spending too much time on repetitive activities such as maintaining and updating the data. Further, data analysis in the older system was clunky and time-consuming. They were using automation, but it wasn't very efficient or modern.
PromptCloud was also experiencing a complete disconnect between marketing and sales teams because both teams were using a different set of tools.
Agile Solution
PromptCloud required a system or tool that would ease its data management process by automating repetitive tasks and bringing in synchronization between the marketing and sales teams. After looking at many CRM solutions, PromptCloud settled on Agile CRM.
PromptCloud main concern was data centralization and the need to get away from clunky systems. With Agile CRM, they could achieve exactly that. Agile CRM is modern, simple, easy-to-use, and it makes it easy for users to manage contacts and their data as effectively as possible. They also wanted to manage the teams tasks better and Agile CRM's task and workflow management made it easy for them you manage and monitor tasks and projects in an improved manner.
Top Benefits
Agile CRM allowed PromptCloud to add data to the system using simple document upload and sync technique. It helped the company in automating its daily tasks using Agile CRM's task management features that has an intuitive user interface, making task management not only easy but fun as well.
With the help of our CRM's workflow management, PromptCloud could smoothly and extensively automate workflows by creating multiple campaigns. Right from the initial contact to follow-ups to running targeted marketing campaigns, Agile helped the company to automate the daily tasks while keeping the link between marketing and sales teams.
Since Agile CRM has different dashboards for sales and marketing, but pulls from the same data, PromptCloud's marketing and sales teams were able to synchronize their sales pipeline activities and offered better visibility on the task status under sales pipeline. Using Agile's marketing campaigns, they also could run various lead nurturing campaigns that helped them send targeted emails based on multiple criteria.
The company increased its productivity and shortened its sales cycle by bringing together marketing and sales. Through Agile CRM implementation, the company could focus better on value-add activities and other initiatives. More than half of the manual tasks were efficiently automated with the help of workflow campaigns, according to the company.