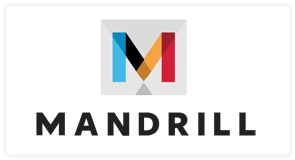 The results are in: email is still the most effective digital marketing tool around. Mandrill from Mailchimp is a scalable and highly reliable email infrastructure service that helps companies deliver emails in milliseconds, all over the world. Businesses with a high email volume will be excited about our new Mandrill Marketing Automation in Agile CRM, which lets you send emails right from Agile via the Mandrill gateway. No coding required!
Integrating Mandrill with Agile CRM's complete emailing software, 360-degree contact management and marketing automation suite is an insanely cost-effective way for small businesses to sell and market like the Fortune 500. Benefits of the integration include:
Higher deliverability rates: We give you access to the best email tools in the industry, from templates to real-time alerts. Mandrill makes sure those messages get where they need to go.
Lower costs: Run your marketing automation and mail campaigns at a fraction of the cost of our big-business competitors. Increase conversions the smart way.
Email stats: Why spend extra for sophisticated reporting? With Agile's reporting tool you can see delivered, bounced and rejected emails, deliverability rates, email and link opens, click-through stats and much more.
Social campaigns: Reach your customers wherever they hang out. Integrate social media into your Agile campaigns with just a couple of clicks.
Marketing automation with Mandrill. Agile's in-built MA tools include auto responders, A/B testing, tagging and triggers. Give potential customers the personalized info they need. Turn new customers into life-long product evangelists.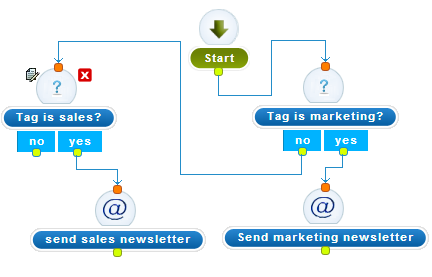 Agile CRM is a winning solution for successful email marketing, and we hope you'll take advantage of this new Mandrill Marketing Automation to reach even more customers. Let us know how the integration's working for you, and be sure to check out our Gmail/Google Apps and Microsoft Exchange integrations as well.
Try Agile CRM for FREE!
FREE for 10 Users. No credit card required.