Robot Process Automation (RPA) software is a set of tools that allow companies to automate business processes, which can save time and money. RPA automates repetitive and time-consuming tasks, allowing for increased efficiency and productivity in your organization.
How does RPA work?
RPA software uses artificial intelligence and machine learning to identify repetitive tasks, automate them with computer programs, and then predict how the process will continue. The result is that you can run your business with fewer people, saving money while also increasing efficiency.
What types of applications can you use?
You can use RPA technology in many different industries: Finance & Accounting Technology, Healthcare Technology, Manufacturing Technology, Retail Technology, Transportation & Logistics Technology… the list goes on! Some examples include bank tellers handling large numbers of deposits; warehouse workers stocking shelves; call center agents handling customer requests; and even sales representatives managing accounts.
Robotic Process Automation (RPA) software features are as diverse as the applications they help automate.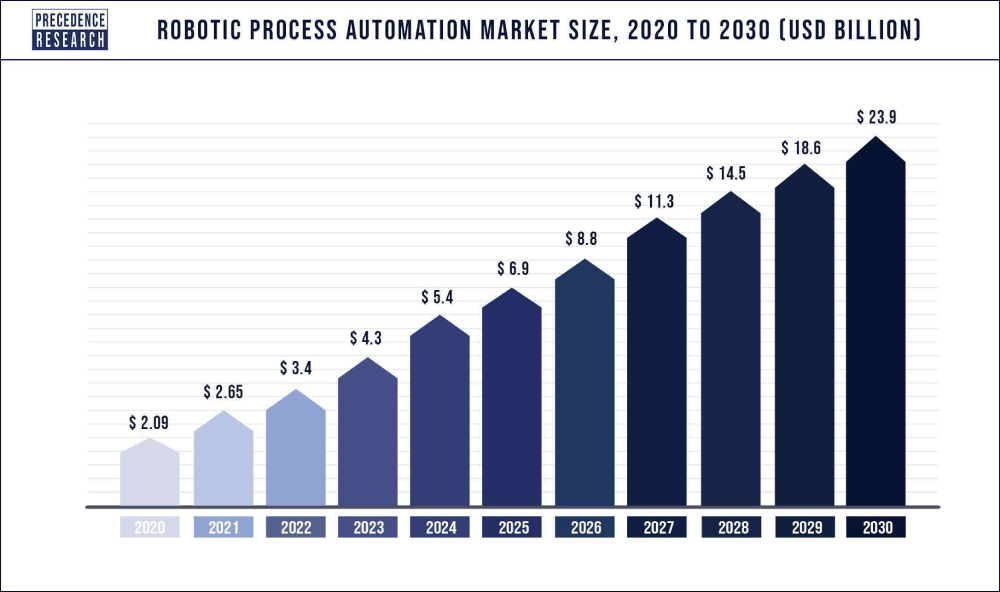 Here are a few of the most popular features:
Data scraping: You can scrape data from a website, database, or other source and use it to build an automated process. For example, you might scrape information about employees and put it into a database that you can then use to generate reports.
Chatbot development: Chatbots are an excellent way to automate customer service tasks such as responding to emails or customer calls. In addition to being effective at helping customers navigate through processes, chatbots also can learn over time and improve their ability to respond appropriately based on past interactions with customers.
Machine learning: This type of RPA software uses artificial intelligence (AI) technology to analyze large sets of data and identify patterns that would otherwise be too difficult for humans alone to discern. This type of software is typically used in areas like healthcare where there may be a lot of data involved but little time or resources available for manually processing that information into useful insights for decision-makers within companies or organizations across industries like banking, insurance, retail stores, etc.
List of Top 10 Best Robot Process Automation (RPA) RPA Software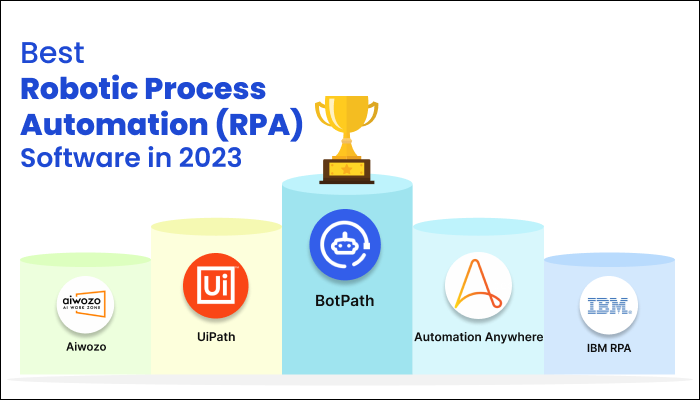 Whether you're looking to improve efficiency in your business or just want to make your life easier, BotPath is here to help. We provide a way for you to automate repetitive tasks by creating and deploying smart bots that can complete simple jobs like searching for information, communicating with other bots, and more. With our enterprise-grade templates or our custom bot development, you can leverage robotic process automation (RPA) with rule-based automation to get the most out of your AI workflows.
We also offer powerful scraping capabilities that enable you to scrape data from any website using powerful expressions. So if you need to know how many people live in a certain city, or what time it is in every country around the world—we've got you covered! Finally, we've also built an easy-to-use Chrome extension that lets you build unlimited workflows using Chrome's extensibility API so that you can improve process efficiency within your organization.
Features
Workflow Automation
Bots are software programs that can perform tasks automatically. They are commonly used in the workplace to automate certain processes and save time for their users.
BotPath is a bot platform that allows users to create bots that can be used for different purposes.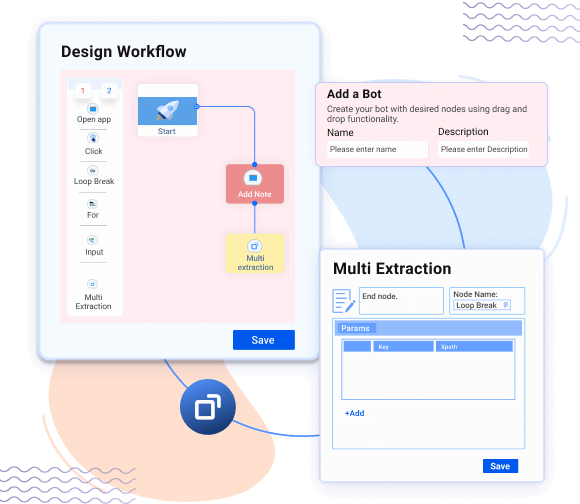 Data management 
Users can create an account and store their data on the platform. They can also access it from any device they have. This feature helps businesses securely manage their data and make it available to the right people at the right time (e.g., salespeople, and managers).
Capture responses 
Users can use BotPath's capture tool to record responses from users during online conversations so that they can be used later on when needed (e.g., when writing copy for an email campaign). This feature helps businesses save time and money by avoiding hiring additional employees just for this purpose!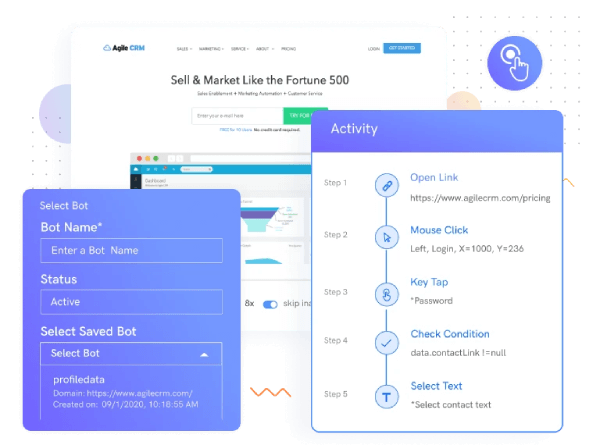 Bot
They're intelligent software robots that can help you accomplish more. Bots are becoming more and more common, and we're excited to see what they can do in the future!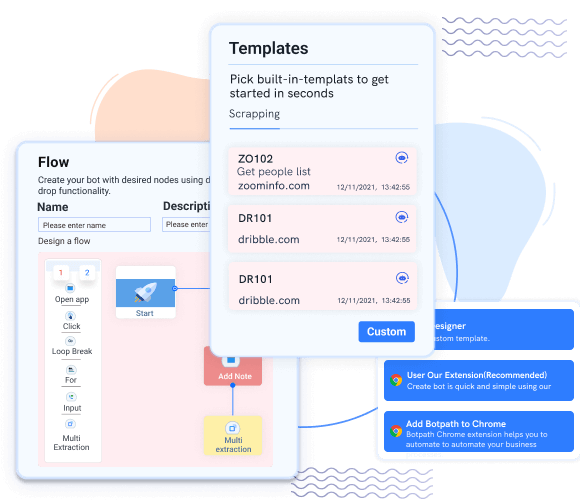 UiPath is a powerful tool for automating workflows and processes, which are often complicated. This tool can handle any size of business, from small to large. It also works with Citrix, which means that you don't have to worry about setting up or managing servers if you want to use it.
Features
Drag and Drop Workflow
The UiPath user will develop visual process steps by dragging and dropping related tasks onto the graphical workspace.
Record and Playback 
UiPath's record-and-playback feature makes it incredibly easy to automate common tasks. Record a task, and the system will execute it without human intervention—allowing you to save time and money, while also ensuring that every action is done correctly.
Advanced Scraping Options
UiPath offers an advanced scraping option that allows for the automation of complex, multi-step processes. This feature is especially useful for high-security environments with stringent compliance requirements.
High Security and Robustness 
UiPath's high-security features protect data from unauthorized access and ensure that only authorized users can access company resources. These features are built into every aspect of your workflow, including the ability for users to sign in with their own credentials when accessing any UiPath application or service.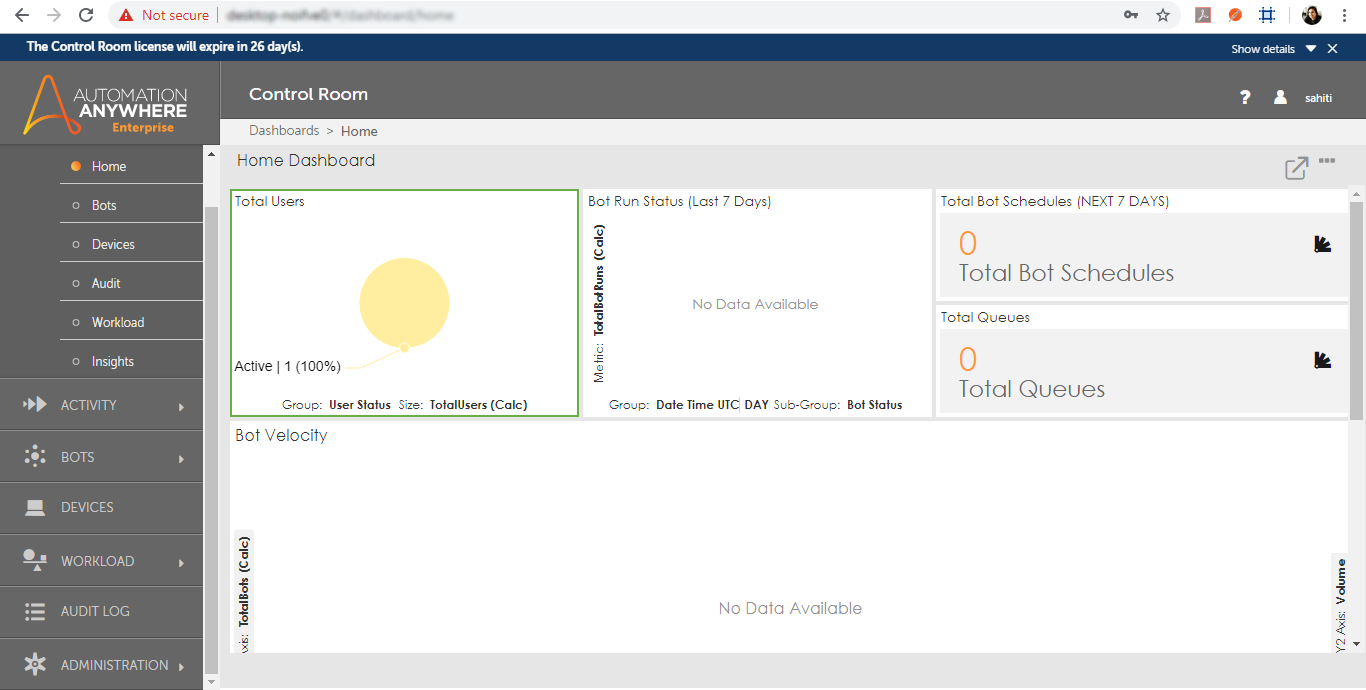 Automation Anywhere is a cloud and on-premise solution that helps businesses automate their operations. This user-friendly tool is perfect for medium and large organizations, that want to accelerate their business processes through automation.
Features
Job Editor
Drag and drop functionality in automation anyplace makes it easy to create jobs from toolbox objects. The user may modify, deconstruct, and even enhance the recorded tasks with the aid of the task editor. There are more than 380 actions in the task editor, including:
Process Designer
This function enables the development of an internal, easily understandable graphical depiction of the business operations. It is intended for automating processes that incorporate numerous jobs into a sequence along with backup plans in case a step doesn't work.
Report Creator
The user may create and print reports showing the execution history of certain tasks using this automation anyplace RPA functionality. It also enables the creation of unique reports. The task timeline, task run, workflow timeline, and visual components of the AA tool
Trigger Manager
Workflows or tasks can be executed based on external events such as process or service start/stop, file/folder change, or CPU consumption/disk space change.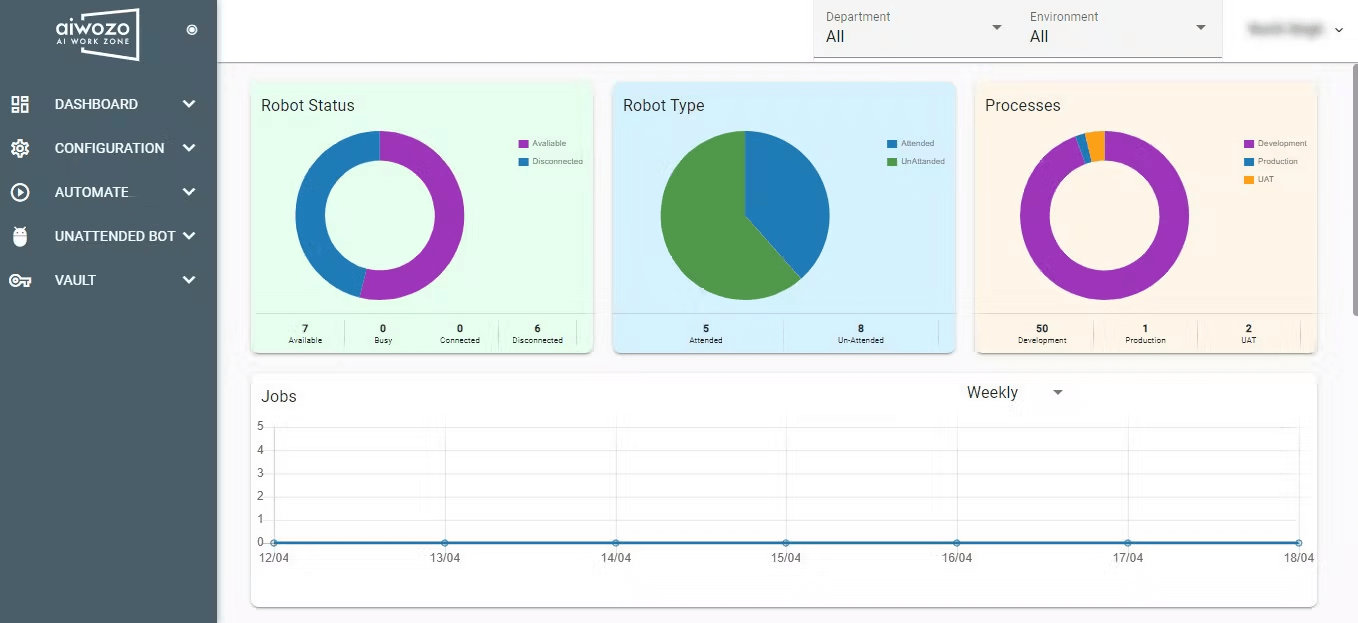 Aiwozo integrates the power of AI with traditional business processes to eliminate tedious, time-consuming processes. It uses advanced machine learning algorithms to analyze data at scale and predict future events in real time. This allows businesses to automate tasks that were previously too costly or difficult to automate.
Features
Visual Editor:- With the innovative visual editor, you can quickly build your bot and add it to your app.
Pre-Built Templates:- You can choose from pre-built templates or create your own custom automation by combining existing ones with your own ideas
Custom Automation:- Create custom automation rules, so that your bot is always working exactly the way you want it to.
Ease of Bot Creation:- Automation system is built using our own internal code, so there's no need to worry about compatibility issues between different platforms or systems.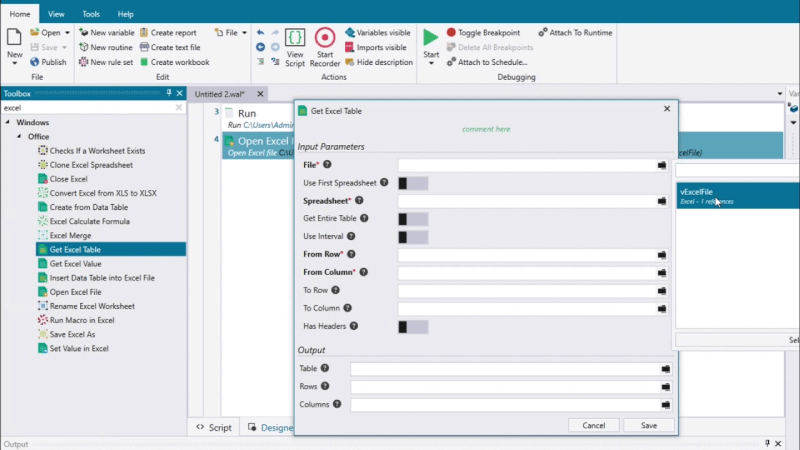 The rise of RPA has been a game changer for any business. It has enabled businesses to scale up their automation efforts. However, scaling up can be a challenge. The goal is to create a process that's scalable and repeatable, but also one that caters to the unique needs of each client while maximizing efficiency across the entire business.
Features
Workload Management:- Automate manual work and increase efficiencies by automating mundane tasks with IBM Watson.
Attended Bots:- Use IBM Watson Assistant to learn human-like conversation skills and interact with your application with natural language processing (NLP).
Scheduling:- Use IBM Watson Assistant to schedule tasks according to calendars and availability.
Low-Code Authoring Tools:- We provide low-code authoring tools so that our clients can create their own apps without writing code themselves. This means less time spent on development and more time spent on creating the products that matter most!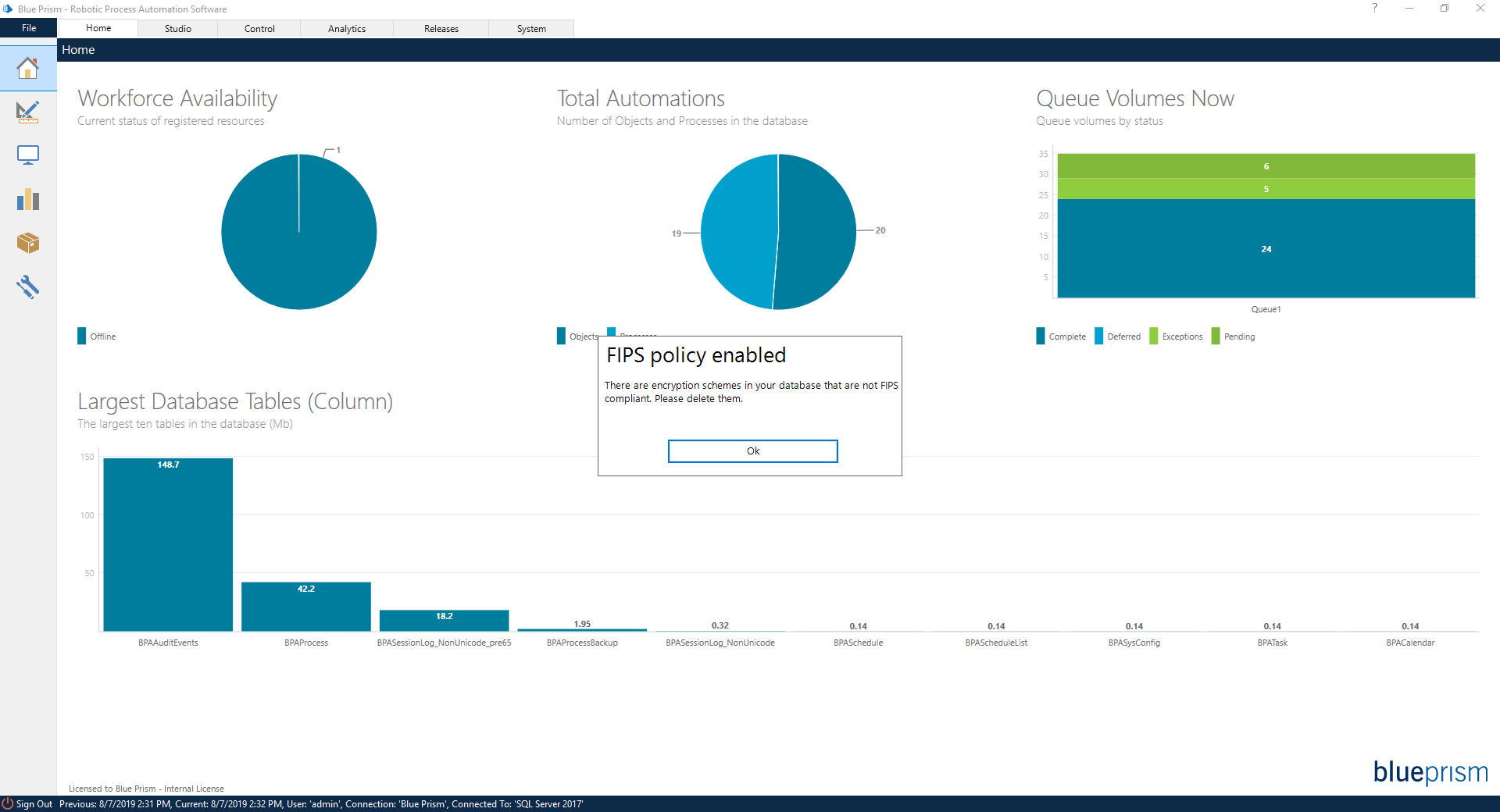 Blue Prism is a tool that can be used to build any kind of application. It is user-friendly for developers and easy to set up, but it can also be used by people without any programming skills. This tool is perfect for medium and large organizations.
Features
Advanced Scheduler
Advanced Scheduler is one of the powerful features in the Blue Prism Product architecture, which relies on a resource pooling. This option simply groups the modes in the system, which identifies their routine as well as schedule. This architecture allows you to independently create as many pools as needed, and the entire schedules remain current in the same
Web API
The Blue Prism software offers a graphical user interface to configure Artificial Intelligence Solutions from its technology ecosystem partners.
Robot Screen Capture
Using Remote Visualization Technology, you can capture the robot screen in the Central Control Room. This screen capture can drive faster development, test, and deployment of processes.
Advanced Scheduler
Advanced Scheduler is one of the powerful features in the Blue Prism Product architecture, which relies on a resource pooling. This option simply groups the modes in the system, which identifies their routine as well as schedule.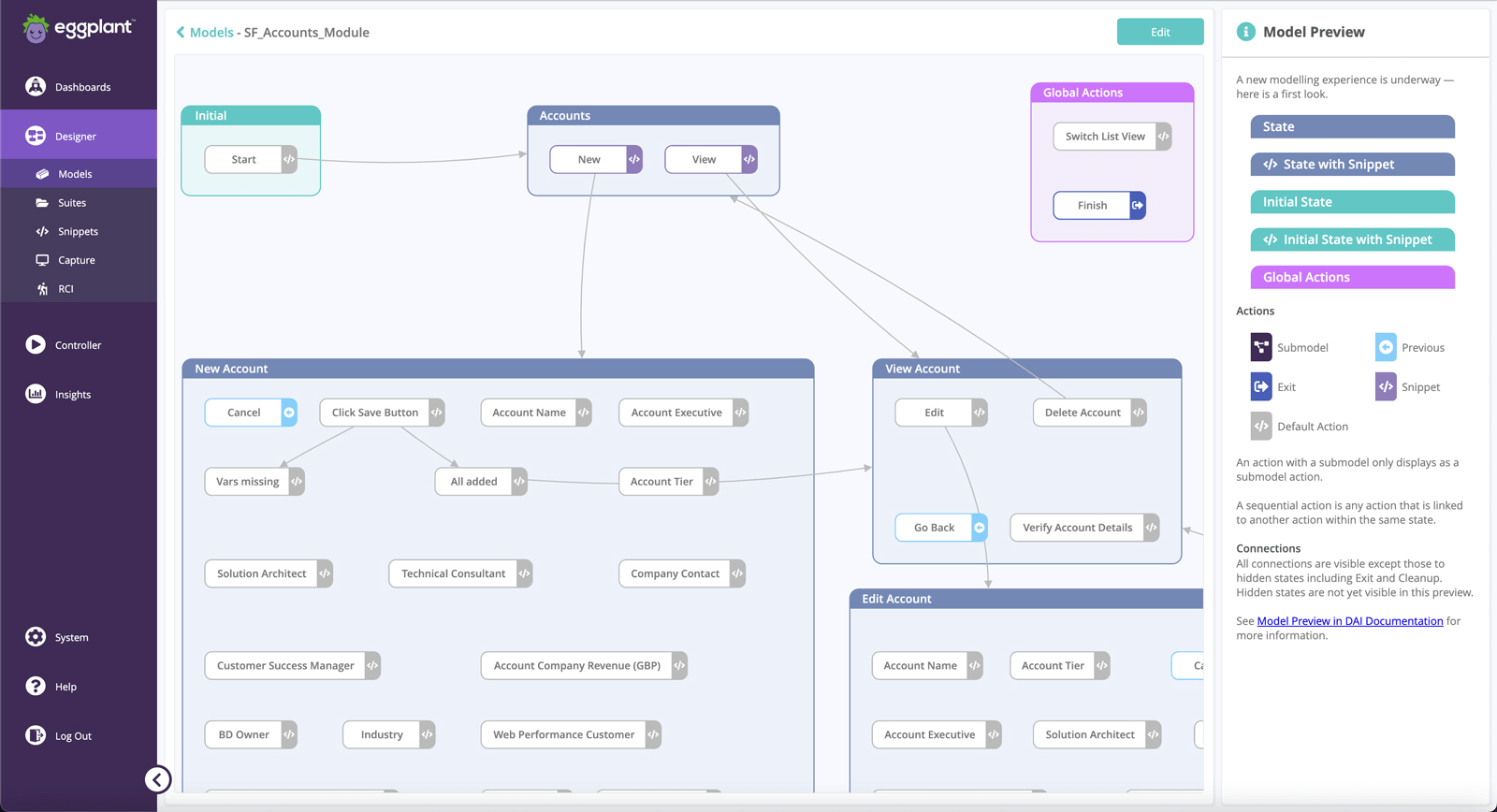 Keysight's eggplant software is a robotic process automation solution that automates the execution of repetitive tasks. It offers increased productivity and reduces errors, making it an ideal solution for companies looking to improve their performance.
Features
Any Platform.
As a software development platform, Any Platform is the only solution that provides an end-to-end solution from design to deployment. It has a full-stack approach to development that combines building blocks such as CI/CD integration adapters, intelligent computer vision, and API evaluation.
API Evaluation
Any Platform provides an API evaluation tool that enables developers to test whether their APIs are compliant with the OpenAPI Specification or Swagger Specification. The tool also allows you to test whether your APIs conform to any other standards or specifications such as JSON Schema or OAI-PMH.
CI/CD Integration Adapters
Any Platform provides integration adapters for CI/CD systems such as Jenkins, VSTS, and Travis CI/CD integration adapters. These adapters allow developers to build on a single platform and test their code against different environments such as DevOps environments or QA environments without having to install multiple tools on each system they want to test on (such as Docker containers).
Intelligent Computer Vision
Any Platform provides intelligent computer vision solutions such as object recognition capabilities through cameras attached directly to smartphones and tablets.On-device Computer Vision APIIntelligence and insight is at the heart of every platform. Our vision API lets developers and businesses identify, track and interact with objects in many different scenarios.
Pega provides solutions and services for enterprise-scale organizations that wish to integrate the management of their business processes with other enterprise systems.
Features
Chatbots & Virtual Assistants:- Chatbots & Virtual Assistants can significantly enhance customer engagement and make the overall customer journey easy and friendly.
AI-Powered Decisioning:- AI-Powered Decisioning is a system that can learn from historical data and make decisions on its own, without relying on a human team.
Low-Code App Factory:- A low-code app factory is a tool that helps software engineers, product owners, and business experts automate the entire development process from requirements to code.
Text Analytics:- Text analytics is a powerful tool that can help you understand what people are saying.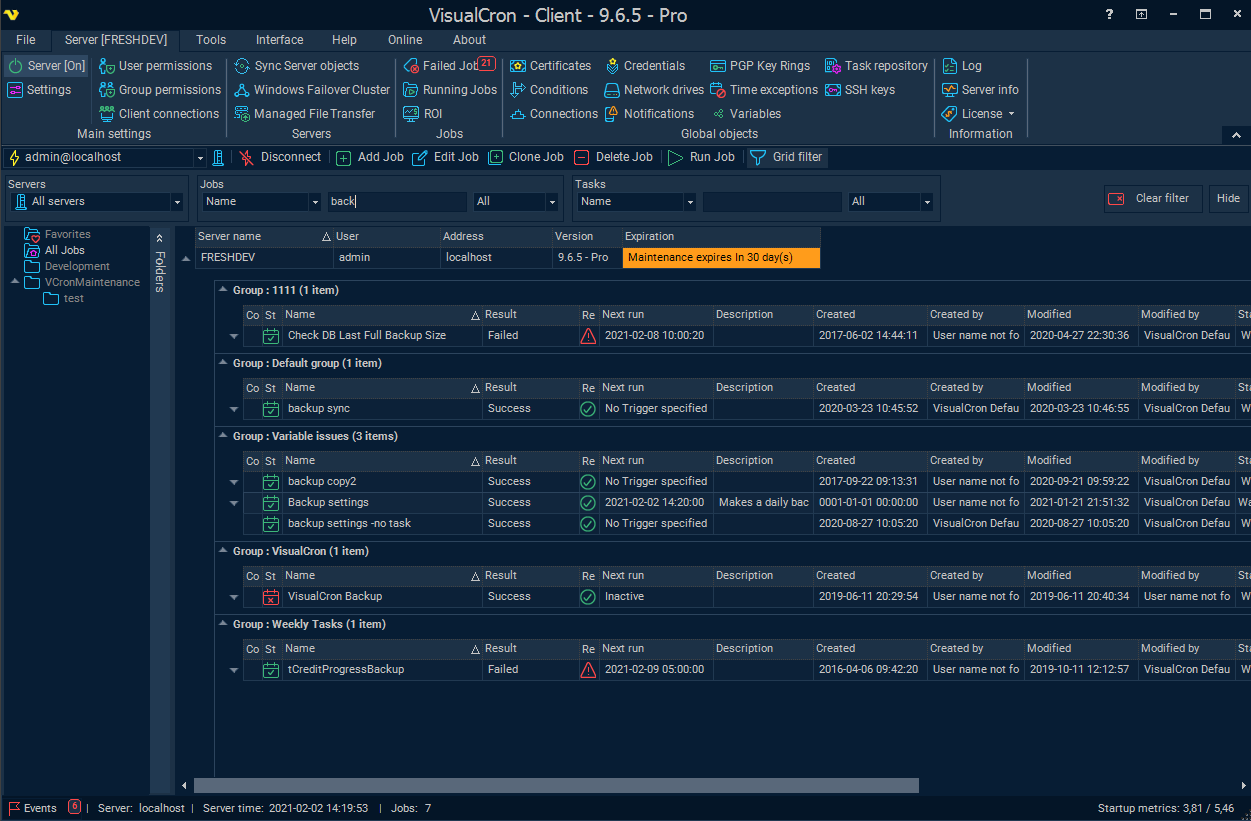 VisualCron is a complete automation and integration solution for Microsoft Visual Studio. It has been designed to make your work easy, fast and efficient by configuring automated tasks, integrating web services, scheduling events, and managing desktop applications.
Features
Eliminate human errors:- Rid your business of costly human errors by introducing a Reliable automation platform.
Interact with anything:- Interact with any system to eliminate manual processes and save time and money. 
Tasks for everything:- Tasking allows you to program any three-step job with the easy-to-use interface.
Easy-to-use interface:- Create scripts, monitor workflows, and audit your records with ease. Streamline your business today with our intuitive automation platform.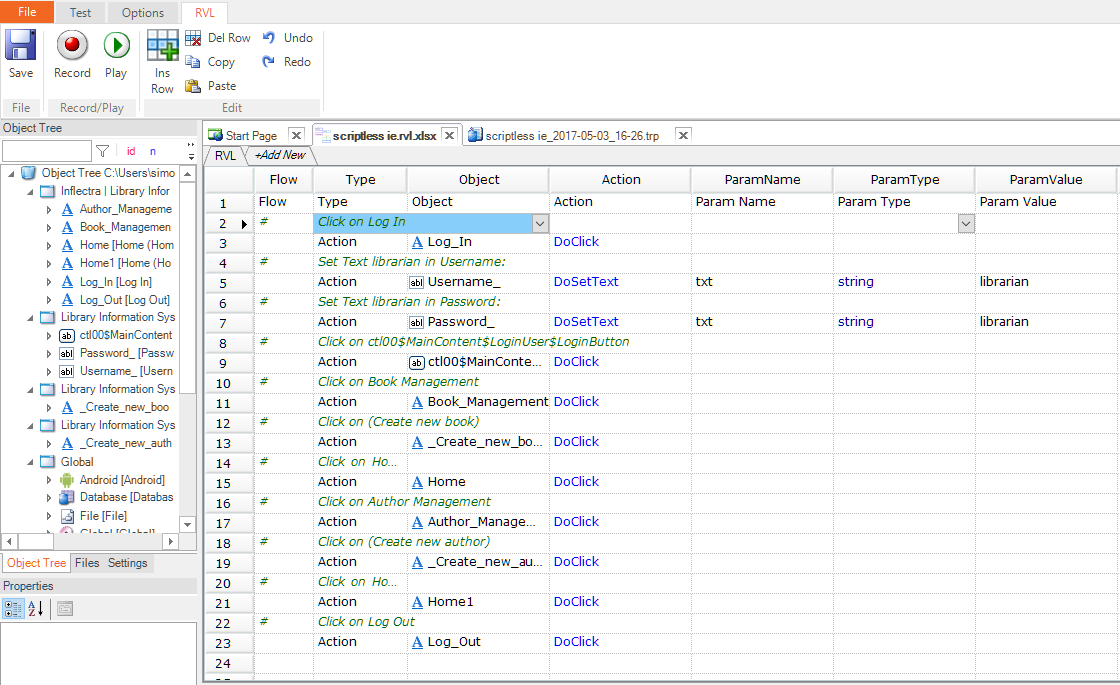 Rapise by Inflectra is the perfect tool for automating the testing of complex applications like MS Dynamics, Salesforce, and SAP. With its powerful scripting capabilities and object recognition engine, Rapise can simulate even the most complex user interactions with your application. So whether you're looking to automate regression testing or create detailed test cases for your application, Rapise is the tool for you.
Features
Drag & Drop IDE:- The smart way to test! Inflectra Rapise is the smart way to test! With its drag & drop IDE, you can easily script and debug your tests in JavaScript. So why wait? Get started today and see how easy testing can be!
Data-Driven Testing:- Rapise is the perfect tool for data-driven testing. With its powerful scripting language and ability to easily connect to data sources, you can create reliable and comprehensive test suites quickly and easily. 
Distributed Testing:- Rapise is the perfect tool for managing a distributed automated test lab. With Rapise and SpiraTest, you can easily manage and monitor your testing process from a central location. Rapise provides a comprehensive testing solution that includes all the features you need to efficiently manage your testing process.
Powerful Object Manager:- Keeping test scripts current with application changes is one of the most important tasks in test automation. Through its powerful object manager, Inflectra Rapise makes maintaining test scripts easy. Test scripts can be updated with Rapise quickly and easily to reflect changes to an application.
What's Next?
If several productivity apps were bundled into one suite, businesses could be able to manage their appointment booking process more efficiently. This would make it simpler to keep track of progress, results, and overall success.
You may maximize your technology investments and ensure that your organization is running as smoothly and efficiently as 500apps by utilizing a variety of business suites like Sales, Developers, Marketing, etc.
Conclusion
You have the ability to manage your schedule and appointments using the appointment scheduling software. It offers you a user-friendly interface with a straightforward layout for managing your schedule so you can understand what needs to be done and when. With the use of this software, it's simple to view your appointments and schedule all in one place, helping you to better manage your time.
The best and most well-liked applicant software examples for your business are scheduling apps like Schedule.cc from 500apps, which have fascinating capabilities.
Visit 500apps now to learn more about our 50-app All-in-One e CRM Software, which is available for just $14.99 per user.
Try Agile CRM for FREE!
FREE for 10 Users. No credit card required.