Would you rather hear a friend tell you about how amazing a new product is or someone scream at you from the TV? Brand advocates play an increasingly important role in broadening your business reach and increasing overall brand awareness. But what exactly are brand advocates? Can you use contact management software to generate them? Let's dig in!
What are brand advocates?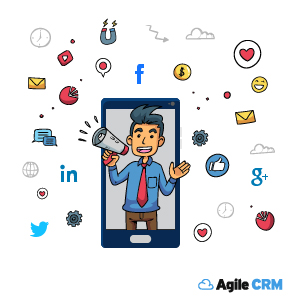 Essentially, a brand advocate is anyone who is a fan of your brand and speaks positively about it to their friends, family, and colleagues. They advocate for your brand. They can be your employees, customers, or anyone else who believes in the value of your offering and is amenable to promoting it to their acquaintances. You may not realize it, but these everyday people can have a bigger impact on your marketing efforts than paid advertising, influencer marketing, and a lot more.
Influencer marketing is also a hot topic trend right now. However, consumers trust brand advocates much more than they do influencers. Consider these statistics from a super helpful infographic from Convince & Convert:
92% of consumers trust recommendations from brand advocates. (Nielsen)

Only 18% of consumers trust recommendations from industry influencers. (Forrester Research)
The importance of generating and cultivating relationships with brand advocates cannot be overlooked. But, how do you find brand advocates and nurture those relationships using contact management software? I'm here to provide you with some best practices, as well as brand advocacy examples and strategies for doing so.
Educate your customers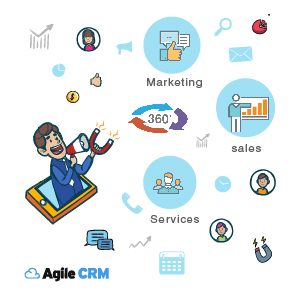 Your customers are likely your biggest untapped source of brand advocates. If you can keep them happy and ensure they are successful using your product, they will start to believe in its efficacy and plug it to their friends. When you educate them—both on how to use your product and how to solve real world problems—you will start to create brand advocates. Using contact management software, you can identify the most engaged customers and turn them into brand advocates. Here are a few ways you can make that happen through customer education:
Webinars
Webinars are a highly effective way of engaging leads and gaining their trust, and a great addition to your brand advocacy program. You do that by presenting excellent content that paints you as an authority in your space. People will begin to trust your brand as an expert once they realize that. If they can learn something valuable from your webinar, they will start to look to you for more answers. They'll see you as a thought leader which inspires brand advocacy.
Newsletters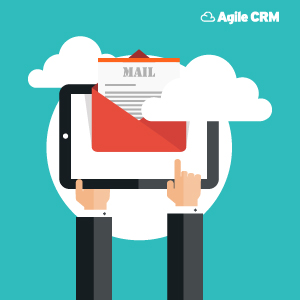 Email newsletters are a way to keep your customers informed about current trends and news in your space. However, without a marketing automation solution, sending email newsletters is a headache which involves loads of manual work. With contact management software, you can send email newsletters with little effort.
These platforms further allow you to share important information with your constituents, without appearing as though you are trying to sell something. This builds trust and motivates readers to share your valuable information (i.e., advocate for your brand). Check out some killer email newsletter templates you can use with Agile CRM.
How-to guides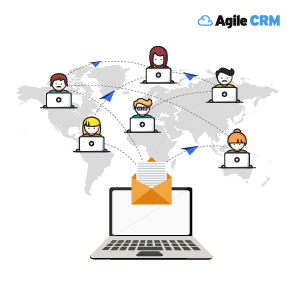 This is pretty basic. In order to create brand advocates out of your customers, you need to first ensure they are satisfied and successful using your product or service. How do you do that? Create how-to manuals for various elements of your product or service. Provide these to your customers as a goodwill gesture.
You can send them with Agile CRM's intuitive email marketing functionality or place them in your knowledge base for self-access. The more successful customers are and the better the results they achieve, the more they will share their positive experiences with their colleagues and friends.
Increase customer satisfaction
Customer satisfaction affects revenue in profound and often-misunderstood ways. While there are many strategies and tactics for increasing customer satisfaction, the use of technology to manage customer relationships is undoubtedly the most effective of them all. Key among them is contact management software. Here are some tips for using it to boost brand advocacy:
Incorporate feedback from a knowledge base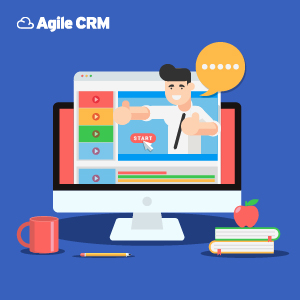 Agile CRM—and other contact management software vendors—provide a built-in knowledge base in your CRM platform. This is a great way to solicit customer feedback on products and services. It allows customers to provide suggestions for new features or request new knowledge base content, bringing the company closer to (and more in tune) with customer concerns. Incorporating knowledge base feedback into your product and alerting the requesting customer that you have taken their advice is one of the fastest ways to create a brand advocate.
Improve first response rates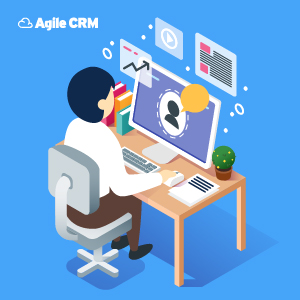 Nothing can turn a potential brand advocate into a hater faster than having a bad experience with your customer support team. According to Walker Info, by 2020, the customer experience will replace price and product as the key brand differentiator. There has never been a more important time to focus on delivering world-class customer support.
If customers have to wait more than a few hours for a response to a support ticket, they become impatient. If they have to wait days, they'll likely start to evaluate competitors. Take aims to make your customer support presence the very best it can be.
According to Forrester Research, 73% of consumers say that valuing their time is the most important thing a company can do to provide them with good online customer service. Leave them hanging, and you may lose a customer. React with urgency to their needs, and you're likely to create a brand advocate.
Monitor and engage on social media
Social media can either kill your brand advocacy campaigns or elevate them to a level of excellence. With a combination of social listening and monitoring tools, you can stay informed in real time as to what's taking place and respond accordingly to generate brand advocates.  
Thank people for mentioning your brand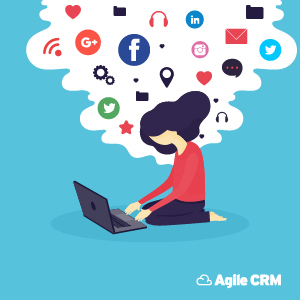 With the use of social CRM, you can view in real time when someone mentions your brand on social media. When someone references you in a hashtag or just by name, jump in there and thank them. Tell them how much you appreciate them and how much you enjoy working as their partner. This will tell people you are invested in them, and they may just start advocating for you.
Reply rapidly to negative comments or customer support questions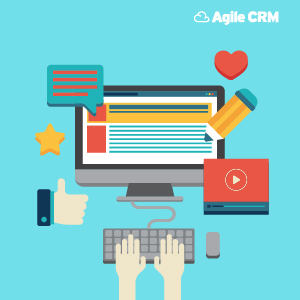 It's inevitable. At some point you're going to make a client angry (for good or bad reasons). It probably won't be your fault, but you'll have to deal with the fallout. In many cases, that consequence takes place on social media. If someone logs in to rant about a bad experience they had, you'd better respond—and fast! According to a 2017 survey by Statista, 41% of respondents from the United States, stated that they expect a response in 24 hours or less (for a social media comment or complaint).
People are going to complain, it's inevitable. How you respond makes all the difference. If you use social listening software, you can be notified in an instant and respond before the issue spirals out of control. By doing so, you reassure the customer that you're paying attention and that you have their best interests in mind. A rapid response can easily turn a dissatisfied customer into a brand advocate, simply based on your world-class customer service addressing their needs.
Corporate social responsibility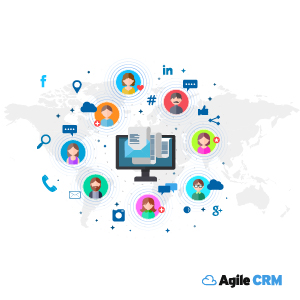 Corporate social responsibility (CSR) is increasingly influencing the buying decisions of consumers across the globe—more so in the West at this point. Consumers care about what your company is doing to give back to the community and increasingly make buying decisions based on that. This is especially true for millennials, who make up a growing portion of the consumer demographic.
By engaging your employees, you can create brand advocates out of them too. As people start to feel an emotional connection to the good work you are doing in the community, they talk about it. Here are some ways to leverage CSR and contact management software to create brand advocates:
Employee engagement programs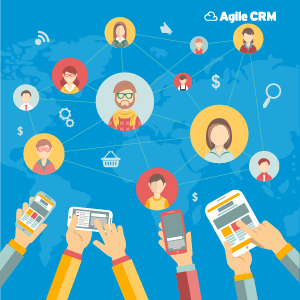 These programs can take many forms. Key among them are:
Employee volunteer programs: You can organize employee volunteer events to support local charities in need. With Agile CRM, and other contact management software platforms, you can use built-in project management capabilities to coordinate such events. Giving your employees paid days off to volunteer for a cause will create a sense of belonging in their mind. You'll be surprised how quickly they turn into your best brand advocates.
Matching gift programs: Many employees may want to donate to charity but are not sure how to do so. Why not set up a matching gift program where the company matches every dollar donated by an employee? You can use Agile CRM's web forms to process their payments, alongside a billing integration to ensure the security of those payments. This will similarly give employees a sense of belonging and create brand advocates out of them.
Broadcast your results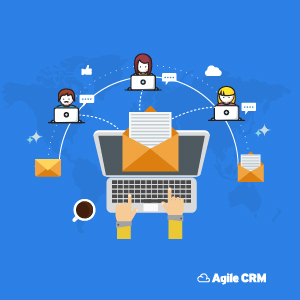 The cool thing about CSR is that it not only creates brand advocates out of your employees, but also elevates the perception of your company in the community. People may recommend your company simply based on the fact that you are so active in the community. Social awareness can be a powerful bargaining chip.
Use email newsletter capabilities in your contact management software to broadcast the results of all the good you are doing in the community. You'll create advocates out of your employees for their sense of belonging to a company that cares, and also generate advocates in the community that lean toward altruism.
Conclusion
Brand advocacy is as much an art as it is a science. The real trick lies in being empathetic to what your customers and employees need in order to feel part of something greater than themselves. Present to them a mission to conquer the world and let them know that they are an essential part of that effort.
The more they feel included, the more likely they are to love and advocate for your brand.
On the other hand, if you are only focused on revenue growth and sales, you'll miss the important nuances involved in nurturing relationships with brand advocates. It's the difference between planning tomorrow's lunch and planning where you will be in ten years. It takes a long-term view to embrace brand advocacy marketing. But once you engage with the best practices above, you'll quickly find that the time invested was well worth the effort.
Try Agile CRM for FREE!
FREE for 10 Users. No credit card required.