Newsletters are a time-honored marketing tradition, since long before the days of email. Organizations from multinational retail chains to your local mom-and-pop bakery have used them to educate, inform, and sell to their customers for decades.
Today, with shrinking consumer attention spans and a general industry shift toward short-form social media content, it can be easy to dismiss the newsletter as an old school marketing tool. But I'm here to tell you that sending newsletters can be as valuable, if not more, as posting to your Facebook page when it comes to building relationships with leads and customers. With today's email newsletter software, creating and sending professional newsletters is a breeze.
Why should you send newsletters?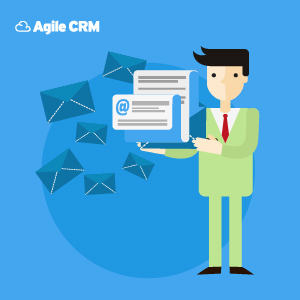 For both B2B and B2C organizations, email newsletters are powerful tools for sharing information, nurturing leads, and building brand loyalty. Here's why you should consider sending newsletters as part of your digital marketing efforts.
Stay top-of-mind: Studies show that staying in regular contact with your leads and customers is one of the most important factors in maintaining their loyalty.
It's cost-effective: You use highly sophisticated technologies and long-term marketing campaigns to generate leads, often at a high cost of capital or resources, but communicating with those leads is infinitely cheaper by comparison.
Content is king: We know that content marketing is one of the most effective lead generation and customer relationship building techniques. Providing potential and existing customers with compelling content encourages them to trust your credibility and capability and, if you do it right, makes them want to hear more from you.
So when you boil it down, what is a newsletter but a version of content marketing? The same principle applies – give them the content they want/need, and they'll keep coming back.
What to include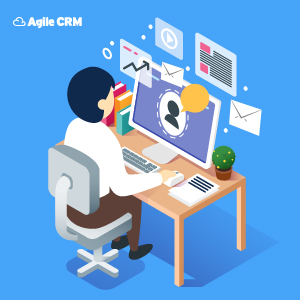 The great thing about newsletters is they don't feel like marketing. When a lead signs up for your newsletter, they are signing up to learn more about your company, sure, but they're also looking for the fun stuff. 
You want to provide value to your readers, which certainly means offering information they can use to enhance their own businesses or lives. But value can come in the form of entertaining and enjoyable content too. This gives you the opportunity to be creative with your newsletter content.
 Some companies like to offer games or activities, even horoscopes, recipes, comics or cartoons to boost engagement and provide reasons for customers to stay in touch. Infographics and video are eye-catching and are a way to inform through entertainment. Video content, in particular, has proven to be ideal for engagement, especially if it's funny or thought-provoking. Time to tap the aspiring comedians on your team!
For more strictly business-related content, client success stories, and anecdotes are a great subtle way to promote your company and its offerings. We're always more likely to trust the word of a fellow consumer over the official marketing of the brand, and we love to see demonstrated positive results.
And though you don't want to be overtly salesy, it is still your newsletter after all. You can use it to link to your informative content, such as your corporate blog or a video of the CEO's recent keynote address at a major conference. This helps you underscore your thought leadership and credibility, and gives you more mileage from your existing content. Everybody wins!
You should also provide external links to other interesting content that might be useful or compelling for the reader, which will offer not just educational value but also third-party validation of your claims. If your newsletter topic is about how you should think about winterizing your pipes, then link to predictions of increased snowfall for the year. Illustrate their need for your offering, and give them a reason to think of you as a trustworthy resource.
Show the humanity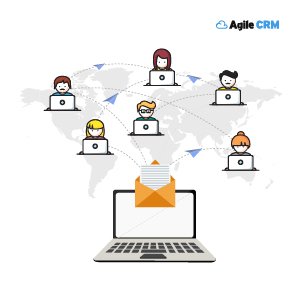 Building customer relationships is all about personalization, and not just on the user end. Personalization also means making that connection from person to person as opposed to from brand/company to nameless, faceless customer ID number.
Sending newsletters helps you put faces and names to the people who make up your organization, and personalizing the content makes the recipient feel seen and understood by other actual humans.
Many companies will deepen those personal connections by using newsletters to highlight executive teams and staff members, or showcase their corporate culture. Here are a few ideas for newsletter content that lets your organization's personality shine:
Monthly employee spotlights: Share a photo and fun bio of a different team member every month. It may seem silly to include the fact that your sales lead is also an award-winning cupcake baker. But little tidbits like that are what let customers relate to you as people, not just a nebulous brand identity, and they go a long way toward building relationships.
Team outing and event write-ups: Your latest company retreat or monthly team happy hours are perfect fodder for your newsletter. Photos and descriptions of teams working and having fun together, both in and outside of the office, lets your customers know that there are real, happy, dedicated people behind the brand, and will make them want to engage with you further.
Company announcements: Again, keep these focused on the people, not the organization. Highlight new hires and share their bios. Share personal milestones like weddings, babies, marathon completions, community awards, etc. Let your customers know you care about your employees as individuals, and it will let them know you will care about them as people too.
Personalizing newsletters on the recipient end is also crucial to relationship building. If they have signed up for your newsletter, they have indicated a need for your product or service. You should have already begun building buyer personas and profiles around that information, which can help you segment your email lists too.
Beyond mail merges and greeting by name, you can also easily personalize your email newsletters by merging contact attributes into your messages. You can automatically weave each recipient's name, location, industry, and more into your newsletter content for a personally tailored feel.
Mailbox or inbox?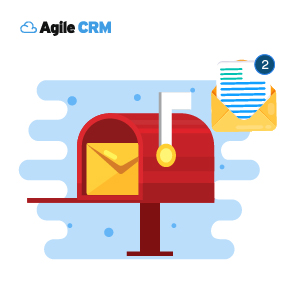 Though some thought leaders and business owners still swear by print, email is by far the most common format for sending newsletters. And to anyone who might say email communication is on the way out in favor of social, I've got some numbers to share with you: 
Radicati Group's Email Statistics Report 2017-2021 estimates that 269 billion emails were sent and received per day and that there were 3.7 billion email users worldwide in 2017. By the end of 2021, those numbers are expected to jump to 319.6 billion and 4.1 billion, respectively. That's more than half of the entire population worldwide using email.
More than 90 percent of U.S. adults use email, per Statista, and it's not just the old folks.  Adestra's 2016 study showed that 74 percent of teenagers are active email users as well.
Radicati also notes that many email users have more than one account specifically to separate personal and commercial emails. From 2017 to 2021, they predict that the average number of email accounts per user ratio will grow from an average of 1.70 accounts per user to an average of 1.86 accounts per user. That indicates that consumers/email users are receptive to email communications from brands and companies.
 As for email marketing effectiveness, we've got some pretty compelling figures there too: 
DMA Insight's 2016 email benchmarks showed that the average deliverability rate for email was 98 percent, so we know messages are getting where they need to go.

Also according to Adestra, consumers prefer email for communicating with brands. Think about it. Aren't you more likely to look through your email for information about a company you work with or product you use than their Twitter feed?
Email is unquestionably the way to go for B2B marketers, as 95 percent of professionals use email.

According to Chief Marketer, the ROI of email marketing is 28.5 percent better than for direct mail
How to create a strong newsletter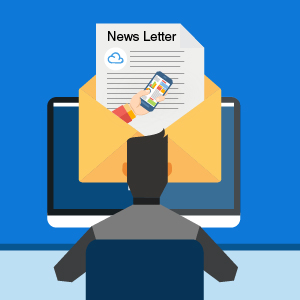 Here are some additional guidelines for newsletters that deepen engagement and help you build and maintain strong customer relationships. 
Get the look
Though some email newsletters focus solely on well-written, compelling text and an otherwise clean interface, an appealing email newsletter design will always be the best attention-grabber. Include interactive elements that your contacts will want to engage with every time they receive your newsletter, but keep the design uncluttered enough that it's not a chore to read.
Check out these email newsletter template examples that should inspire your efforts.
Mobility
This should be a given, but I'll say it again here for good measure – your e-newsletter should be mobile responsive. Up to 70 percent of your email opens will be done on a mobile device, and you'll not only fail to engage, but you might drive customers away if they can't read it easily on their phones and tablets.
Make sure text blurbs are concise and easily digestible on smaller screens and that images, links, and video will render properly on a mobile browser or mobile email client.
Shareability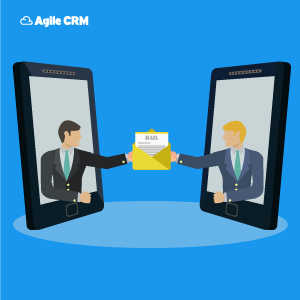 As I mentioned above, peer reviews and recommendations are often more powerful than formal sales and marketing. According to Nielsen, people are four times as likely to buy when they've been referred by a friend.
Add that to the fact that friend-to-friend sharing is one of the fastest and most engaging ways to distribute information, and you've got a strong case for shareable newsletter content.
The copy itself should encourage sharing—"tell your friends"—and you should offer incentives like discount codes for them to do so.
You should also utilize tools and widgets that make it easy to forward emails and share on social media. Most email marketing tools offer integrations and plugins to enable seamless social sharing.
Linkability
Your email newsletter is the perfect vehicle for making the most out of multichannel marketing content. If you have a blog, link to it. If you have a YouTube channel, link to it. If you have a social media presence, link to it. If you have contact forms for demos, estimates, or more info, link to them. You can also publish your newsletter online for added visibility.
This will enable you to not only build but deepen and strengthen relationships over multiple touchpoints. It will also encourage your leads and customers to seek out additional content from you and engage with the more overtly sales-oriented content across all of your channels.
The bottom line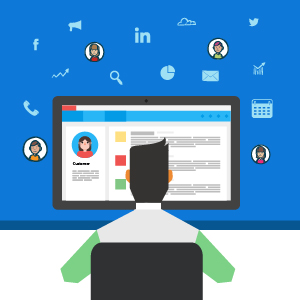 In 2018 it can be easy to think that all you need is 140 characters to communicate effectively with leads and customers. But think about it this way: on a first date, would you be able to tell if you wanted a second date with that person if they only spoke one sentence? Of course not.
You need consistent, compelling and personal conversations over time to build a relationship with a person, and the same is true of relationships with brands. Sending newsletters on a regular basis is the perfect way to establish that you know who your customers are, what their challenges and needs are, and that you want to provide them with the solutions they need. Plus, with Agile CRM's email newsletter creator, you can create one in a matter of minutes.
It takes a bit of time and investment, especially at the beginning, to create a newsletter program. But it will soon become a pillar of your customer relationship management.
Try Agile CRM for FREE!
FREE for 10 Users. No credit card required.