Return on investment (ROI) is a common phrase associated with the outcome of financial decisions, but in the realm of digital marketing, your business investment is people. In fact, a study by Nielsen demonstrated that 93% of consumer purchasing decisions are influenced by social media. It makes sense. Most people trust their peers by word-of-mouth.
That means you need to find a way to measure the social activity of your clients and prospects, then apply it to your bottom line. Social listening will get you there. It's an effective method to increase your revenue and drive a robust social return on investment (SROI).
Modern social listening
Much like a website, over time social media becomes part of your business infrastructure. So, there needs to be a way to quantify the processes involved. Social media must be monitored and measured. Standards must be set (usually in the form of metrics) and outcomes documented.
Social listening first arrived in the form of "social monitoring" and it involved putting out fires. Used as a defense mechanism, companies mostly watched social media to protect their brand against embarrassing moments. Social listening has now come to represent a lot of tools and strategies that allow you to not only watch over your pool of people but gauge how they're feeling.
What is social return on investment?
Big social data is an asset to your business in every department. The main idea behind social return on investment (SROI) is to place definitive value on the social, economic, and environmental activities that occur within your organization. Specifically, in the digital space with prospects and customers.
SROI is an outcome-based tool that was originally developed from the traditional cost-benefit analysis and social accounting. It gives your business the ability to capture and monetize a wide range of occurrences in a social environment, whether they have a financial value or not. In simple terms, it's a way to measure if what you are doing online is making money.
When meshing the two concepts of social listening and SROI, it's easy to see how monitoring is the essential first step to quantifying social outcomes. You cannot act until you listen. To set a standard, you must employ a social listening strategy that involves specific methods intent on increasing your social return on investment. Here are five effective ways to do so:
1. Lead generation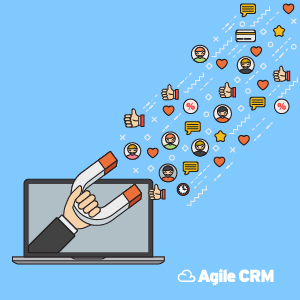 Social media has a high amount of traffic and thus proves a great way to find leads for your business. When you put your ear to the rails, the first thing you can determine is from which direction the train is coming. The same goes for social media. Social listening will tell you where your audience is congregating and what they are talking about. In other words, it will give you direction for your digital marketing initiatives. You can then use tactics like contests and giveaways to funnel leads to a landing page.
2. Customer-centric approach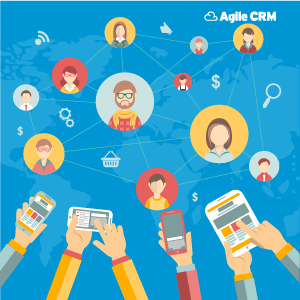 Modern business is customer-centric and the consumer defines your approach. SROI metrics can demonstrate to customers that you value their input and help develop your operations around their needs. Set social alerts to monitor customer behavior and then change your marketing campaigns accordingly.
To define your rules by consumers, you need a quick and efficient social listening tool. A CRM and marketing automation tool with robust social listening capabilities can help you understand key industry influencers, monitor an audience, and identify customer concerns with instant notifications. An agile social listening tool will help you immediately respond to dissatisfied customers posting on social media.
3. Strategic social management
Monetizing social indicators enable you to assign them value and then measure the outcome. When you create a financial reward for a social activity, you can better define strategic management.
If you are consistently running a campaign with poor SROI, it's probably time to rethink your approach. People are vocal on the web. They have no problem telling you when they are unhappy with your brand. When planning something online, do your business a favor and spend a week listening to the social environment first. It will give you key marketing insights.
4. Progressive analytics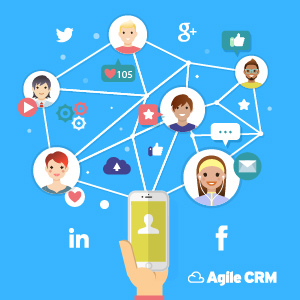 Once SROI strategies are in place, it's easier to start predicting the future of business outcomes. Monitoring social trends, and quantifying the processes, will allow you to identify patterns that could influence your decision making. It will show you the suitability of various strategies for generating social returns.
If your social listening initiatives are telling you the audience is in love with one product, perhaps you use that data to launch another version, rather than a new concept. Progressive analytics works wonders when you have the right social data. And you get that by active social listening.
5. Stakeholder dialogue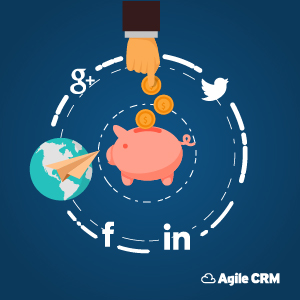 Investors like numbers and when you are working with activities that are hard to quantify, an SROI figure says volumes. The process also opens a dialogue with stakeholders where they can assess the degree of activities that are meeting their expectations.
Framing "social impact" with return on investment allows you to demonstrate value to the right professionals. SROI is a way to show people like lenders, investors, and commissioners the worth of their investment, in a language they comprehend.
The more people understand where their money is going, the more they are apt to give you. Social listening can increase your social return on investment by creating a figure people can work with. Although quantifying human activity is never easy, defining an SROI helps you to better meet customer needs, communicate with investors, and develop strategies that promise future success.
Are you using social listening to increase your return on social investment? Tell us about your success or challenges in the comments section below.
Try Agile CRM for FREE!
FREE for 10 Users. No credit card required.