As any marketer will tell you, today's marketing success comes from drawing customers to you, not pushing your content on them. The way you accomplish this is by providing them with engaging, useful, personalized content that makes them want to know more. But what about all this talk of dynamic content?
Dynamic content takes this concept one step further, like personalization on steroids. Dynamic content is content that changes according to the visitor viewing it. It doesn't just plug a name into a greeting or subject line (though that can be part of it.)
Rather, it is specifically tailored, not just to who the user is, but what they care about in that specific moment, at that particular point in the buyer's journey.
We all get warm fuzzies from personalized service in both the online and offline worlds. The barista knowing your name and your favorite drink without asking, getting recommendations from your favorite clothing store that are perfectly in line with your style. These things make us feel good, therefore driving conversions and building deep, lasting customer relationships.
Here are some of the reasons we think you should be using dynamic content.
Still not convinced?
The proof is in the numbers about dynamic and personalized content:
78% of CMOs think custom content is the future of marketing (

Demand Metric

)

75% of marketers say "dynamic, personalized content" across channels is very important. (

Triblio

)

74% of online consumers get frustrated with websites when content appears that has nothing to do with their interests. (Hubspot)

Calls to action (CTAs) designed to target specific groups of users had a 42% higher view-to-submission ratio than CTAs that were the same for all visitors. (Hubspot)

Personalized web experiences saw an average of 19% uplift in sales. (Hubspot)

Individual customer stakeholders who perceived supplier content to be tailored to their specific needs were 40% more willing to buy from that supplier than stakeholders who didn't (CEB in Harvard Business Review)

76% of marketers believe that all email messages will be completely personalized in the next five years (Econsultancy)
Dynamic content marketing is nothing new; in fact, you may be already using it in your email marketing efforts. But while email is a common, effective way to utilize dynamic content, its possibilities go much further.
If you're looking to get started or expand your dynamic content program, here are five essential components of a dynamic content marketing campaign to inspire you.
CRM
Your customer relationship management (CRM) system is the "brains" of your operation, the well of insight from which your personalization efforts can draw. You need a sophisticated CRM database that retains up-to-date information about prospects and existing consumers, while tracking where they are in their customer journey.
Are they starting the consideration process and need basic information about your company or solution?

Are they at the point where a personalized discount offer would increase the likelihood of a purchase?

Are they long-term customers who are due for a contract renewal and could use a reminder and a "thank you for your business" message?
 A robust CRM can tell you all these things and enable you to respond in real time.
Marketing automation
If the CRM system is the brains, marketing automation solutions are the bionic arms and legs. Marketing automation is what gets the job done, delivering the right communication to the right consumer at the right time.
That timeliness is key when it comes to converting leads; a discount code served after the user has already moved on to a competitor doesn't do a lot of good. Automation solutions allow you to strike when the lead is hot with exactly the kind of communication the prospect wants, based on behavioral triggers in conjunction with demographic information.
Buyer personas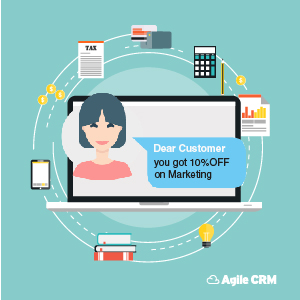 We've discussed before how buyer personas serve as the foundation for personalized marketing. These hypothetical snapshots of your ideal and potential customers let you imagine how they want to be engaged, and what they need to seal the deal.
Based on your buyer personas and a little psychology, you can create different kinds of messages, offers, text, and visual components for each. Feed that content into your automation machine and watch your open, click, and conversion rates rise.
Flexible forms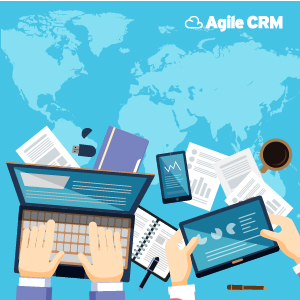 Whether it's an email, pop-up, website or a landing page, it is important to create easily manipulated frameworks for dynamic content to live.
Emails should be structured with subject lines, greetings, and CTAs that can be changed automatically. Websites can be front-loaded with different versions of headings and action buttons to appeal to different users.
Even graphics can be adjusted to allow the recipient to see themselves using your product or service. If one of your buyer personas is a 27-year-old African American female who loves wine, include a visual of a person like that to make your content more personally resonant. A similar version of that message could go to another one of your personas with a different visual that represents that person.
Testing
Testing, analysis, and reporting are crucial to dynamic content marketing—in fact the rise of content marketing is a trend you'll want to take seriously in 2018. When you're personalizing content on a large scale, it's possible you'll make some mistakes. You might serve an image that a potential viewer finds off-putting. You might make your message too personal and creep the recipient out.
You'll only be able to identify these patterns of success and failure, and identify ways to resolve issues, if you constantly test your dynamic content's performance. And you need to do it at every stage of the customer lifecycle since customer needs can change in an instant depending on external factors that may be beyond your control.
The bottom line
Personalization is a key factor in engagement no matter which channel you're using, and marketers are putting dynamic content at the forefront of their content marketing efforts moving forward.
Knowing who your consumers are and anticipating their needs is what sets apart best-in-class solutions and services. The more relevant you can make your content, the higher your success rates will be, and the more likely your customers will be to come back for more.
With sophisticated CRM and automation solutions, flexible communication formats, and a little empathy about your customers' interests and what matters to them, you can get on board the next wave of customer engagement.
Try Agile CRM for FREE!
FREE for 10 Users. No credit card required.