Agile is the ultimate Saas CRM, optimized for SaaS companies of every shape and form, whether startups or market leaders. In fact, many Agile features were developed precisely to solve the problems faced by growing SaaS businesses.
Accessibility and demand have spurred the SaaS industry's rapid growth, but they have also brought drawbacks, and even the most innovative SaaS companies face big challenges as they try to grow their business smartly:
Competition is at an all-time high since expensive hardware has been traded for the cloud, which provides on-demand access at a lower cost.
Cutting edge SaaS apps can be difficult to explain to potential customers.
With limited budgets and an overwhelming array of options, customers are increasingly price-sensitive.
In this difficult landscape, a SaaS company's success is based on five essential factors:
Number of sign ups attained.
Conversion of those signups to paid customers.
Retention or churn of those customers over time.
Customer support specific to user behavior.
And of course, killer engineering and your product road-map.
We are often asked how our sister company, ClickDesk, signs up around 200 new users every day. To a degree, sign up volume is a result of web traffic, so it's important to explore multiple channels and affiliate programs, increase virality – whatever works best to reach your customers so they can find you quickly when they need your services – but ClickDesk's true secret is…Agile CRM. Because Agile is a complete, integrated SaaS CRM and Marketing Automation suite, we offer unparalleled tools and tricks for every stage in your SaaS business's growth:
Sync contacts automatically from your website signups with our Javascript API, then use Agile's powerful contact-level analytics to see how much time a contact spends on the app, which pages they visit, and how their app use changes over time.
Easily customizable web grabbers let you reach potential and current users based on their behavior on your site or app, not on prefabricated ideas.

For users who spend a lot of time looking into a particular feature, you can automate coupon offerings or pop-up forms relating to that feature.

For fluent offline engagement, automated 

onboarding

 and abandonment emails

make Agile the ideal CRM for SaaS companies. If customers have signed up but not progressed to a paid option, you can send personalized emails highlighting deals or high-value features. Agile automatically tracks clicks and details of user engagement with emails, so you'll never be left in the dark.

Quickly see who's online, browsing your site or using your app.
One-click integrations with other SaaS apps such as Zendesk and Twilio make it easy to run your business through Agile from any device.
Detect churn activity with Agile's sophisticated analytics that use automatically logged data at every step in the user process, from web grabber response to social media activity relating to your brand.
Once customers sign up for your SaaS and start using your app, it's important to pay attention to stickiness, the amount of time a user spends on the app and which features they value most highly. Stickiness is directly proportional to customer conversion and retention, and as a leading SaaS CRM, Agile offers sophisticated reports and analytics to help you understand stickiness and use it to your advantage:
Growth reports let you track usage stats over a period of time and compare channels to see what's working.
Funnel reports show clearly where customers are falling off or jumping in.
Cohorts analysis shows how long it's taking customers to become paid customers, and how long paid customers are continuing as paid customers.
Filters such as demographic stats help you clarify what's working best in a particular market or set of customers.
Remember that book After the Ecstasy, the Laundry? Well, we like to say this: After the conversion, the retention. It's great that SaaS updates automatically, but customers need to know how to use new (and improved) features. Agile helps you treat end users with the attentiveness of an in-person account manager, using automated tasks set up in a simple drag-and-drop interface:
Set up guided tours of your SaaS features, which help onboard customers or convince them to sign up for new features.
Send your end users personalized emails which Agile makes it easy to automate at every stage in the user lifecycle.
Use Agile's integrated social suite to interact with customers wherever they are most active.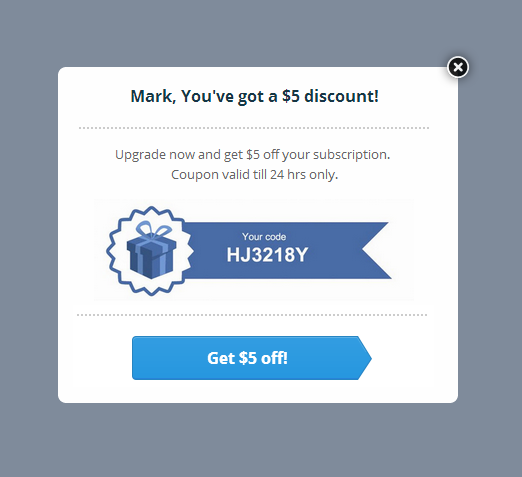 Cloud-based SaaS companies are growing at amazing rates. Savvy businesses are already using a hybrid of cloud services, and it was less than a year ago when leading VC firm Bessemer Venture Partners announced a new Cloud Computing Index in response to top public cloud computing companies becoming worth a combined market total of more than $100 billion. Not surprisingly, a majority of the listed companies were SaaS providers. If you're looking for a complete sales and marketing solution for your SaaS SMB or SME, sign up today for Agile CRM, the leading CRM for SaaS companies.
Your success is our success!
Try Agile CRM for FREE!
FREE for 10 Users. No credit card required.