Over a million sites are currently using Gravity Forms to create advanced forms on WordPress websites. But when you use Gravity Forms to gather new leads on your WP site, what happens to the data in those forms? Agile CRM's new Gravity Forms integration is the ultimate web-to-lead technology, syncing your current web forms with next-gen contact management and marketing automation tools to help you increase sales, conversions and retention. The plugin enables an endless range of automated actions, from contact creation to automatically triggered cross-channel campaigns. You can even track your new leads' web activity and connect with them on social media or via telephony.
Once you get going with Agile CRM's Gravity Forms integration, you'll be able to start automatically creating new contacts in the CRM whenever a web visitor fills out a form on your site. You can then run automated campaigns immediately on a contact based on which form they filled out, or particular form elements such as interests or location.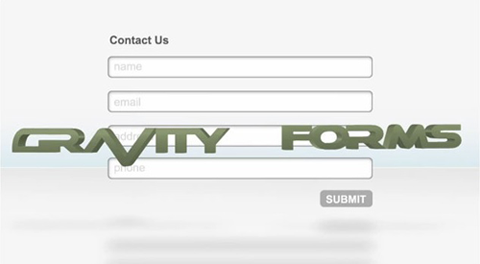 Agile is based around comprehensive, single-page contact management, with web analytics, social media integration and real-time alerts, so integrating Agile with Gravity Forms lets you immediately start to increase conversions by analyzing your new leads (we'll show you what they've been doing on your site) and responding when their lead scores get hot (we'll send you live notifications).
See which features hold your leads' interest, learn how they respond to emails and which links they click, add them to segmented marketing automation campaigns, reach out to them with our customizable email templates, and more. Everyone from your newest customer to your VP of Sales will appreciate Agile's personalized approach to business. It's the smart way to automate your sales and marketing.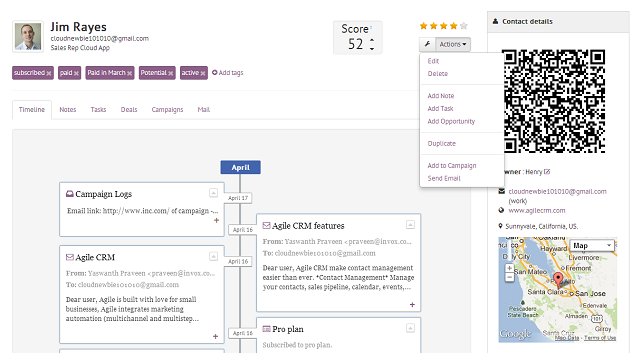 Have you tried Agile CRM for free yet? Sign up today.
Try Agile CRM for FREE!
FREE for 10 Users. No credit card required.