Many Agile CRM users build awesome, dynamic forms using Wufoo, so Agile was destined to become a killer Wufoo CRM. We are excited to announce a quick and easy Wufoo CRM integration in Agile that lets you seamlessly push Wufoo form submissions into Agile contacts, and much more.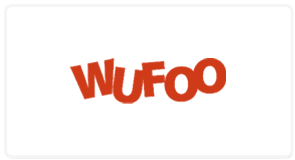 Agile aims to be the simplest and most powerful Wufoo CRM on the market for small businesses who want to close data leaks and develop an integrated sales and marketing pipeline.
Wufoo's big selling point is that absolutely anyone, from hackers to computer novices, can build dynamic forms with just a few clicks. When you design a form using Wufoo, it automatically builds the database, backend and scripts needed to collect and understand your data. But all this collection and understanding will get you nowhere if it isn't linked to your sales and marketing database! Agile CRM's new Wufoo integration makes it easy to create contacts using leads on Wufoo forms, add tags to those contacts, and automatically track those users' online activity on your site, their user behavior and interaction with your app.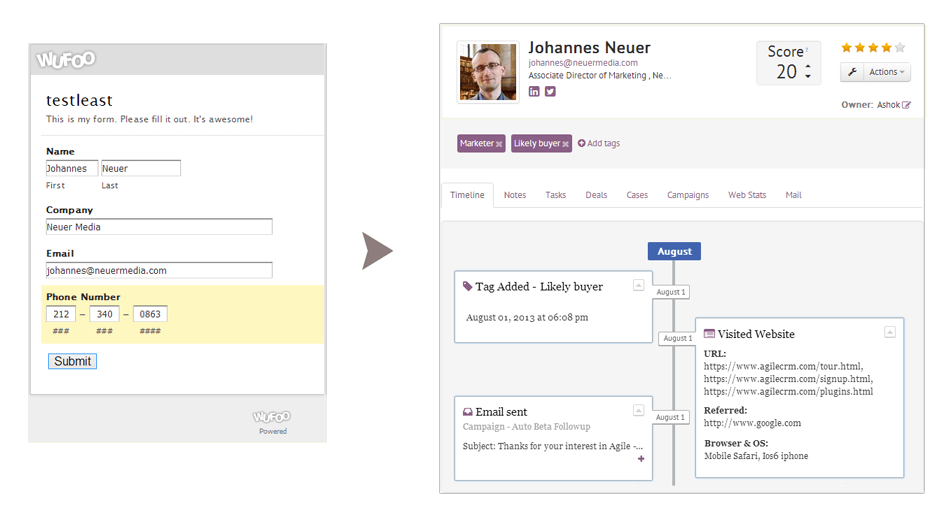 After you create a Wufoo account, check out our online setup instructions for Wufoo integration in Agile CRM, or download a PDF with detailed setup instructions.
PS. Use Unbounce for forms? We've got your back.
Try Agile CRM for FREE!
FREE for 10 Users. No credit card required.