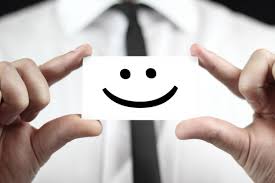 What is marketing automation? Will it turn me into a robot? Will it turn my friendly customers into faceless data?
Since we offer advanced marketing automation to SMBs that might not have had access to such technology before, we field a lot of questions here at Agile CRM about the "dangers" of marketing automation. To debunk common myths about marketing automation and help you evaluate the tools and tricks of the trade, we're putting together a few posts to help clarify these awesome new technologies. Today we'll be looking at marketing automation as customer service.
Of the many prevalent myths about marketing automation, none is so stunting to your potential business growth as the idea that MA somehow damages customer service, hurts customer experience or shrinks customer success. In fact, the opposite is true! Marketing automation is the key to customer growth and retention, and with Agile CRM's integrated MA technology you have the added benefit of data, campaigns and communications that extend across the sales and marketing landscapes. Our MA tools help you personalize your business for every customer, from new web visitors to your oldest and most devoted paying customers. Marketing automation in Agile isn't a substitute to human interaction, it's a way to make your live customer interactions more meaningful, more productive and more profitable.
In an interesting post over on the NICE Blogs, Idit Aloni-Halfon highlights the "Essential Don'ts of Customer Experience".  Five of the points are especially relevant to the uses of marketing automation to improve customer service the smart way with Agile CRM.
Don't make the mistake of underestimating the complexities involved in the big data that constitutes customer interactions in a manual manner. It's not as simple as it looks.
Don't submit to mediocre experiences. Ensure that every customer experience you create is unique and can be easily repeated by you.
Don't compromise when it comes to the creation of great customer experience.
Don't make the customer authentication or information gathering process laborious. Customers hate that.
Don't merely follow others or lay trust in luck when it comes to creating lasting, memorable customer experiences.
It's very interesting to note that NICE's major enterprise clients are facing similar hurdles as Agile's dynamic SMB clients when it comes to the transformation into truly customer-oriented organizations.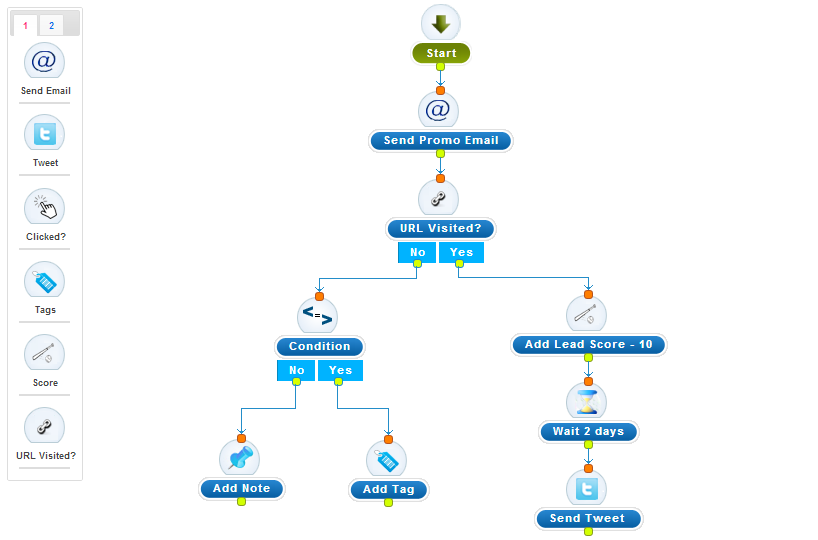 Despite the fact that Agile CRM is designed for relatively small businesses (NICE's clients include over 80 of the Fortune 100 companies), we've actually built out our marketing automation tools to address many of these same concerns. Agile offers one cloud-based solution for everything you need to improve customer service and retention, from email campaigns to advanced reporting.
Here are a few examples:
Awesome details like "thank you" notes and customized newsletters are handled through our email marketing automation. Agile clients don't need to purchase any extra software in order to automate personalized, effective email campaigns.
Businesses use Agile to eliminate luck and guessing games when it comes to providing the info customers and prospects need to make an educated decision about your product or services. Our web grabbers are especially effective at offering perfectly timed discounts and eliminating exit intent automatically.
When Agile users have customers who prefer to interact via social media, they're able to engage them automatically and create the "unique, repeatable customer experiences" noted in the NICE blog. Agile is a social CRM that lets you automate tweets and include them in multi-step campaigns.
Authentication and laborious information exchange is kept to an absolute minimum through integrated contact management that draws from social media, account history, web/app interaction ("user behavior"), and sales. Never be in the dark with Agile's 360-degree contact view, giving you all of the info you need to add the right tags to customers and use those tags for advanced reports and automated sales and marketing campaigns.
Real-time alerts and automated lead scoring assist you in giving customers the live service they deserve, exactly when it's most useful to them.
With Agile's behavior-based segmentation, it's easy to automatically send customers the tips and information most directly relevant to their interests. Segment your contacts automatically based on their actions on your website or interaction with your emails. Automate your customer service like the big guys do, without ever leaving your Agile dashboard.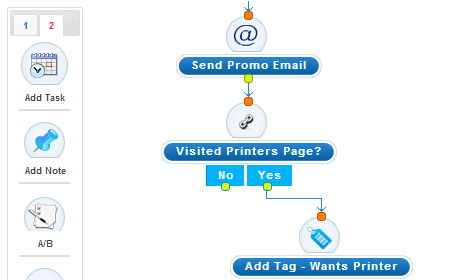 It couldn't be a better time for Agile's combined sales and marketing automation suite to help you sell and market like the Fortune 500, at a fraction of the cost. Use Agile CRM's marketing automation tools as customer service and you'll quickly be on your way to exceeding your business goals.
Try Agile CRM for FREE!
FREE for 10 Users. No credit card required.