How fresh are your books? FreshBooks is a leading cloud accounting solution for small and medium sized businesses. The popular accounting platform is currently used by over 5 million people, so we made FreshBooks integration a priority in Agile CRM. We know that it's one thing to send invoices, but another thing to keep track of them and make sure they're itemized and tied to the correct contacts. So we made our new FreshBooks integration powerfully simple and easy to use. Say hello to complete customer knowledge and smarter automation.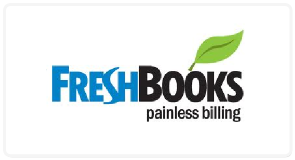 FreshBooks shares Agile's devotion to simple, intuitive design, and FreshBooks integration in Agile CRM is remarkably smooth and easy to use. Integrate your FreshBooks and Agile CRM accounts today to gain access to all of FreshBooks features – accounting, billing, and invoicing – directly from your CRM dashboard.
Whether you are running a SaaS company, an E-commerce startup, or something in between, FreshBooks integration in Agile CRM lets you manage payments, billing, invoicing and other accounting details, track them, and see complete histories tied to relevant contacts in the CRM.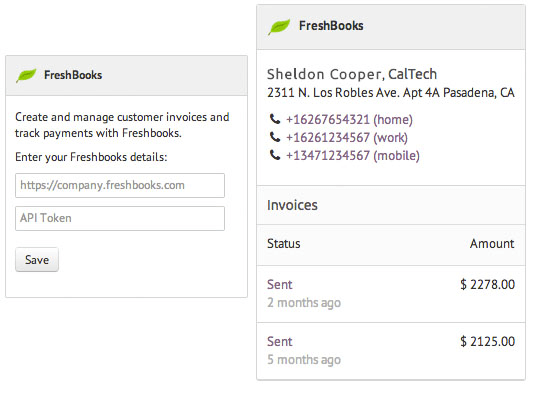 Invoices: FreshBooks integration in Agile CRM lets you not only create invoices, but send them to your contacts and track the invoices over time. You can also see lists of sent invoices, with itemized details and payment statuses.

Payments: Monitor payment status of all your customers directly from the FreshBooks widget in your contact pages in Agile. Easily send reminders to contacts who haven't paid yet.

Histories: View your customers' complete payment histories, with itemized details, directly on the FreshBooks widget in Agile. Easily browse these histories while conversing with a contact to make sure you know their payment status and previous issues.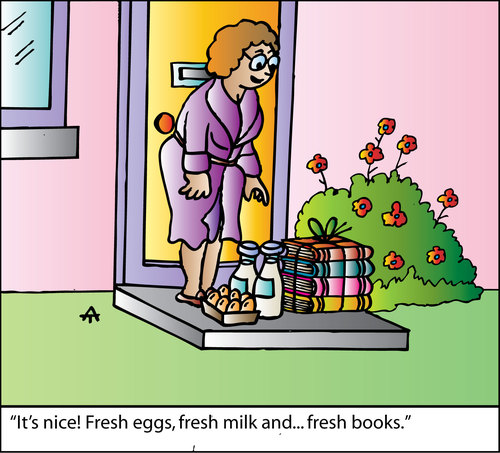 To integrate FreshBooks with Agile, follow our FreshBooks CRM Integration Setup Guide and you'll be up and running in no time. With Agile CRM, customer happiness and customer success aren't just buzzwords – they're the path and the goal, all in one.
Try Agile CRM for FREE!
FREE for 10 Users. No credit card required.