Introduction
Using an outbound call centre, you may communicate with clients and prospects for purposes such as support, telesales, and feedback. The notion of an outbound call centre is that it will dial out rather than receive incoming consumer questions and inquiries. In order to handle large outbound call volumes and guarantee high consumer outreach, you should consider using an outbound contact centre software.
A firm needs Outbound Call Center Software in order to run seamless outbound operations. This software will aid in the achievement of a high call connect rate as well as the expansion of outbound call coverage. Outbound contact centers have several additional issues, including managing agent productivity, ensuring compliance, and reporting.
What Are the Benefits of Outbound Call Center Software?
Boosts sales and revenue
More sales may be generated by reaching out to prospective leads, and customer lifetime value can be increased by capitalizing on up-selling and cross-selling possibilities, among other things.
Retain customers
The use of a phone call to check in with customers, have a real dialogue, and reduce customer churn may be quite effective when it comes to product or service renewals.
Enhance customer service
Enhance your entire customer service and customer experience by reaching out to consumers in a proactive manner before they become aware of an issue or before they need to seek help.
Obtain customer feedback
Calling customers is a highly customized method of soliciting feedback from them. Outbound calls may help you streamline the process while also providing you with additional information by having a complete chat.
Boost agent productivity
The use of outbound contact centre software ensures that agents always have access to the information about each client, allowing for more efficient, thorough, and personalized interactions.
Keep track of crucial metrics
Keep track of important contact center metrics and key performance indicators (KPIs) to obtain a clear picture of how your sales and customer service teams are doing and where changes are required.

What Are the Features of Outbound Call Center Software?
Click-to-call
Any phone number on the internet may be called using LiveAgent's web-based call center. Begin making outbound calls to prospective clients straight from your LiveAgent dashboard, while you're browsing the websites of your prospects. When it comes to sales teams, this capability may be beneficial. In turn, it allows agents to engage in more discussions while reducing the amount of time they spend phoning.
Campaign Insights
In addition to having a built-in customer relationship management system, LiveAgent's contact center software interacts with other key customer relationship management systems. Using a CRM, your agents will have immediate access to complete customer insights, such as each client's personal information, prior purchases, and service histories. They can more effectively upsell or cross-sell related products/services or provide proactive customer assistance if they have this information at their fingertips.
Limitless Call Recording 
The ability to record and save limitless client conversations and voicemail messages allows agents to securely retain all customer calls and voicemail messages and retrieve them whenever they need to from inside their LiveAgent account. In situations when your employees need a recollection of what occurred during past conversations to reach back to clients with relevant offers, this feature may be quite beneficial.
Call Analytics
Several contact center metrics and key performance indicators (KPIs) are tracked by LiveAgent's built-in analytics component. Create a variety of reports to gain a comprehensive picture of how your contact center is operating, including specific information for each of your representatives. This will assist you in identifying areas that need improvement, empowering high-performing agents, and providing assistance to those that require assistance.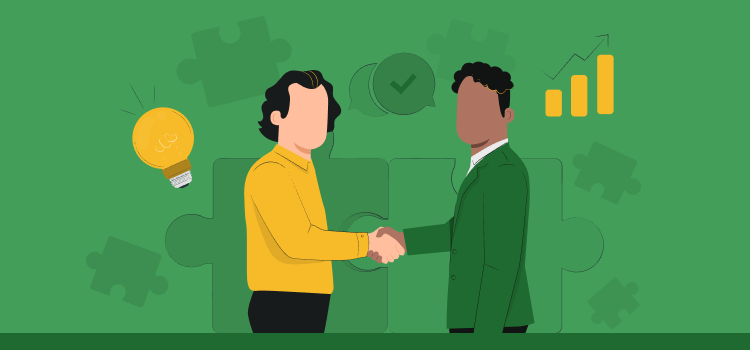 Why Choose VoxDesk Outbound Call Center Software
VoxDesk has the capabilities necessary to suit your call centre's requirements. By properly connecting with your consumers, you may produce more leads using this useful tool. Additionally, you may schedule appointments with the use of unique features such as automated voicemail drops, a predictive dialer, visual call flows, CRM integration, and call notes. If you're searching for a product that supports complex priority rules, dynamic caller ids, and call scrips, VoxDesk is the right choice. For just $14.99, you may sign up for the top-tier bundle. With this robust software, there is no question that you will never leave your consumers down. You will always answer more quickly to their inquiries.
Try Agile CRM for FREE!
FREE for 10 Users. No credit card required.