Using live chat software, customer service employees can interact with multiple clients at once. Customers can quickly solve various simple problems with the help of self-service tools and automated workflows.
Providing excellent customer service has become important to any company's or business's success. Customers are no longer solely concerned about sales. They are the most effective and cost-effective way to promote your company. If you have a business website, delivering outstanding customer service will undoubtedly strengthen your relationship with your customers and aid in the growth of your company.
For many clients, chatting online is more convenient and less stressful than calling a stranger. Because it combines real-time connection with the capacity to provide customers with immediate assistance, Live Chat is an excellent way of providing customer service. The processing of simple questions that can be answered quickly is a highlight of customer service chat software.
What Is A Live Chat Software?
Live chat software can be used by online businesses to provide rapid customer service and support to website visitors. Using live chat support software, you can improve website engagement in real-time and ensure that no assistance request goes unanswered. Companies can use live chat software to talk to customers directly, as well as construct chatbots to handle frequent customer questions and queries.
Many online businesses utilize a live chat support system to respond to client questions. But how do they do it, and what software do they employ to achieve it? To put it another way, live chat software is a technology that allows organizations to provide customers with immediate communications platforms.
A company's customer service team may quickly engage with consumers and potential purchasers using live chat software. Customer service employees can conduct asynchronous and real-time dialogues over the company's website using this software. Discussions like these might also happen on numerous social networking platforms, business apps, or through text messages.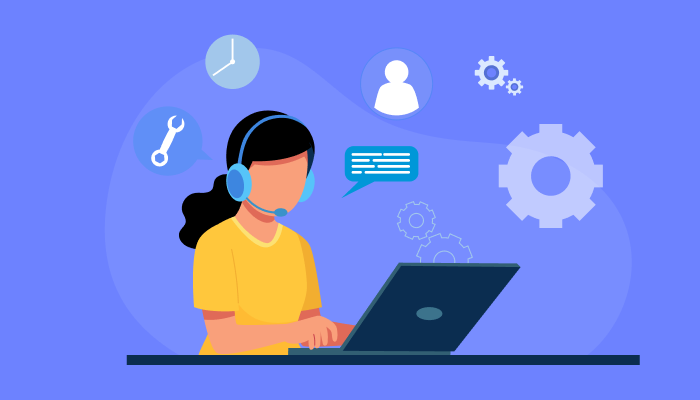 Importance of Live Chat App for Website
Live chat software can provide a more personalized customer experience, improved brand engagements, a competitive advantage, and a tool to gauge your consumers' moods. Implementing a live chat solution for your company may benefit your marketing, sales, and customer service teams throughout the customer journey.
1. Real-time customer convenience:
According to Forrester Research, 44 percent of online customers believe that having questions answered by a live agent when completing an online purchase is one of the most important features a website can offer.
2. Live chat app helps you save money
It increases efficiency by allowing live chat agents to handle multiple conversations at the same time. You won't need to hire any more agents as a result. NinjaChat, for example, is a powerful live chat platform with numerous distribution and usage possibilities.
3. A competitive edge
It has never been more important to stand out in a crowd than it is right now.
The number of competitors for a company is tremendous, and it is expanding every day.
Rather than losing customers to a competitor's website, numerous eCommerce companies have integrated live chat support into their help desk software to provide real-time service.
4. Increased conversions and sales
Having effectively trained employees is the key to increasing conversions (with live chat). Provide customers with detailed product information so they may make recommendations for additional purchases. Provide them with discount coupons that they might provide to customers who are still undecided about buying.
5. Customer relationships that last a long time
Customers who have been satisfied for a long period are less likely to switch, according to statistics. They also have a lower price sensitivity, which is a positive. According to experts, customers who feel cared for are less concerned about the amount they pay.
Why Should You Use NinjaChat?
There are several options for choosing a suitable live chat software for your business. However, you must first confirm that the software you select matches both your business needs and your customers' expectations. NinjaChat software is one of the greatest live chat applications in this regard. Its purpose is to assist you in increasing client interaction.
NinjaChat enhances the customer support experience by providing faster solutions to client problems. Chat transfer, unlimited departments, chat transcript, shortcuts, real-time dashboard, file sharing, configurable theme, and chat ratings are just a few of the features available with this software.
NinjaChat's Top Rated Features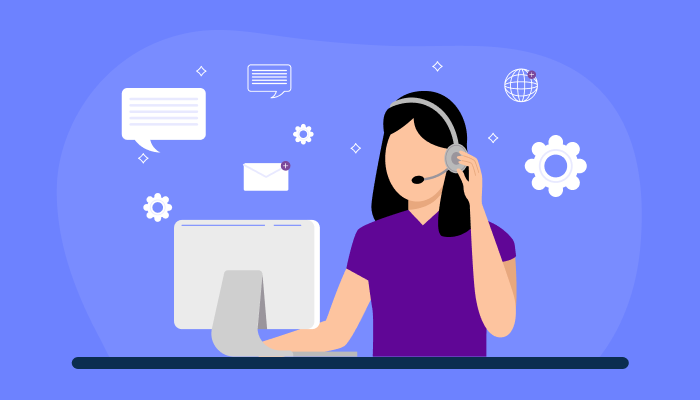 NinjaChat enables your consumers to communicate with different departments at the same time, resulting in a faster response. It also has a number of capabilities that combine to make it an all-in-one live chat software. Some of these characteristics are described further down.
1. Customization
The NinjaChat software comes with a built-in customization feature. It allows you to personalize your live chat conversations for better engagement. You can create a chat widget in minutes, and you can also modify the chats for your business website to match your branding.
2. Chat Transcript
Many clients like to have their chat conversations with customer service reps written information for future reference. With the help of the chat transcript tool, you can grant their dream. As a record of your useful conversation, you can email your chat transcripts to your customers. It serves as an essential record of your customer's contacts with a customer service representative.
3. File Sharing
This feature of the NinjaChat software allows you to safely and securely share and transfer important files over the internet. With a single press, you may share your data across many devices. You also have the option of keeping your files in the cloud and accessing them from any device via the file-sharing tool.
4. Transfer chat
For a quick resolution, you can transfer chats to specific agents. Assume one of the customer service representatives is preoccupied with another client. In that situation, the chat with the waiting customer will be assigned to a different agent in order to shorten the customer's wait time.
5. Language localization
Customers from all around the world may use your website or app in at least 12 languages. This allows you to reach customers across multiple platforms and improve your brand's image.
Why Not Give It A Shot?
In today's digital world, online chatting software is highly needed, since you'll want to give internet users a stress-free way to interact with your organization. With a software platform as reliable as NinjaChat, you won't need anything else!
Conclusion
As customer expectations evolve, live chat apps have risen through the ranks and become a great tool for businesses to communicate with customers and provide real-time support. NinjaChat is a low-cost live chat software that may be used to enhance response times, engage website visitors, and support customers on websites, social media, and mobile apps.
Businesses can expect above-average customer service, transformation, retention, and satisfaction with boxes on every corner giving live customer support.
Try Agile CRM for FREE!
FREE for 10 Users. No credit card required.