Normally, big companies have a dedicated or huge team to handle their social media account or platforms. However, when it comes to startups or small and medium-sized companies; they are not always well equipped with human resources that can be specifically dedicated to handling their social media platforms or streamlining their social media business accounts. This usually ends up losing potential customers or leads that can be pulled in for the business through social networking sites—moreover, a loss of good business, which might have been generated through social media platforms. 
So, if you too belong to this league of small businesses or medium-sized businesses, you would be in a quandary about the solution. Then, here you go!
First of all, let's brief you about social media management if you are new to the field. 
What is Social Media Management?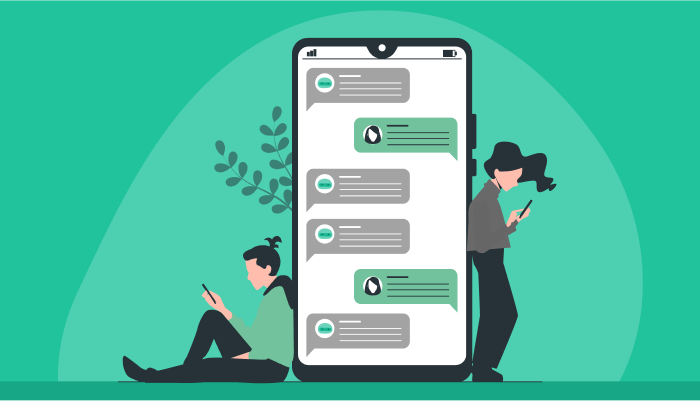 Social media management is a strategy to handle business, influencer, or individual social media accounts on various social networking platforms to generate more views, leads, shares, and conversions. It removes the rush of moving from one platform to another or handling various posts, reels, stories on different platforms. It has many features, which can help your business.
Improve your presence currently on social media platforms

Create a content calendar planner.

Create unique content for you to post on each platform.

Evaluate your social media performance.

Respond to messages and comment sections.

Help you set up and successfully manage advertisements.
Generally, Social media management comprises three main social media methods.
Social Listening
Social listening is an essential component of social media management. It enables brands to supervise key conversations about them in real-time, engage with customers and influencers, and stay updated on their competitors' activities. It also aids in the identification of key influencers and potential brand ambassadors in your segment, as well as content analysis to assess what works and what doesn't. 
The task of monitoring and compiling all the social media posts talked, liked, shared, and commented about on social media platforms regarding your brand, products, and services, your competitors, or your industry as a whole. The use of tools like brand ambassador software can help with all of this.

Social Analytics
The process of gathering the overall social media data pertaining to your social media, and then processing it to the structured insights leads to more data-driven insights and making business decisions based on that. Social media analytics is the ability to accumulate and retrieve meaning in the data assembled from social channels to promote various choices also has the ability to acquire and interpret data from social media channels in order to support business choices and evaluate the effectiveness of activities taken as a result of those decisions.
Social Engagement
The act of meeting, engaging, and connecting with your customers either through one-to-one or at scale via social media to build relationships or address customer issues and resolve them in real-time. 
In short, a comprehensive social media management strategy includes an array of multiple platforms, encompassing LinkedIn, Twitter, Facebook, Instagram, Pinterest, and YouTube. And in handling the overall social media platforms of a business and implying the social media management strategy, social media platform management software is the ultimate tool.
In short, social media management helps to streamline the various aspects of different social media platforms on one platform and enables you to handle it profusely for optimum output. Effective social media management tool comes in handy for diligently managing various social media accounts of a business on different platforms to keep up with the real-time posts, comments, shares, and engagement. And, for your business's social media management, here is the perfect tool.
Introducing HipSocial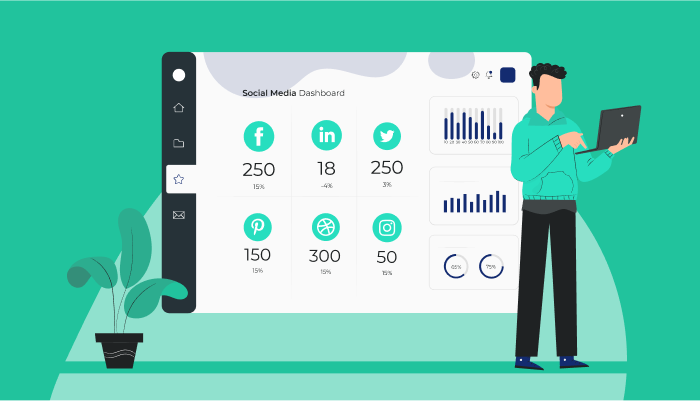 HipSocial – One popular social media management tool, it outlays a wide collection of features and functionalities for efficient handling of your business social media accounts on various platforms.
With that said, let's explore the important features of the social media management tool – HipSocial.
Social Media Scheduling
Are you wondering how to schedule social media posts for different platforms? Here is the simple solution, the social media scheduling feature of HipSocial. It helps to schedule bulk posts across various social media platforms that help you increase engagement and manage your social media marketing activities confidently. 
Social Engagement
The advanced engagement tool of HipSocial helps to enhance your social media marketing strategies and pull in more engagement. Create Twitter lists by identifying and engaging with essential people in your industry. Using appropriate keywords and search queries, find the right people automatically. Monitor and follow critical Twitter mentions that could reveal business information, and participate in a direct Twitter conversation with them.
Social Listening
Find key conversations to connect with the right people, listen and understand your customers' feelings about your brand, and strategize accordingly to improve your brand's image through social listening. Create streams for numerous social profiles at the same time to keep track of everything that's going on. Interact with others without having to log into your accounts directly.

Advanced Analytics
Delve into your social networks issue. The majority of reasons for social campaign failure are due to a lack of understanding of social media analytics. HipSocial provides you with clear graphs from social media activities so that you may have a better understanding of your consumers and retarget audience for your forthcoming campaign. 
The importance of timing in social media marketing cannot be overstated. Your posts will create more engagement, traffic, and sales if you post when your fans are online and at their peak level of attentiveness.
Social media metrics can help you to make better decisions for social media strategy, understand your audience, Social data can help you create better content, and understand competitors. The Artificial Intelligence of HipSocial extracts actionable social media insights from data and transforms the data into creating strategies. 
Manage Approvals
Limiting new hires' access to social media platforms and preventing unintentional posting or scheduling can be accomplished with the use of social media management tool. New employees can continue to work on social media content, but this procedure reduces the risk of something being published that is against company policy, incorrect, or simply not in maintaining with the brand's style, increasing team's productivity.
Managing approval increases the productivity of social media marketing efforts. Enhance the content marketing, streamline the process, and boost your team's productivity. Gives security to the post and ensures that the content you are creating is right for your customers. 
This feature helps you approve, reject, review, or provide feedback on social media posts simultaneously. 
Image Library
The Image Library tool of HipSocial helps you edit and crop the images and resize them according to the different social media platforms from the popular photo marketplace. HipSocial has a huge collection of images including Education, Holidays, Industrial, Nature, Technology, Transportation, and Upload from local drive. Enhance the visual appearance of the images with Image Filters for social media posts by changing the color, cropping the required portion, and many more.
HipSocial is integrated with popular photo marketplaces like Pixabay, choose free images from Pixabay and Giphy, by typing the required images you will get relevant images from Pixabay, use them however you want to increase engagement, clicks, retweets, replies, and more with your posts similarly Get the best Social Media GIFs in no time.
Web Scraper
This unique feature of the Social Media Management Tool – Web Scraper allows you to pull the content and images from target sites, leveraging NinjaSEO Chrome Extension for use in different social media platforms. Take the advantage of a built-in site recommender for quality images for engagement and SEO ranking. Save time by scraping massive amounts of data from any website at any scale to boost your digital content strategy to fulfill your social media goals, you can select text and images with a single tap with the NinjaSEO Chrome Extension Bot, which requires no coding.
Content Planner
This feature of HipSocial enables you to streamline all the content by organizing the various images, posts, and contents as well as publishing the social media posts without any hassles. To save time, Content Planner may be used to easily upload images, compose content, and publish social media posts. 
Social Network
Use top social media integrations to improve brand awareness and analyze multiple social media accounts from one place. Social network integration allows you to connect with people from all around the world via social media platforms. Social networking platforms such as Facebook, Twitter, LinkedIn, and Instagram can be used for social, business, or both purposes.
Social Media Planner
Analyze your current social media presence. Use social media planner to improve content marketing and review many social media accounts in one place. Streamline your content marketing efforts by visualizing your strategy and allowing your team to look into the future so they can plan how to best use their time and resources. 
How To Use Social Media Management Tool?
When it comes to implementing this social media management tool that is HipSocial for your social media different business accounts, it is quite easier. HipSocial embedded with affluent features provides complete support for handling, maintaining, sustaining, and strategizing for future postings on your social media accounts.
The tool HipSocial brings the social media power into your hands to help your business grow abundantly and emerge as a brand. Let's see how to use this Social Media Management Tool. You can implement HipSocial for managing all the different social media accounts of your business to create your brand value and manage your brand image. 
Manage and monitor multiple accounts on multiple social media platforms through a single dashboard of HipSocial. 

Collect data, the filter required data, analyze audience engagement, and make posting decisions according to your audience preferences through the Analytics functionality of HipSocial.

Create and schedule posts in advance across different social media platforms through the scheduling functionality of HipSocial.

Monitor and respond to comments and harness feedback through Manage Approval functionality. 
Hence, it is easier to handle and use social media management tool to communicate with your audience on different social networking platforms efficiently. 
Conclusion
Handling different social media business accounts independently on various platforms is quite a task taking in a lot of time and effort. Moreover, small businesses do not have such resources, ability, or time to invest. Hence, social media management tools like HipSocial come in handy and help you create a social media impact on your audience and boost your brand awareness. 
Try Agile CRM for FREE!
FREE for 10 Users. No credit card required.