Project work is like a rotating engine, but it consists of a log of related activities queued up in chronological order, with each succeeding stage requiring output from the previous stage to be uniquely worked on in order to achieve a predetermined result that will be required in the next stage as well, and so on, until the final stage, where the outcome is a replica of the collective effort of all teams involved in all stages, regardless of how much time has passed.
To be completed successfully, projects frequently necessitate the completion of multiple activities as well as the use of distinct specialised skills. This is why managing a project entails overseeing the many tasks that make up the project's outline while also keeping an eye on the people that make up the workforce and how they contribute to the project's success. In most circumstances, this is extremely hard, as certain projects may even require the project manager to combine managing the team with performing various responsibilities at the same time.
Projects in some firms, particularly those in the fabrication and manufacturing industries, may necessitate rotating responsibilities within a team or many teams taking turns executing operations whenever their skillset is needed. The effectiveness of each team and the ease with which each stage transitions to the next until the desired outcome is reached are thus critical to the project's success.
What is a Project Management Software?
Project management software is a solution that includes project management tools and is used to plan, schedule, and allocate resources for projects. Project managers, stakeholders, and team members can use a project management system to keep track of spending and stay on budget while also providing quality management and documentation. They can also be utilised in businesses as administrative tools for collaboration and communication among project stakeholders.
To organise and produce outcomes on time, project managers need specific tools. Traditional project management software often supports fundamental functions such as project scope, pricing, and resource availability. Recent team collaboration software, on the other hand, provides even more project management options. You can save time searching for files or data, as well as time manually changing schedules as the project progresses, by using these tools.
Projectsly: The All-in-One Project Management Software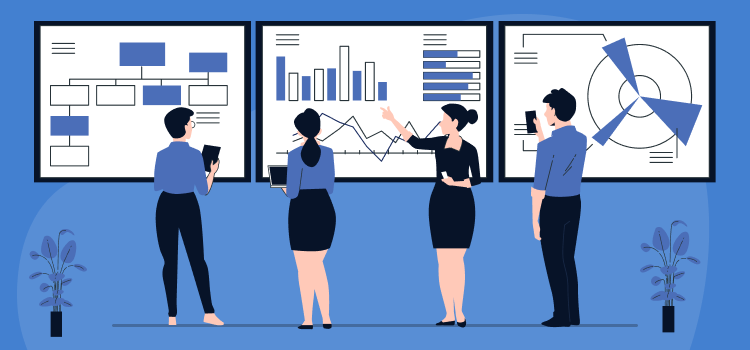 500apps created Projectsly, a one-of-a-kind project management software. The software's functionality and the usability of the functions it provides are outstanding. With the use of a Kanban board, Projectsly may easily generate tasks, determine project priorities, and allocate these tasks to teams.
A project manager utilising Projectsly is given access to tools that allow them to track their projects from calendar and timeline, in addition to these flawlessly matched features that can only be obtained with seamless functionality. Projectsly presently has over thirty thousand active users and provides maximum services to all as specified by their membership levels without downtime, demonstrating the scope of its capability.
Here are the reasons why you should go for Projectsly:
All-in-One Project Management: Project management, file management, email integration, and communication tools are all available for an unlimited number of projects.

Powerful Automations: Reduce repetitive workloads by employing strong workflow automation to meet project deadlines at lightning speed.

Manage Projects with Gmail: Install the Gmail extension to have one spot to access all of your projects and team assignments.
Improving Team Productivity with Projectsly
A company's success is largely determined by the quality of services and goods it provides to its customers. When a client employs a company to complete a project, such as construction, the company can only produce flawless results if the project is managed properly. Complex projects (as in business) necessitate a variety of expertise, duties, and resources. As a result, the Team Productivity Level is determined by how these resources are managed by the team in order to achieve positive results.
Key Features of Projectsly:
– Kanban board: Used for project planning and monitoring of activities.
– Calendar: Used for task scheduling and project planning as well.
– Gantt chart: Used to illustrate scheduled activities in a project like a bar chart.
– Automation: This feature is very crucial as it reduces time spent on data gathering and analysis.
– Dashboard: This is the navigation area of the software through which you can gain access to all the aesthetic features offered in it.
Conclusion
Project management is the engine that propels all project activities from conception to completion. A project with appropriate project management has a better probability of producing actionable results at the end.
Projectsly is built to create a strategy for effectively managing all available resources and achieving the best potential outcome. At $14.99 a month, Projectsly provides incredible functionality as well as over thirty useful apps.
Try Agile CRM for FREE!
FREE for 10 Users. No credit card required.