What's better than a CRM that includes both sales and marketing automation? A full-service SaaS app that also includes a landing page builder! We're excited to announce that Agile CRM's new Landing Page Builder is now live in the app. Try out the beta version today and start capturing more leads, impressing current customers and increasing conversions.

Free Landing Page Templates (and Other Enhancements)
During the testing process for our new Landing Page Builder, our awesome dev team came up with some useful enhancements, before the feature even launched! Improvements included:
Even more free templates — we doubled the number of available landing page templates
Menu improvements to give the editor a full-screen feel
Improved previews for different screen sizes
Live code editing in HTML, CSS & JavaScript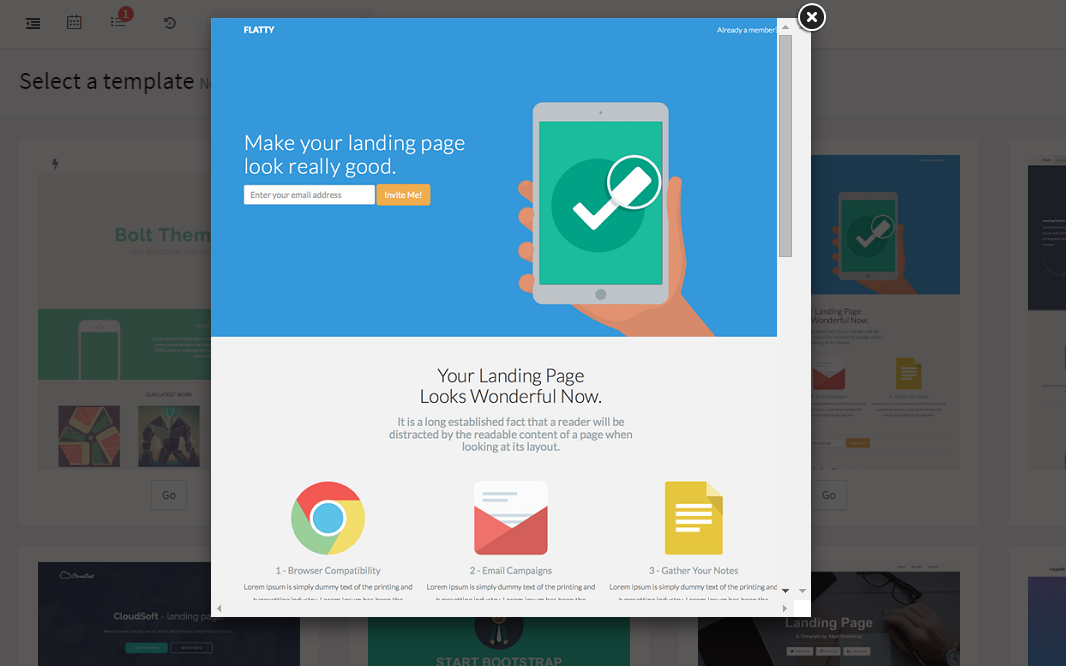 How to Build a Landing Page with Agile CRM
Landing pages are now one of the core menu items in Agile CRM. To create a new landing page, just login to your Agile CRM account and follow these simple steps:
Select Landing Pages from the main menu
Click on Create Landing Page or Add Landing Page
Choose a template by clicking Go underneath the template image (to see a preview first, just click on any template image)
Edit your page in the Landing Page Editor
That's it! Just remember to Name your page and Save your page 😉
After you've created landing pages with Agile CRM, they will appear in a list on your main Landing Pages page
The landing page editor includes two main menus and a code editor. Let's take a quick look at each option.
Elements
The Elements menu offers a full range of items, forms and modifications. Since our editor features the same drag-and-drop simplicity as our marketing automation workflows, you don't need to know code to add or modify elements. Just drag any element (such as a new button) onto your landing page, then click on the element to edit it.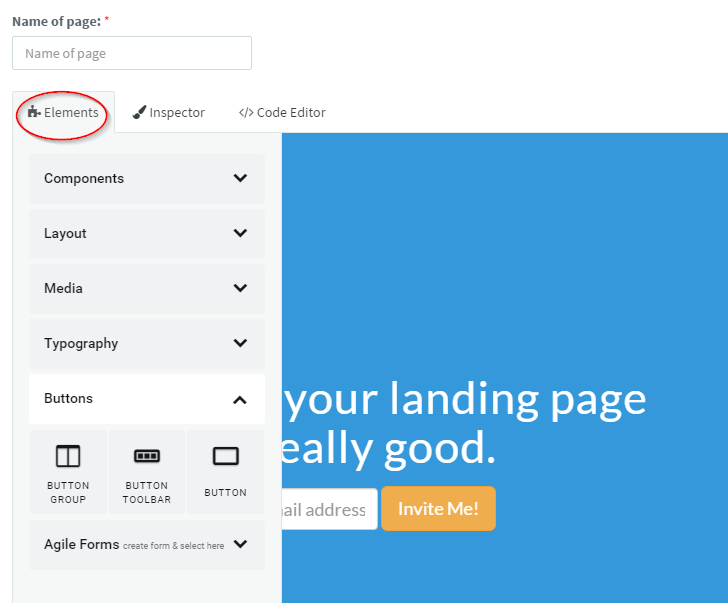 Your Agile Forms (web forms created in Agile CRM) will also appear here. This is the easiest possible way to integrate Agile CRM's marketing automation features with your new landing pages.
Inspector
The Inspector menu makes it easy to modify the look and feel of your new landing pages. You can change attributes, appearances, text styles and more. You can also select which elements will appear on different devices (Mobile, Tablet, Laptop, Desktop).
At the bottom of the Inspector menu, you'll find two options: Preview and Change Device. Click Preview to see how your new landing page will appear in a web browser. Click Change Device to change between Mobile, Tablet, Laptop and Desktop views of your landing page.
Code Editor
The code editor lets you edit HTML, CSS & JS directly in a floating window on top of the landing page being edited. You can easily re-size the window or change the display.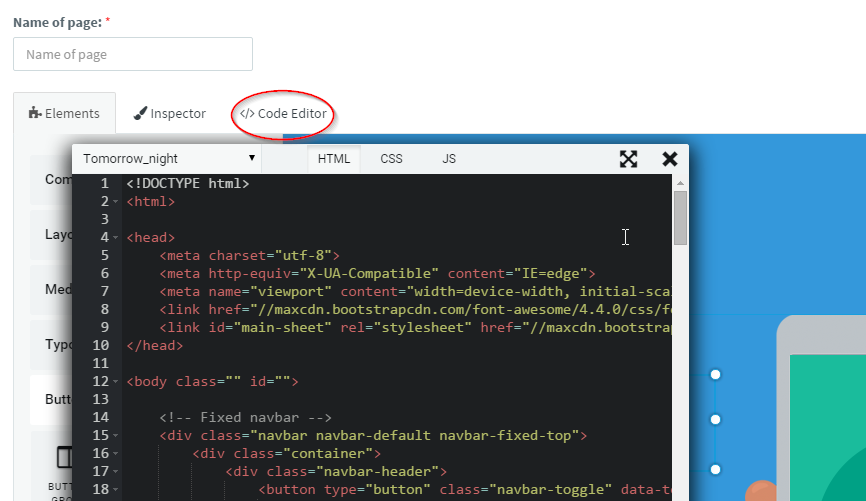 If the code editor looks intimidating, don't worry! You don't have to use it. You can always just use the visual editor. We're committed to make a product that's tech-savvy (your dev team will love it) but also extremely user-friendly (if you've been put off by overly technical CRMs, marketing automation platforms or landing page builders, we're here to help!).
Thank you for all of your comments on our blog post announcing the upcoming landing page builder. Keep sharing the love on Twitter, Facebook and beyond.
Try Agile CRM for FREE!
FREE for 10 Users. No credit card required.