Texting, texting, 1, 2, 3! We're excited to announce mobile marketing integration in Agile CRM. If you really want to interact with customers where they live and work, it's essential to reach out through smartphones, cellphones and mobile devices. The much-anticipated new feature lets you include SMS messaging ("texting") in campaigns. The texts can be automatically personalized however you want (with first name, business name, location, etc.), and integrated into any number of marketing automation campaigns.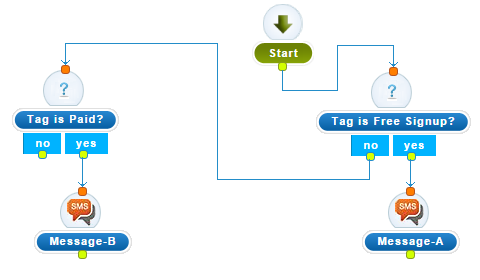 Mobile marketing is a key to customer engagement in today's marketplace. You can now use auto responders to send mobile messages in response to contact actions, and behavior-based targeting to reach the right audience at just the right time. Typical mobile auto responders include welcome messages to increase conversions and personalized product discounts to combat cart abandonment. Behavior-based mobile campaigns are often used for billing/subscriptions, product updates and seasonal promotions.
How it works:
Automation: Our new SMS integration makes it easy to run automated drip marketing campaigns that include a mobile element. Cross-platform campaigns are a great way to both improve your marketing automation and get better analytics about where and how your messages are working.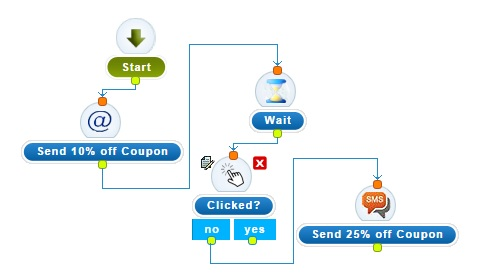 Scheduling: Easily schedule mobile messages to be delivered at an effective date and time, including timezone modification.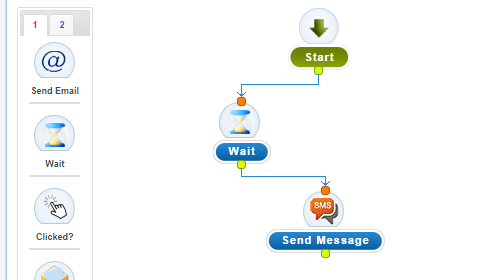 Personalization: As with all of our features for customer engagement, mobile messages can be personalized to increase conversions and customer loyalty.
Drag-and-drop: Does our new mobile marketing integrate with our popular drag-and-drop campaign designer. Of course!
The beta version of Agile's mobile marketing feature is currently available only for users who also have a Twilio account. Read our Twilio CRM integration page for more info.
Don't have an Agile account yet? Sign up today. It's free for up to 2 users.
Try Agile CRM for FREE!
FREE for 10 Users. No credit card required.