You can try any Agile CRM plan for free for 14 days. But which one should you choose? With our recent increase in campaign limits for sales and marketing automation, there's a plan to suit every business, every team and every budget. Plus, the app is so easy to use that you'll be up and running with complete sales and marketing integration in a day or two.  Let's take a look at the increase in campaign limits.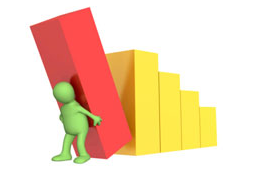 Starter Accounts
Agile CRM's starter accounts are truly awesome. We're proud to have become an industry leader on every front–features, price point, ease-of-use, integrations–and our starter accounts have never been a better deal. Whether you're finally making the move to one integrated solution for sales enablement, marketing automation and web engagement, or you've never used sales and marketing automation before and are ready to give it a try, these accounts are a great place to start. With the increased limits, you can now use up to 5 campaigns, 5 triggers and 5 web rules.
Regular Accounts
Ready to take advantage of our social suite, multiple deal tracks, and data syncs with payments and eCommerce apps? With basic telephony plus access to almost every Agile CRM feature, regular accounts are a popular option for business-savvy SMBs. Regular accounts now get to rock out with up to 10 of each automation tool–campaigns, triggers and web rules. Start scaling the smart way.
Pro Accounts
When you're looking to scale exponentially, check out a pro account. They are our most extensive option, and with the increased campaign limits they have access to unlimited numbers of campaign workflows, triggers and web rules. With advanced telephony, ACLs, mobile marketing and more, pro accounts are the best way to fully integrate, automate and gamify your sales and marketing.
Check out the Agile CRM pricing plans for more information, and please don't hesitate to get in touch with any questions. We're here to help!
Try Agile CRM for FREE!
FREE for 10 Users. No credit card required.