Sales automation is about more than just winning lots of deals through automated lead scoring, follow-ups and appointment scheduling. Once you close a deal, you should already be focused on gaining your new customer's long-term business. Billing and invoicing aren't the hippest or most exciting part of your business, but managing them effectively can be the key to customer retention and sustainable business growth for SMBs. This is especially important to SaaS companies with business models that revolve around monthly subscriptions.
Agile CRM has the best billing integrations on the market, and we've continued to enhance them to make them even better. To get the most out of billing integration with your favorite sales and marketing app, there are four important things to consider.
Sync – Easily sync data between your preferred payment gateway and Agile CRM so everybody on your team is up-to-date regarding contact payments. For example, Stripe 2-way sync is especially useful for SaaS companies because it keeps both Agile and Stripe automatically updated, increasing the effectiveness of sales, marketing, and customer support on both platforms.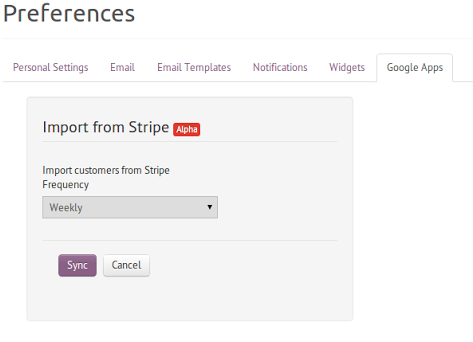 Subscriptions – With billing integration you can see customer subscription histories in Agile CRM. The info shows up automatically in widgets on contact pages. Know where you stand 24/7, 365! We've added a number of enhancements to widget displays this year, including currency settings for the FreshBooks widget and Stripe ID displays. All billing widgets now include international character sets, too, so you'll always see accurate details about your worldwide customer base.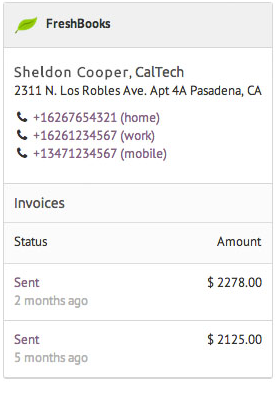 Invoices – When you're a small SaaS business focused on obtaining a solid recurring revenue stream, automatic monthly subscription fees are ideal, but sometimes you'll need to invoice a customer directly. And eCommerce sites deal with invoicing every day. Billing integration in the CRM makes invoice management easy and effective. Enable integration with your payment gateway and from your Agile dashboard you can see past and future invoices (both paid and outstanding), manage payments, and even create new invoices with Xero or QuickBooks integration.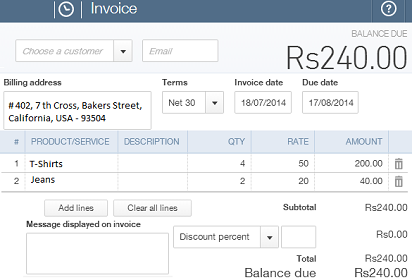 Automation – For the ultimate ROI, automate campaigns around payment-related tags and triggers. In addition to custom tags, you can use Stripe event triggers (successful charge, refunded charge, etc.) within Agile CRM, and earlier this year we enhanced our marketing automation campaign triggers to let you automatically run campaigns on new contacts only (ie. contacts already in Stripe but not yet in Agile).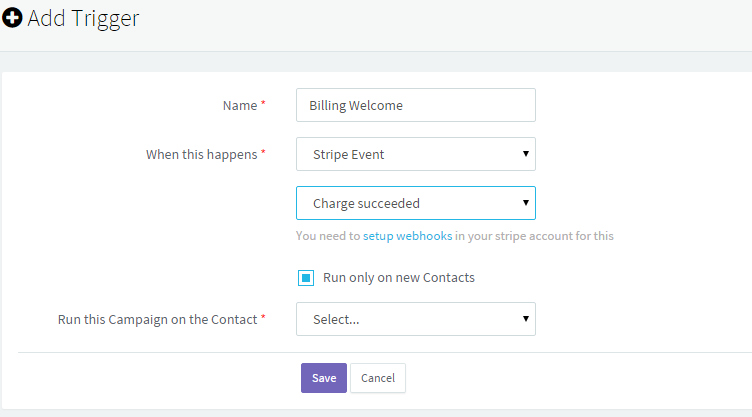 See more details about billing integration in Agile CRM on our plugins and integrations page. Each individual integration page includes a PDF with setup instructions. Have ideas for billing plugin tweaks? Drop us a line anytime, or start a thread on Agile CRM's UserVoice page today!
Try Agile CRM for FREE!
FREE for 10 Users. No credit card required.