Want to make, receive, record & analyze calls from within your CRM? Then look no further. We've got you – and your ears – covered. Pushing VoIP integration to the next level, Agile has already made its mark as the leading Twilio CRM, and our enhanced Twilio integration now includes inbound calls. We've also introduced a feature that automatically stores a note with call details after you finish a call.
Calls remain an essential tool for conversions and retention, just as email remains one of the most effective marketing devices. Putting a voice to your company isn't just a nice thing to do, it's also good business. While many Agile users have been enjoying Twilio integration since we launched, even more users have adopted the platform recently since it enables SMS messaging (text messages) in Agile's automated sales and marketing campaigns. The first iteration of the integration only allowed for outbound calls, but our developers have been hard at work and the plugin is now a complete telephony solution:
Inbound Calls: The enhanced integration lets you receive calls directly from your Agile dashboard. No more switching between apps or hardware.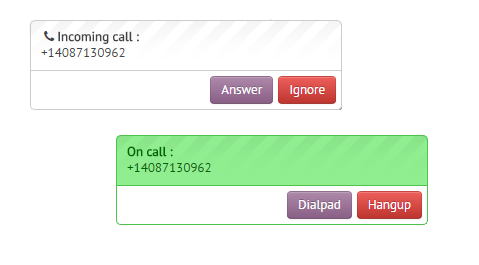 Automatic Notes: following a call, a brief note with call details is automatically added to the contact's page under the 'Notes' tab. If you're handling lots of leads, automatic notes help keep your sales team on track.
Record Calls: Don't forget to record calls if you want to analyze the conversation or make note of anything that was discussed. If 'Record the call' is checked, your call will be recorded.
Why make calls from the CRM instead of the old-fashioned way? Because you have access to our 360-degree contact view, campaigns and reports at the same time as you're chatting with customers and leads. Add tags and launch campaigns while you're on the phone with a contact.
Don't have an Agile CRM account yet? Sign up today.
Try Agile CRM for FREE!
FREE for 10 Users. No credit card required.