Newsletters are an essential aspect of successful marketing campaigns. Whether they focus on company news, new products, service updates or user guidance, email newsletters can help your business grow quickly and build a community.
At Agile, we understand the marketing needs of modern day businesses – and we know that you want a simple, powerful solution which doesn't require complicated or expensive integrations – so we have come up with an easy campaign building tool that offers top automation and unparalleled simplicity in building effective marketing campaigns. Our new, free email newsletter templates are a complete solution for everything from standard monthly newsletters to unique, response-oriented newsletters that fit into your sales and marketing plan.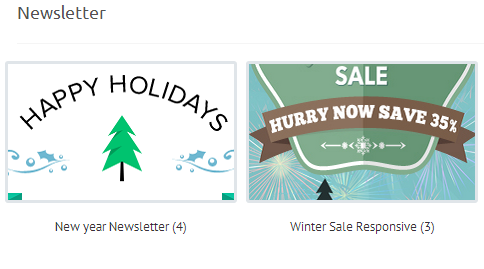 Agile's email newsletter templates aren't just graphical forms for you to fill in (although they are pretty slick, if we don't say so ourselves!). We also provide a number of personalization and customization features to suit every business need.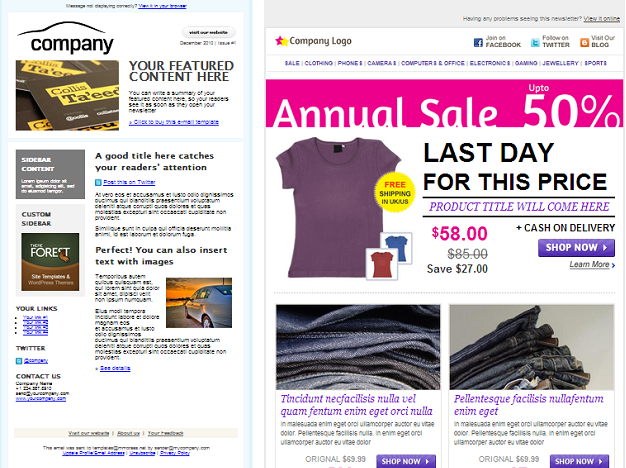 You can choose to send emails in text or html format, and if you choose html we now offer a number of pre-designed, customizable templates. From the html editor in your Newsletter node, you can use/modify Agile CRM's pre-designed email templates or build a custom template from scratch. The pre-designed templates are designed to suit most business needs. For building your custom template, the html editor makes it easy to add and format text, tables, images, links and videos. Don't be afraid to wow your customers, and don't forget to have a little fun with your marketing emails.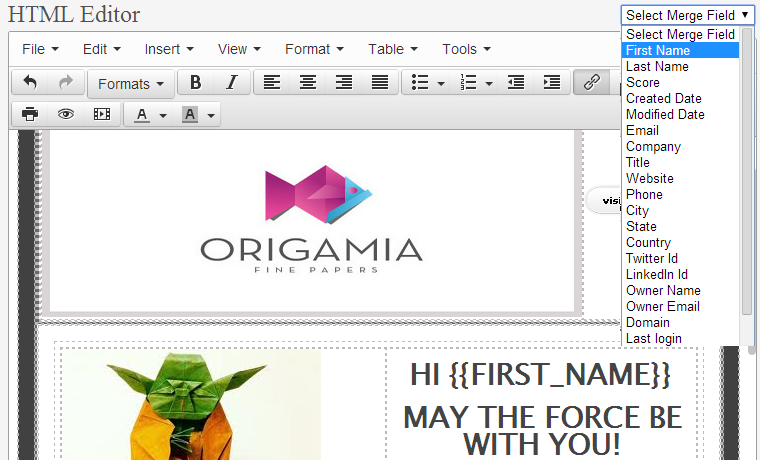 After choosing, modifying or designing an email template, you can easily personalize the email by adding Merge Fields from the drop down menu. Address your contacts by name or social media handle, mention their particular location, or say something nice about their particular company. You can also add an unsubscribe link, powered-by link, owner name, and more.
See our blog post about sending email newsletters in Agile CRM for detailed information about setting up your first email newsletter. And check out our email marketing page for information about Agile's powerful marketing automation features for email campaigns, including A/B testing, auto responders and real-time alerts.
Don't waste time and money with email integrations in other CRMs. Agile CRM comes complete with the email templates and marketing automation features you need to scale the smart way. Sign up today!
Your customers – and your wallet – will thank you.
Try Agile CRM for FREE!
FREE for 10 Users. No credit card required.