Team collaboration varies from one company to the other. It all depends on the size, geographic distribution, and structure of teams. When it comes to working together, teams will have varying needs. The good news is that there are plenty of collaboration tools online. From simple video conferencing software to project management software, there are many ways you can collaborate with your teams to get things done.
To ensure you find the best tool that meets your business needs, we're breaking down the best collaboration software to try in 2022. Before looking at this list, you should consider the specific needs your team is after. Consider asking yourself the following questions:
Which form of communication does your team prefer using?
First, you must mull over the ideal form of communication your team prefers using. For instance, it could be that your team prefers using collaboration apps. On the other hand, your teams might prefer using email apps in some cases. Knowing the specific communication channel helps you determine the best platform that meets your needs.
What specific type of projects will you work on?
Another thing you need to consider is the type of projects you will be working on. Certain projects will require different tools due to the varying features that they offer. Hence, it's crucial that you know the projects you will be working on beforehand.
How many people will use the collaboration software?
The number of people who will use the tool will also determine your chosen tool. In some cases, this will also have an impact on the package you will be signing up for. Small teams might not find this helpful, but it's still vital that you know how many people will be using the software you plan to use.
Will you integrate other tools?
Thinking about what you want to add to your system is also crucial. Since there are many productivity tools you may be using, it's vital to consider whether the software of your choice allows for easy and seamless integration of third-party apps.
Once you know how your teams will be collaborating, the next thing is to narrow down to the right platform that fits your needs. We recommend using the software that is discussed below. Ensure you keep coming back because we'll keep updating this list as time goes by.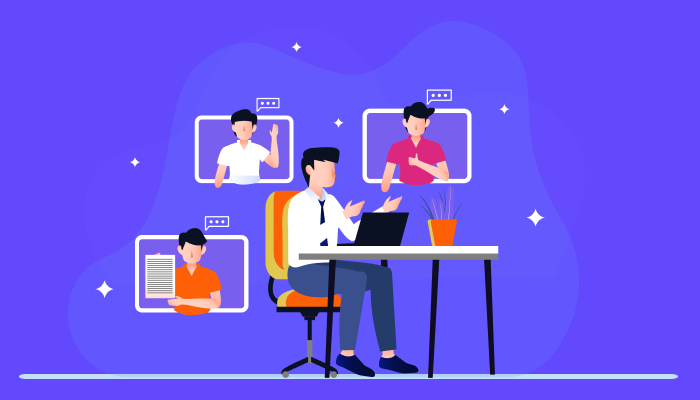 Top Team Collaboration Software to Use In 2022
Teams.cc
Loved by over 30, 000 users, Teams.cc tops this list due to the unique features it offers. With this tool, you can transform how teams collaborate. You can use features like secure file-sharing, unlimited team chat, channel management, productivity tools, and in-app video calling.
Unlike other collaboration tools, Teams.cc allows you to enjoy unlimited messaging. You can create multiple channels depending on your teams' needs. This makes it easy to segment your teams based on their specific goals and objectives. Moreover, Teams.cc can be used on any mobile device with an internet connection. This feature allows you to use the tools from anywhere conveniently.
The unified messaging feature that teams.cc offers means that you can use the tool for video calls, phone calls, messaging, emails, and screen sharing. This saves you from the hassle of installing other apps to get things done. In addition, teams.cc can conveniently connect teams to email, calendar, help desk, CRM, and other productivity tools you can think of in terms of integrations.
Hive
Hive collaboration solution is also ranked as one of the best platforms online. One of the main reasons why this software is worth trying is that it brings together everything you need to get work done in a single dashboard. Teams can communicate, manage their to-do lists, schedule tasks, share files, and document their progress using this software. The idea of integrations also guarantees that teams can send emails, chat, and share notes without using other apps. In addition, small and large businesses can use this powerful software. Hive's other exciting aspects include proofing and approvals, flexible project views, timesheets and time-tracking, analytics, etc.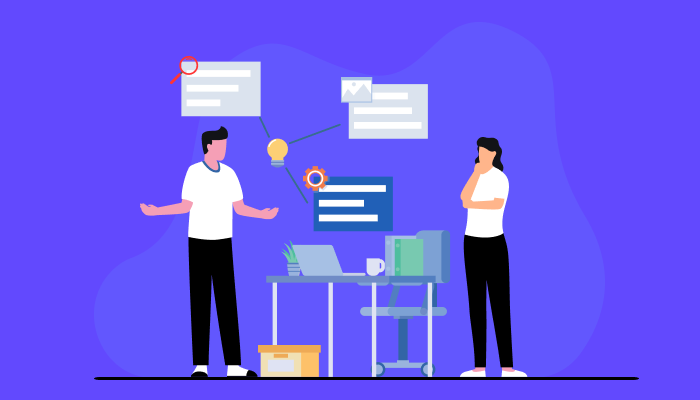 Slack
Slack is another popular collaboration software that delivers as expected. While most people use this software as a messaging application, it has also been embraced by small and large companies for collaboration purposes. Slack transforms all communication aspects in your business, from sending single messages to creating group channels to organizing your teams. Slack's unique features include searchable history, integrations, file and doc sharing, among other features.
ProofHub
ProofHub also earns a top-five spot in this list due to the diverse features that it offers. This is a great team collaboration tool that rarely disappoints. The software does more than just collaborate; it also helps teams to manage projects effectively. ProofHub allows you to communicate, share files, real-time feedback, and even keep projects organized with its handy features. Besides, the software integrates with top productivity software online. Exciting features that make this software worth investing in include a group chat feature, Kanban boards, online proofing and file sharing, multiple project views, among other aspects.
Zoom
Individuals and businesses have used Zoom for video calls and instant messaging. However, since the onset of the pandemic, the software has been used for collaboration. Teams can use zoom to hold virtual meetings and engage in any form of virtual activity. This software is quite easy to set up and use. Ideally, this is one of the main reasons most users prefer using this software. You can use the tool to engage with your friends, family, and colleagues. Zoom features include meeting recording and transcription, breakout rooms, integrations with CRM.io, calendars, etc.
Final Thoughts
At first, you may find it daunting to find the best collaboration tool for your business. Nonetheless, choosing one is easy when you're armed with the right information. Of course, you need to consider your business needs first, and everything else should fall into place. The software we've discussed here is ranked as the best collaboration software in 2022. Before using any tool, ensure you test it with their freemium package.
Try Agile CRM for FREE!
FREE for 10 Users. No credit card required.