Agile CRM's customers are truly the best in the business. You know the value in an all-in-one sales and marketing platform, and we couldn't have made it this far without you. That said, as our jaw-dropping feature set has expanded across sales enablement, marketing automation, web engagement, email and telephony, so have our product advancement and other technical costs continued to grow. Those rising costs, plus the price of hosting and related services, have added up to the point where we simply can't afford to support free domains the way we've been doing. So as Agile moves into the next product phase, we've decided that the best way to keep offering you a world-class, high-value product is to update our pricing and plans. Beginning on April 1st, 2015, we'll be phasing out current free accounts, limiting future free accounts to a two-week (14-day) trial period, and making a small increase in plan pricing. Current users will be grandfathered on their current plan and hence, it's an excellent time to upgrade.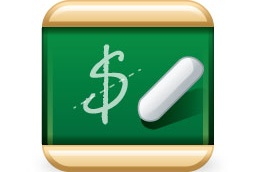 Smart businesses of all sizes continue to find that Agile offers a way to cut expenses by combining the most extensive set of CRM and MA tools on the market. That's not going to change! In fact, we'll even be launching a streamlined, cross-platform UI this quarter and, as always, continuing to enhance our dynamic feature set. What is going to change is that we're simplifying our pricing and making around a 20% increase in the cost of monthly plans (don't worry, annual and bi-annual plans will still be discounted on top of the monthly base price, as they have been all along).
If you're currently using a free Agile CRM account, please note that all free accounts will be recycled on April 1st, 2015. If you're currently using a free account, you have until that date to upgrade.
We hope that you see the value in continuing to use Agile's one-stop solution for all your sales and marketing needs. It's been truly inspiring to see so many of our customers around the world reaching the next level of business success using our integrated feature set. Whether you're an eCommerce startup or a B2B innovator, a proven SaaS company or a young sales team engaging cross-channel leads, we can't wait to see where Agile takes you next. Please don't hesitate to get in touch with any questions or concerns. Thank you for being a part of the Agile family. 
Try Agile CRM for FREE!
FREE for 10 Users. No credit card required.