CRM (customer relationship management) refers to systems used by companies to manage current and potential customers and use the data obtained to build customer relationships, which will in turn increase sales. But not all businesses get to reap the benefits of this remarkable tool.
CIO magazine reported that approximately a third of all CRM projects fail.
In this article, we look at some of the worst Ecommerce failures and how these could have been prevented using a powerful tool such as Agile CRM.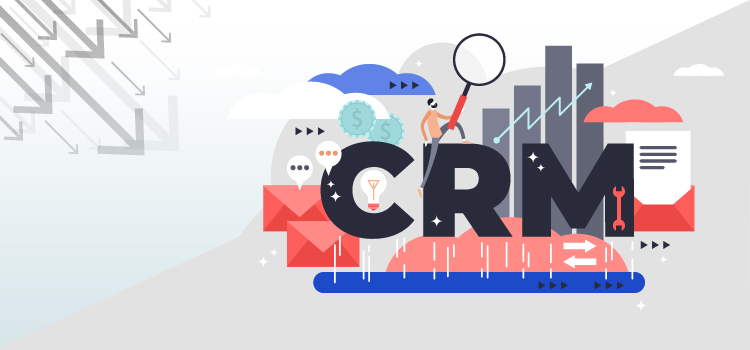 The CRM software records customer information such as name, email address, telephone number, and communication preferences. With an increase in players in the e-commerce sector and a widening marketing choice for consumers, there's an urgent need for eCRM for online businesses.
Be that as it may be, e-CRM tools require a conducive environment for them to perform optimally. If some, or all, of these conditions, are not met, then there is a high likelihood that you will not meet your business objectives. In this article, we will take a look at some of the worst e-CRM fails of all time and the lessons we can learn from each one of them. But, before we dive into that, let's first explore some of the reasons why CRMs fail.
Qualities of a good CRM tool
E-commerce CRM (eCRM) is a CRM tool designed specifically to help online businesses manage customer information, analytic data, and their purchasing behavior. When choosing an eCRM, you need to focus on where you want your business to be 12 to 18 months in the future, to ensure you do not outgrow the platform you choose.
When choosing an eCRM, you need to consider the following qualities;
Tracks and manages data effectively. This is achieved through registration forms which will help collect consumer data such as name, telephone number, and email address. Modern CRMs can capture social media profiles and other publicly available data on consumers.
Creates customized marketing through the data collected. This involves sending targeted emails to increase conversion rates.
Converts website and app traffic by classifying buyers by zip code, age, links clicked, and communication preferences, to create customized engagements.
Delivers above-average customer support.
There are three phases of CRM success;
Acquisition of new customers through contact, direct marketing, and sales prospecting.
Enhancing customer relationships through quality delivery of products and services as well as above-average customer service.
Customer retention through rewards.
Reasons for CRM failures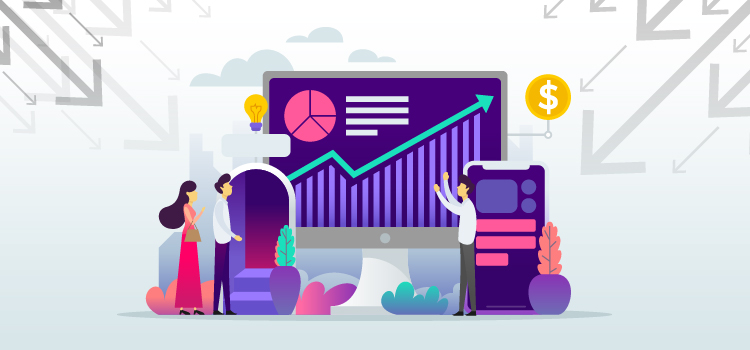 CRM failure is costly, disruptive, and can result in shareholder losses, lost market share, lawsuits, negative brand perception, budget overruns, upset customers, and high post-implementation running costs.
According to Harvard Business Review, the primary reason behind these is that"CRM systems are too often used for inspection — to report on progress, improve the accuracy of forecasts, provide visibility, predict project delivery dates, and provide a range of other business intelligence — rather than creating improvement in the sales process."
There are more reasons why CRMs fail.
Poor objective setting, which involves poor defined goals and failure to align initiative. Focusing on the CRM goals helps to bolster a company's competitive advantage in the marketplace. Failing to anchor the initiatives of the CRM and placing focus on internal priorities rather than focusing on the customer perspective leads to disastrous failure.

Lack of senior leadership where top management of the business is not engaged in the CRM implementation or loses interest midway. Senior management getting on board initially but not see through to the post-implementation process spells disaster for the whole process.

Implementation missteps brought about by improperly staffed teams and complicated technology which causes a delay in finalizing the project. The technology and methodology required to see through the implementation of a CRM require well-staffed teams with the proper skills. That's why experts advise that you opt for easy-to-use CRM tools such as Agile CRM.

Inadequate planning and scope setting resulting from biting more than can be chewed. Taking on large, complex projects almost always risks failure.

Inadequate post-implementation operation. CRM implementation is an ongoing event that must be managed carefully to achieve a successful rollout. Even after initial success, failure is highly possible if the implementation and integration process is not nurtured. It is up to the senior management and stakeholders to track the progress of the implementation and make changes whenever needed. The company has to commit to integrating upgrades to keep up with technology, a process that needs careful management.

Lack of change management. CRM initiatives impact the daily running of organizations and the staff routine in general making them unpopular at the beginning of the implementation process. Organizational politics and conflicts are the norms at the beginning of a CRM initiative and without careful preparation, the staff can become hostile to the new changes. For implementing a CRM initiative, preparing staff and departments for change should feature in the plans and be provided for in the budget in terms of training.
Julia Rose, a digital marketer, opines that "when user adoption fails, so does your CRM solution. You need all of your users to support and use your system in order for it to succeed." 

When user adoption fails, so does your CRM solution. You need all of your users to support and use your system in order for it to succeed. https://t.co/rPhdOvE0gT via @ledgeviewcrm

— Julia Rose (@Missjflar) February 24, 2020
Worst CRM fails of all time
1. Hershey's
Hershey's is an American company that manufactures chocolate. In 1999, the company was facing stiff competition and an eroding market share causing it to implement a CRM. The company was also marred by suits from thousands of doctors who alleged delayed and rejected payments. They reached out to a CRM solution provider who created a large scale $112m CRM for them, aimed at modernizing their business and creating automation.
The system was cumbersome and too complex for its production line and caused a huge dive in delivery between distributors and retailers, even though inventory was plentiful. The worst thing was the timing of the CRM implementation, which was around Halloween. This CRM failure could have been prevented with an incremental approach to its implementation, making it easier to manage.
2. CIGNA Healthcare
CIGNA healthcare, the fourth largest insurer lost 6 percent of its membership in 2002. CIGNA implemented a CRM that saw it migrate 3.5 percent of its members to a new claims processing and customer service system. The CRM was aimed at integrating claims processing where a customer would get one bill, there would be faster medical claims processing and customer representatives would have a single unified view of each member.
The CRM experienced lots of failures. In one of their key accounts, employees lost coverage. Members were unable to obtain and confirm the company's coverage and some could not get their online prescriptions filled. Member ID cards also had incorrect numbers.
3. Blackberry
Blackberry used to be among the market leaders in the mobile phone sphere. Due to its bad CRM implementation, the company lost its popularity in a year. Users experienced a collapse with their email services and blackberry messenger. Consumers jammed social media networks seeking communication and a resolve to their problems. Instead of using their CRM tool to send out a clear response, the company decided to use Facebook, limiting its coverage. Furthermore, there was a 12-hour delay in their response, which piled up pressure from the consumers.
This marked the beginning of the end for Blackberry and the company eventually collapsed. Their CRM failure? Inadequate planning and scope setting. CRM collects personal consumer data (telephone number and email addresses), which was the best pipeline for communication At that moment of crisis. Personalized engagement with its clients would have helped the company retain its consumers.
4. General Motors Acceptance Corps Commercial Mortgage
Focusing on internal priorities rather than consumers is one of the reasons that most companies fail at CRM implementation. General Motors Acceptance Corp's Commercial Mortgage operation adopted a CRM in 1992 which automated voice response technology as the first point of contact for their consumers making loan inquiries. Upon its activation, the company discovered that 99 percent of its loan consumers were zeroing out to a customer service operator.
The company was marred by multiple complaints and loan officers were losing business. Their rivals were using this mishap to lure their consumers away. This failure could have been prevented by focusing on customer priorities and realizing that customers are not willing to spend time punching in numbers and navigating through the voice automated system. Instead, the company could have stuck with customer care representatives to deal with inquiries.
5. BMC
As mentioned earlier, a lack of commitment by the senior leadership can lead to failure in CRM implementation, a scenario that played out at BMC – a software company – which experienced two failed CRM attempts.
In their first attempt, there was little senior management involvement which saw the CRM suffer 30 to 50 percent adoption. The second attempt, which was aimed at attaining full utilization, failed to capture wide usage once more. The third attempt succeeded after the company obtained a C-suite commitment. The project team incorporated a committee of IT and business owners, which saw its success.
6. Dow Chemicals
Dow Chemicals failed at its attempt at a large overly complex CRM rollout in 1996. The CRM tool failed to sufficiently support remote users because the business processes were not clearly defined. A later attempt at implementing a smaller, more localized CRM initiative was successful. It allowed the company to address more specific issues and scale down the number of projects allowed. This allowed for more visibility and control over projects and eventually, their success.
7. British Airways
British Airways has a long history of CRM failures and are known for their poor customer service. In 2001, British Airways adopted a CRM called Ocean wave, which was based on Oracle. They referred to it as a Customer Data Warehouse.
It took two years to implement it due to various problems including;
Complexity- The data structure was not meant to be used for analytical purposes which made it difficult to use.
Poor performance- It was also being used as an operational data source therefore impacting analytical users.
Too much training time- It took too much time and effort to train SAS users.
Poor data quality, which undermined the confidence of the analytical team.
8. Vodafone
In 2016, the British multinational company Vodafone was slapped with a £4.6m fine for breaching customer protection rules. They were fined for taking money from pay-as-you-go customers and for handling complaints poorly. Vodafone adopted a CRM intending to integrate it with its oracle billing system. The new CRM system was implemented to service mobile customers, TV subscriptions, fixed-line telecoms customers, and data networks. It was a risky move that involved moving its 28.5 million client accounts from seven billing platforms.
The new system suffered from many hours of downtime and many customers had billing complaints. Customers who had expired contracts were still getting billed and others were completely shut out of their online accounts. Following a spike in customer complaints, Ofcom launched an investigation into the company. The £4.6 million fine, combined with its £54million loss in sales brought the total of its losses to about £59milion.
Before its CRM implementation, Vodafone had lousy customer service. Starting such a huge CRM project with a negative view of customers was destined to worsen the situation. Vodafone should have trained their employees on customer service and empowered them to help customers with the new CRM system, to avoid the catastrophic disaster.
9. Owens Corning
In 1992, Owens Corning failed in its CRM implementation due to its focus on internal priorities rather than gaining customer perspective as an initial priority. The company had acquired small companies and had no consistent marketing in its various departments, making it necessary to adopt a CRM tool. The CRM team had a difficult time integrating the new system because, at the time, the company was updating and automating its internal processes using a large ERP system.
This siphoned a large chunk of the budget and took attention away from the CRM integration. As a result, the CRM team was unable to forge new interactions with potential clients and boost its customer service with its present customers. To prevent this, the company admits it could have focused more on customer wants and then work backward from that point.
10. Cardirect.com
Cardirect.com suffered a $50million in operational losses. This was after implementing a customer tracking tool, which was unable to meet customer demand. To prevent this kind of failure, opt for a CRM scalable tool such as Agile CRM.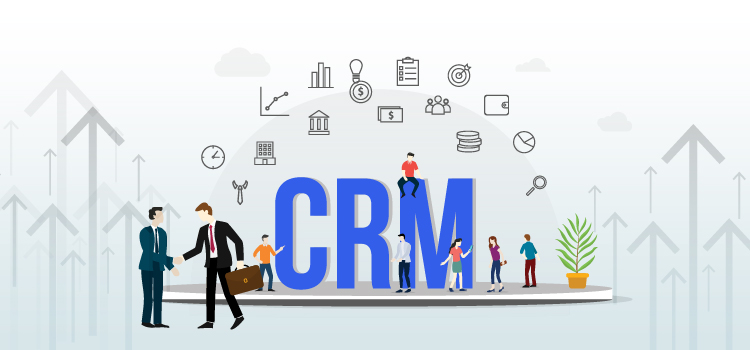 Conclusion
CRM is a powerful concept that can help businesses boost sales while at the same time forging strong relationships with their customers. Successful CRM implementation is dependent on strategy and less on the amount of money invested in its purchase and implementation. The strategy involves the allocation of resources to improve performance. Training is also a very vital part of the successful implementation of a CRM.
The case scenarios above could have been avoided if the central focus the process of CRM implementation was the customer and took an incremental approach to its implementation. An incremental approach saves a business from the disastrous cost of widespread failure.
Try Agile CRM for FREE!
FREE for 10 Users. No credit card required.