Customer relationship management (CRM) software has been around for decades. But over the past eight years or so usage has skyrocketed and today businesses of all sizes use a sales CRM. The technology has evolved considerably, but there remain several misperceptions about what a CRM solution actually is and does.
We'll call them CRM myths. They are rooted in the early days of installed systems that large, enterprise level companies used. However, CRMs have come a long way and believing those misperceptions can have negative impacts on your business.

Here, we expose the truth and debunk the primary myths about a sales CRM.
1.  Sales CRM is too complicated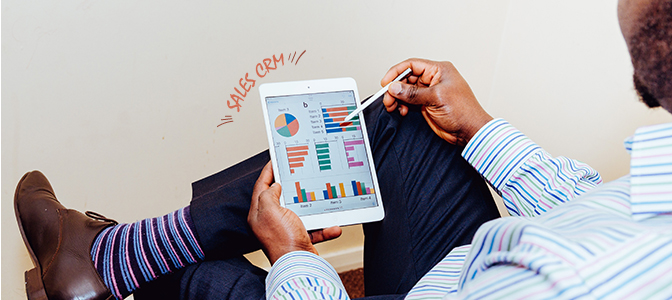 In the beginning, sales CRM software was clunky, complicated, non-intuitive, and came with a very steep learning curve. The market took notice of this and CRM gained a reputation as being a complicated technology that required advanced computing skills to manage.
Those were the old days. Since then, CRM technology has evolved by leaps and bounds. Today's systems have intuitive drag and drop interfaces that allow even the most non-tech savvy to quickly learn and use the solution. Because systems like Agile CRM were built to be intuitive and accessible by smaller and growing businesses, the learning curve is short, and companies can get up and running in very little time.
As one satisfied Agile CRM customer—who admittedly is not the most tech savvy—said:
"With Agile CRM, you get a lot of bang for your buck. And it's intuitive and easy to use… even for a flip phone guy."
Bruce Blackwell, CEO, Career Strategies Group
2. It's too expensive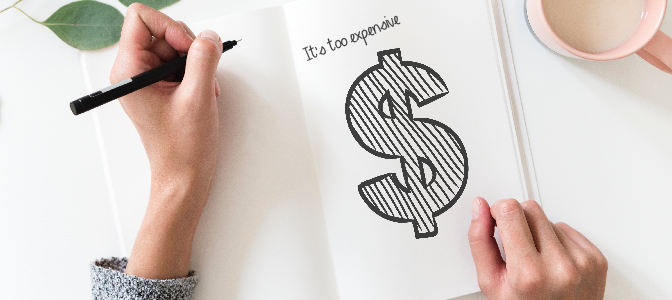 This is another myth that was born in the early days of CRM technology. Back then, a company would normally shell out $1,000 or more a month to use the system. This led to a perception that CRM was super expensive and only for those with massive budgets who could afford such luxuries. Unfortunately, that perception stuck and is still believed by many today.
The truth is, though, that prices of CRM solutions have dropped dramatically in recent years. Prices have been driven down because many new vendors have entered the market and competition has grown considerably. Today, you can even obtain a CRM solution for free. For example, Agile CRM offers a free sales CRM plan, with higher tier plans that offer more features, but still at a very reasonable price point. You can use Agile CRM's Starter Plan for $8.99 per month. This is why it's such a popular sales CRM for startups and growing businesses with limited resources.
3. If I buy a CRM, I must still buy a marketing automation system

Recently, a new and innovative type of CRM has entered the market. It's called an all-in-one CRM and includes full CRM, sales, marketing, and customer support automation on the same platform. You no longer need to buy different systems for marketing automation and customer support, as they are built into the CRM.
Agile CRM is one such all-in-one solution. Users can run automated marketing campaigns, use sales CRM enablement features, and support existing customers from the same system. This means all of that data is stored in a central database for all to see, which aligns your various teams and makes everyone more efficient.
4. Only large businesses need it
Not so much. In the early days, CRMs were cost prohibitive and mostly used by large enterprises who could afford the price tag. Now that CRMs are so affordable, many smaller and growing businesses are finding that they can compete much better in their respective industry by using a CRM.
In fact, so many small and local businesses are using CRMs now that it's increasingly difficult to remain competitive if you don't embrace the technology. A good sales CRM will automate loads of manual, repetitive, administrative tasks, which boosts efficiency and productivity like crazy.
According to Salesforce.com, "On average, SMB teams spend 23% of their workdays manually inputting data, taking away time that could be spent on more productive projects." CRM eliminates that obstacle, empowering smaller and growing businesses to accelerate growth.
5. CRM is only used to store contact information.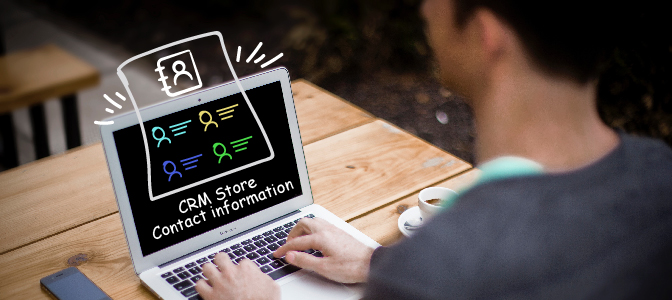 Sales CRMs are used for a plethora of tasks. And when you bring all-in-one CRMs into the picture, that list of processes that can be automated grows exponentially. Here is just a sample list of what can be done with an all-in-one CRM:
Multichannel marketing campaigns
Drag and drop landing page

and

web form

creators

Lead scoring

and

lead generation

features

Advanced metrics and analysis to drive data-driven decisions

Online appointment scheduling

Social CRM and social listening capabilities

Advanced telephony for streamlined sales calling

eDocs and electronic signatures

Project management workflow capabilities

Helpdesk and customer support automation

And much more
6. CRM for sales is too time-consuming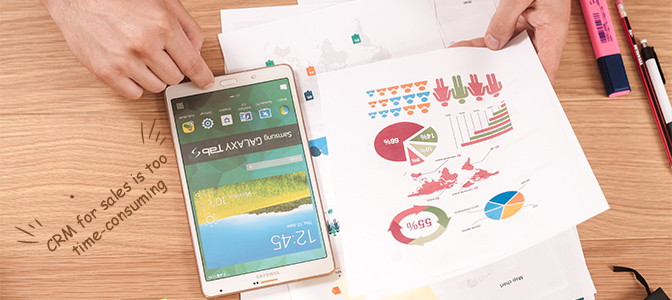 In fact, when you automate so many tasks, you save immense amounts of time. That is the whole idea behind the technology. It automates processes so that you can focus on higher value work, like forming strategy and growing your business. If you've been under the impression that CRM usage is time consuming, forget it. Tasks that take you 30 minutes to complete manually, can happen instantly and automatically in a sales CRM.
7. CRM for sales won't integrate with my other systems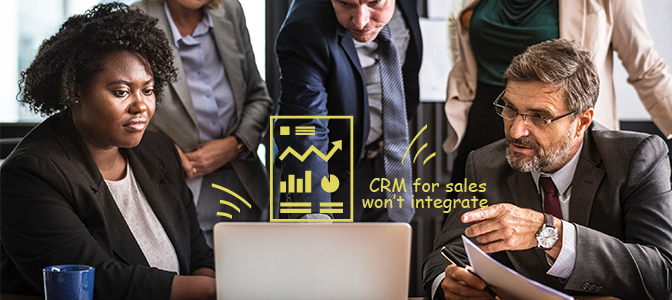 On the contrary! Many CRMs are now sold as software as a service (SaaS) systems. And many have open APIs, which let you integrate almost any third-party application you want with your CRM. Integrations and plugins open the door for you to complete even more tasks without having to leave your CRM. You can integrate anything from billing and invoicing apps, to telephony and social media apps.
Conclusion
The bottom line is that the CRMs of the 90s and 2000s are obsolete and gone. Today, most CRMs live in the cloud, are highly intuitive, very cost efficient, and empower you to be more competitive in your respective field. A powerful sales CRM increases productivity, decreases costs, and enables you to spend more time closing deals and less on routine administration.
Welcome to the next generation of CRM technology. The myths above should be shed, and businesses of all sizes should be embracing and leveraging CRM solutions to drive growth. 
Try Agile CRM for FREE!
FREE for 10 Users. No credit card required.