Scheduling appointments for customers and prospects can be a daunting task for any growing business. Due to popular demand, we're excited to announce a new online appointment scheduling tool in Agile CRM. The interactive tool lets you put an appointment calendar on your site or app. Leads and customers then choose from open time slots. It's that easy. Plus, sales pros will love this aspect of the feature: you can now integrate appointment/calendar invites into automated campaigns in Agile!
Putting your calendar online with real-time availability listings is a simple and effective way to boost customer trust and loyalty while at the same time managing your sales team's schedule more efficiently. Whether you're a SaaS company scheduling demos for prospects, an eCommerce brand setting up appointments for customer discussions about customization options, a startup offering appointments for meetings about potential integrations, or an innovative business doing something else entirely, this new tool is an easy way to put a face to your company and schedule meetings with your hottest leads, without wasting time on hundreds of back-and-forth calls and emails.
Getting up and running with Agile CRM's new appointment scheduling software is a simple process:
Manage time slots – Choose available dates and times, and the appointment lengths (for example, you might want to offer shorter appointments, such as 5 or 15 minute-long slots, as well as longer time slots).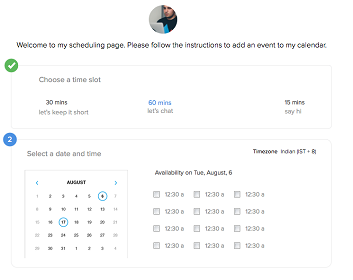 Invite customers to pick a time – Since Agile is a CRM with full marketing automation capabilities, there are three different ways to encourage customer engagement with your new online calendar: (1) Manually send a particular customer an appointment scheduling link and let them choose from available dates and times; (2) Send calendar invites automatically, as an action/node in Agile's campaign feature; (3) Simply encourage customers to sign up online while they're browsing your site or app – you can even use web grabbers to encourage signup!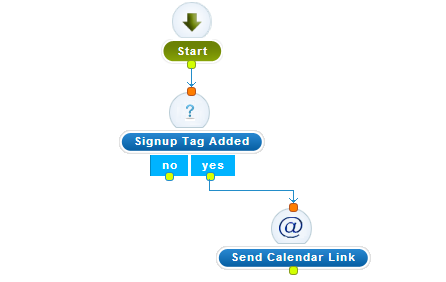 Assign a team member –

 Agile's appointment scheduling tool automatically adjusts for different time zones. Once a customer has requested an appointment, simply note their requested date and time, and the requested length of appointment, then assign the best team member for the job.
Pull contact info – Ask your customers to provide contact info, such as phone number, Skype ID and email address, when they request an appointment. Then you'll have the info in Agile so you can be sure never to miss an appointment.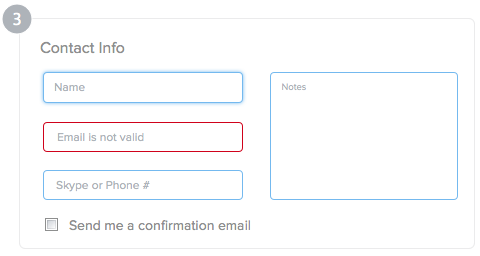 Check out the appointment scheduling page for detailed info about setting up this innovative new feature. We also recommend syncing your Agile and Google Calendars to ensure that your online appointment scheduling calendar is always up to date.
Don't have an Agile account yet? Sign up today.
Try Agile CRM for FREE!
FREE for 10 Users. No credit card required.