Marketing is rapidly evolving, and so are the tactics that marketers must use to engage prospects and customers. You must stay ahead of emerging marketing trends to remain competitive in your respective industry.
Below we'll cover the top eight marketing trends that you can anticipate seeing in 2019. Check them out and stay ahead of the game.
1. Account-based marketing will pave the way
Account-based marketing (AMB) has quickly grown in popularity, and for a good reason. It involves identifying the prospects who are the best fit for your product. Then doing extensive research on them before you reach out—including their pain points, challenges, interests, needs, etc. Creating buyer personas is particularly helpful to account-based marketers.
AMB helps you focus on fewer, higher-value prospect targets. This proves more effective than pushing out marketing campaigns to leads from a bought email list and hoping for the best. AMB is the way of the future for B2B marketers.
Consider this: according to ITSMA, 87% of marketers who measure marketing return on investment say ABM outperforms all other marketing investments. That is a pretty good indication of its growing popularity.
2. Chatbots will become the norm
What is a chatbot? To put it simply, a chatbot is a program feature—often included in all-in-one CRMs—that uses artificial intelligence to interact with customers and prospects. This interaction normally takes the form of a conversation, and typically chatbots are implemented on companies' websites.
They "learn" over time and can provide answers to visitors' questions without the need for a human to coordinate the conversation. You have probably seen more and more of these. They appear as pop-ups on a website and allow you to ask questions, then provide answers. It gives the appearance that you're speaking to a real person, but it's a robot!
A recent survey revealed that 60% of respondents reported that they have interacted with a chatbot in the last 12 months. This was not the case a few years ago, but it is certainly evidence that the use of chatbots is increasing.
3. Native social media advertising will continue to grow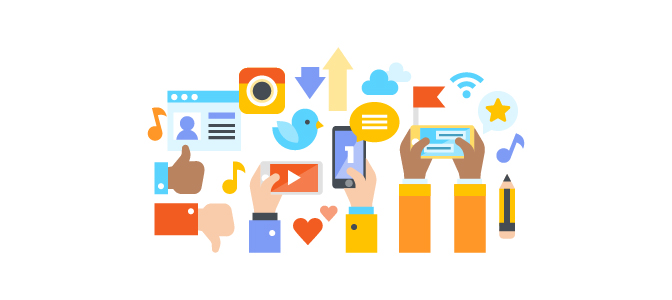 Native social media advertising is the act of placing an add in a format that aligns with the normal experience users get when they browse a social site.
Unlike placing banner ads on related web pages, you create an ad that resembles a normal social media post. It appears in the social feed of your followers, just like the rest of your posts. It resembles a normal post, which makes it less intrusive.
Native social media ads are more engaging than traditional advertising, are cheaper, and produce better results. Don't ignore social media marketing trends—and this is a big one.
4. Transparency is becoming preferable
Consumers are becoming smarter and savvier each year. They are increasingly able to see through false or overblown claims about your product. That's why they prefer transparency in every aspect of your interactions with them.
Consumers appreciate it when you admit to making a mistake. They respect and trust you more when you are honest about the features your product delivers. If they ask for a certain feature and your product doesn't have it, they will appreciate it more if you are transparent and up-front about it.
5. The importance of brand advocacy is increasing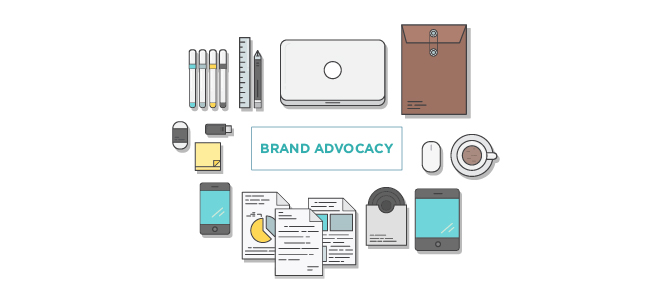 What is a brand advocate? It is someone who advocates for your brand of their own accord. They could be satisfied customers, your employees, or anyone else who sees the value in your product and is willing to tell their friends, family, and colleagues about it.
It is essentially free advertising and the importance of nurturing brand advocates is quickly growing, in large part due to the prevalence of social media.
People trust the advice of brand advocates to a great degree. In fact, 83% of consumers trust the advice and recommendations of friends and family when making a purchase decision.
6. The rise of the all-in-one CRM
Customer relationship management (CRM) software is widely used in business today. Companies can't truly be competitive without a CRM solution in place. Traditional CRMs managed contact data and automated a few processes, like moving deals through the sales pipeline.
However, "all-in-one CRMs" have entered the market and their popularity is climbing. An all-in-one CRM is a system that includes a traditional CRM component, but also comes with built-in marketing automation, sales enablement, and customer service, help desk modules—all on the same platform.
This allows companies to manage nearly every business function from one system and store all the resulting data in the same database. They are cheaper than traditional CRMs and provide a ton of additional functionality. It's no wonder small and growing businesses are increasingly opting for an all-in-one CRM.
7. Everything should be mobile responsive
This is a no-brainer, right? Let's face it, the digital age is upon us. Nearly everyone uses a mobile device to receive emails, check their social media accounts, view websites, and more. So, if you have a website or engage in email marketing, it's imperative that your site and email content is mobile responsive.
If your prospects and customers have to do excessive scrolling and zooming to read your website, email, or any other content you present online, you will lose their attention in a flash. Ensure that every piece of web content and all your emails are mobile responsive so your audience can easily read them on a mobile device. Otherwise, you may lose a potential client forever.
8. Millennials are taking over
Millennials are set to overtake baby boomers as the largest consumer demographic in the US. And this will happen in just a few years.
What does that mean? It means you will need to adapt your marketing efforts to cater to the needs of millennials. Here are a few things that will dictate that change in approach:
Millennials prefer to buy from companies with a strong sense of corporate social responsibility

They prefer to communicate via messages and chats over telephone calls

They expect more from a company when it comes to engagement and responsiveness

They use social media like crazy, meaning you'll need to strengthen your social media presence

They prefer video content over written content
And the list goes on. The time is coming, and today is the day to start researching millennials' preferences and incorporating them into your marketing strategy.
Conclusion
To remain competitive and stay ahead of the curve in your specific industry, you must always pay attention to emerging marketing trends. With technological advance moving at such a rapid rate, you close your eyes for a minute, and a new trend emerges.
Follow emerging trends and incorporate them into your marketing strategies. Do this constantly, and you will continue to grow your business and thrive. Ignore them, and you'll be left in the wake of those that embrace them.
Try Agile CRM for FREE!
FREE for 10 Users. No credit card required.