Customer conversions are vital for attaining sustainable growth because customers are the most important part of any business. Website owners, like any other business, want to attract new customers and turn them into long-term customers. However, running a website isn't straightforward, especially if you want to meet specified growth goals. There are numerous operations that must be reviewed and addressed on a regular basis. Lead generation, tracking, and maintaining subscribers are examples of such jobs.
A lead generation campaign is a means for a business to generate interest in its products or services from potential customers. Simply said, contacting businesses for product or service inquiries is a kind of sales lead, whereas storing pertinent information via consent such as a phone number, email address, or subscription for a "call back" or feedback on enquiries is referred to as a lead generation.
What is a Lead Generation Tool?
A lead generation tool is an app that collects basic user information that firms may use to create marketing adverts tailored to individual users. You've been part of a lead generation process if you've ever been prompted to accept cookies on a website or if you've ever authorised a website to send you notifications.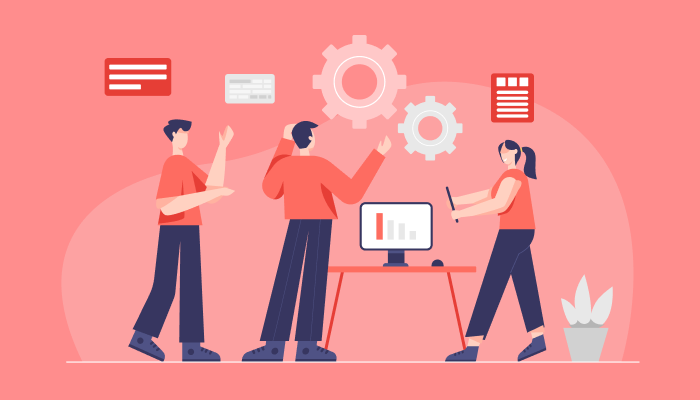 Choosing a lead generating tool is crucial for making the process of capturing and retrieving leads as efficient and painless as possible. Think about it this way, depending on your website's SEO, you may have to cope with a large number of clicks on a daily basis. Although lead capture forms to aid in the collection of user data, you'll have to spend time manually evaluating it. It's best to use a lead generating platform that collects, analyses and categorises user data to meet your business marketing strategy to save time, resources, and effort.
ConvertPath: Lead Generation Tool by 500apps
ConvertPath is a lead generating tool that helps you boost client engagement on your website, acquire leads, and manage your database. It's a comprehensive web solution that handles all of the necessary chores to help you better manage your client conversations. We'll go over some of its primary features as well as the advantages of using it as a lead generation tool in the sections below.
Features of ConvertPath
The following are some of ConvertPath's functionalities. It's important to note that these elements function together and independently to reach a goal. For example, each feature will provide a distinct service to achieve the goal of boosting user engagement.
Lead Capture
ConvertPath's lead capture is definitely one of its most important features. Lead capture is targeted at capturing new leads and converting them to customers. It allows you to track and engage with your subscribers more easily. It provides you with insightful statistics to instantly understand what your subscribers are doing. It provides you with insightful statistics to instantly understand what your subscribers are doing.
Popup Builder
Popup builder is the perfect tool for putting your graphic design skills to the test. There are numerous customisable aspects that you can use to meet the marketing needs of your company. These popups are not only appealing, but they are also cross-browser and mobile-friendly.
Popup Templates
You can utilise Popup Templates to save time and effort if you don't want to create a new popup. This tool gives you access to a number of interesting templates that have helped users achieve great results. As a result, you can quickly create a powerful call-to-action popup.
Popup Triggers 
Popup Triggers are intended to provide you with a lot of control over your marketing efforts. You can boost the productivity and efficiency of your operations by attending regular classes. You can, for example, target the appropriate audience at the appropriate time and in the appropriate way.
Exit-Intent Popup
You've missed an opportunity every time a customer quits your website. You can grasp those last few seconds by employing exit-intent methods. You can capture emails for your entire website or for a single landing page using exit-intent popups. It's a fantastic way to expand your email list and boost conversion rates. As a result, it has the ability to increase your return on investment in digital marketing.
Why Should You Use ConvertPath?
The following are a few benefits of using ConvertPath for web management:
Boosts Engagements and Drives Growth
ConvertPath's main goal is to help you grow your business to its full potential. It provides you with all of the modern tools you'll need to expand your business in today's highly competitive market.
Automates Key Processes
Any business solution's capacity to automate business operations determines its quality. ConvertPath is built on this principle. It automates all important operations to boost your company's efficiency.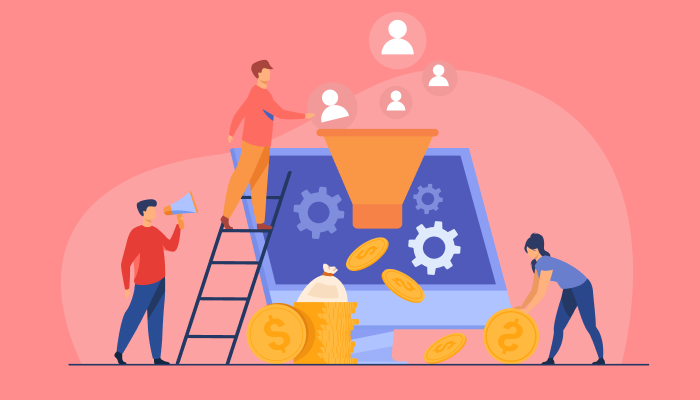 Enables Personalization
The key to improving the user experience of any lead generation tool is personalization/customization. ConvertPath, thankfully, personalises your tasks to your preferences. As a result, operations will be smoother.
Easy Integration
ConvertPath is simple to set up even if you have little or no experience with site management. It is intended to meet the demands of both beginner and advanced web analysts. It gives you all the tools you need to address your web needs, from basic information to advanced insights.
Start Generating Leads!
ConvertPath is an excellent choice for small businesses with limited resources. This software differs from other service providers because it includes a comprehensive set of effective business solutions. At an unbelievable monthly price of just $14.99, 500apps gives you instant access to over 37+ solutions, including ConvertPath! These solutions, when used together, can help you grow your business beyond your wildest dreams. So sign up today and get a head start on your competition!
Try Agile CRM for FREE!
FREE for 10 Users. No credit card required.